Description
"Investing is a forward-looking business. Investors need to build a portfolio for the economy that lies ahead, not the one in the rearview mirror."
If the thought of investing in the current all-time high market scares you...you're not alone.
A record number of fund managers believe global equities to be overvalued, with an overwhelming majority seeing the US market as the most overvalued in the world.
Is it time to "just say no" to stocks?
Hi, I'm Guang Sheng, a top trading representative and one of the rare investing souls that believe 90% on fundamental and 10% on Technical Analysis.
Perhaps you've heard of me on Investing Note where I'm ranked all-time #1 in Followers and Hit rate.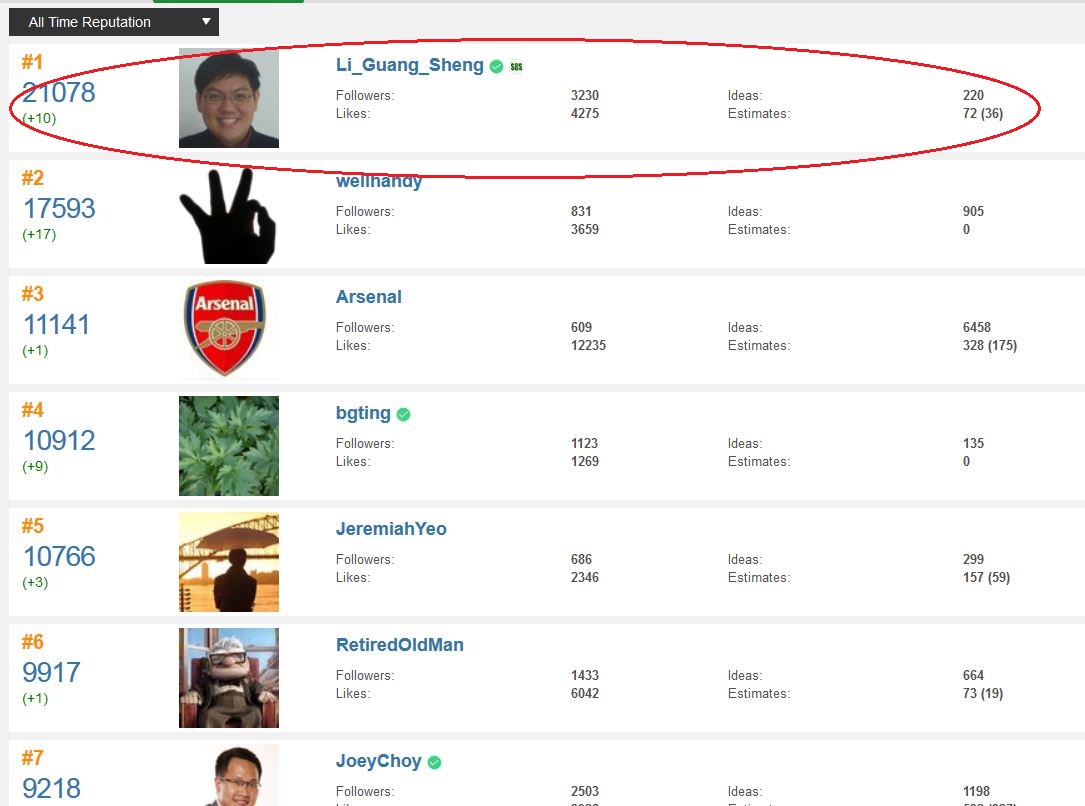 If you think the market is scary now, I'm pretty confident your trading strategy revolves on simple technical analysis where your charts show the "peak" of your trend lines.

Now here's why I live and breath fundamentals:
1) Remove Unwanted Overpriced Goods: Cost matters. Purchase price, more than the selling price, determines the return on investment. Fundamentals reveal high-fliers that may be closer to the end of their runs than the beginning.
2) Ignore Hunches and Headlines: Good companies aren't always good stocks, and basing decisions on hunches and headlines is not an investment strategy. Fundamentals don't rely on making investment decisions solely on one or two sentences of hype.
No more getting hyped over unsubstantiated claims, rumours, and online tips — or your next-door neighbour. Leave impulse buying for the supermarket and out of the stock market. Fundamentals teach you patience.

3) No Love-struck Stocks: Falling in love with a stock can bring reward, satisfaction, and visions of a long-term relationship. Trouble is, a stock won't love you back. If shares head south, you have to be ready to break it off and sell. Fundamentals teach you to stay disciplined and keep diversified. Have a philosophy that you stick to that can be easily replicated and consistently applied. Don't waver.
Now moving on to the juicy stuff.

I know the majority of retail investors shy away from the fundamental analysis as it involves delving into the financial statements.
Looking for the revenue, expenses, assets, liabilities and all the other financial aspects of a company may just be too overwhelming for some.
But the truth is fundamentals is the gateway to gain insight into a company's future performance.
On my last financial event, my fundamentals predicted that Trump would win, Gold price weakening and the crash of the Malaysian Ringgit.
The best part? All my participants immediately knew what to invest and strategies to take advantage of those events!
Now while Fundamentals will help you identify the true health and performance of underlying companies...
you still need ONE more crucial piece of the puzzle.
You see, I don't rely on charts, fancy indicators or stock screeners to give me an entry or exit plan.
What if I told you that there is a way to get clear signals of a stock just by looking at the company's Corporate Actions?
In fact, small details like changes in dividends will have a MAJOR impact on the stock prices.
So What Exactly Is Corporate Action Strategy?
When a publicly-traded company issues a corporate action, it is initiating a process that will bring actual change to its stock.
Some examples include Dividends, Rights Issues, Stock Splits etc.
By understanding these different types of processes and their effects, an investor can have a clearer picture of what a corporate action indicates about a company's financial affairs and how that action will influence the company's share price and performance.
Ask yourself this, would a company issue a corporate action if it didn't know its own upcoming performance?
The truth is there are only two possible outcomes that the company is expecting;
a) Make profits
b) Minimalize losses
By having a good understanding of Corporate Actions, you can get a clear view of the company's direction and immediately identify whether to buy or sell a particular stock.
If you would like to know the hidden gems in the market to skyrocket your financial destiny join me in my upcoming Corporate Action Seminar!
The secrets I'll reveal will be UNLIKE any other financial event where "gurus" usually reveal charts and trend lines. I'll be giving a breakdown on HIDDEN STOCKS you must consider and explain the Fundamentals in an easily digestible manner.
Please register early as seats are limited to only 55 participants!
See you there!
Li Guang Sheng
---
Corporate Action Trading Strategy: Picking Winning Stocks Without The Clutter of Charts (2hrs)

Date: 15 January 2017 (Monday)
Time: 7pm - 9pm
Location: 17 Phillip Street, Grand Building #02-00


Here are some topics that I will cover:
What is Corporate Action Strategy and How It Impacts Stock Prices?

How To Make Consistent Profits Without Looking At Stock Charts

How To Use Corporate Action To Instantly Identify Winning Stocks

What are the UNDERVALUED stocks in SGX? Sectors that only the rich are secretly investing.

How can you prepare for the Market Crash? Which stocks and industry you MUST be looking for huge returns over the next 3-5 years!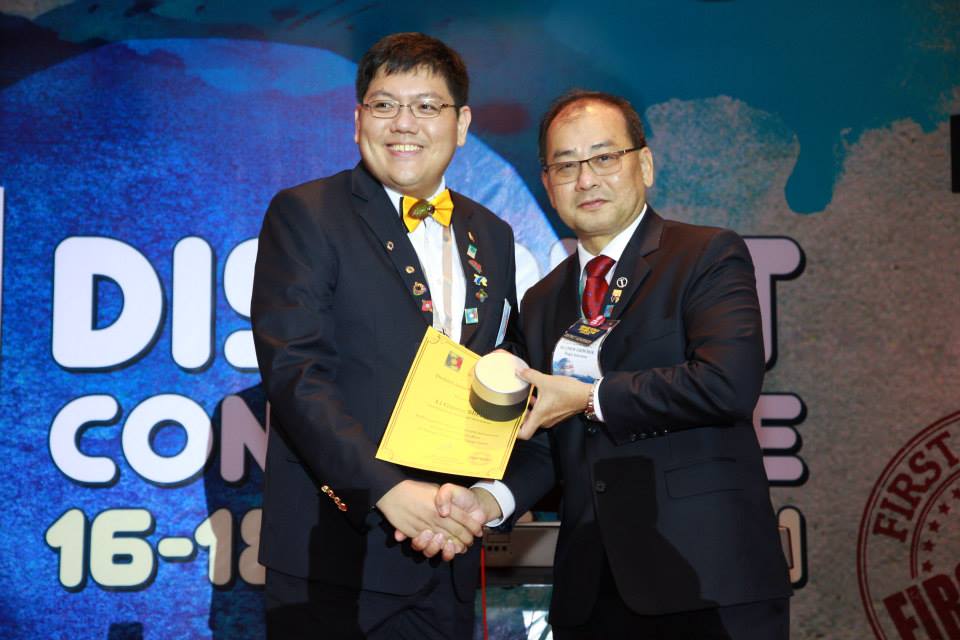 About Li Guang Sheng
Principal Trading Representative, Phillip Securities
Li Guang Sheng is one of the rare Trading Representatives believing 90% on fundamental and 10% on Technical Analysis. He graduated from NUS with a Bachelor of Arts and Social Sciences (Economics) with Merit.
He joined the stockbroking industry in 2006 and serves the different pool of clients. Among his clients include retail investors, private companies, clan association, a listed company doing the share buyback, hedge funds, CEO/CFO of big listed companies. He also brokers deals on equities, private placement, IPO, bonds, private financing and fund investment. He is currently given the title of Principal Trading Representative, Phillip Securities.

He was ranked 2nd in Yahoo! Finance Gazillionaire Trading competition in 2010.

He was one of the pioneer coaches in Phillip CFD for 1 to 1 coaching to clients. He was just awarded "Top CFD Specialist" in 2015 by Phillip CFD. He has also been mentoring new Trading Representatives since 2011. He has been awarded "Best Mentor" by Phillip Securities in 2014 and 2016 for guiding new Trading Representatives on how to build their business and do value investing. For Rotary work, he was awarded Outstanding Assistant Governor in 2013/14 and was also awarded the Most Outstanding Young Rotarian D3310 for 2015/16.
He appeared on TV, Edge Magazine in the past and has conducted investment talks. He has also organised career seminar workshops for students. Currently, he wishes to remain low profile on the media and focus more on charity involvement to help the poor and needy.
He is also very involved in charity as he believes in giving back to society once he established his career. He was the President of Rotary Club of Shenton 2009-2011, Assistant Governor for Rotary District 3310 in 2013/14. He served five years formerly as a board of director in Foundation of Rotary Clubs Singapore from 2010-2015. Currently, he is the District 3310 Rotaract Chairperson and also the Vice Chairman of Rotary Family Service Centre in Clementi.
He does not advocate trading on a frequent basis as he himself is not a firm believer in punting. His main Philosophy for buying a stock is "Keep It Simple" and focus on fundamental. Before investing in the stock, one should be comfortable with the yield if the price drops.
He now blogs on Wealth Coach Academy as he believes that would help more people who are investing to make better financial choices.
IMPORTANT NOTES FOR SEMINARS
Please note that under the Singapore Personal Data Protection Act (PDPA) 2012, CyberQuote Pte Ltd respects the privacy of all our customers and visitors, and are committed to safeguarding the personal information you provided to us.
For the event registrations, you will be requested to provide your personal particulars, which include but are not limited to the following:
a) Full Name
b) Contact details, including telephone number/s and/ or email addresses
Please note that CyberQuote Pte Ltd will send out "Email Confirmation", Short Message Service (SMS), events/seminars and marketing via email to all registrants for all CyberQuote Pte Ltd events.
Should you wish to withdraw your consent from receiving events information, please contact us at CQCourse@cyberquote.com.sg. All personal data held by CyberQuote Pte Ltd will be kept confidential, will not use and disclose to third parties.
Disclaimer
The contents of this document, including the terms and conditions, are subject to change and may be modified, deleted or replaced from time to time and at any time at the sole and absolute discretion of CyberQuote Pte Ltd ("CPL"). CPL accepts no responsibility for the results of any actions taken by students after attending our courses, nor for the accuracy or completeness of any material contained herein. Information on courses or any other arrangement of courses, including fees, staffing and class sizes are an expression of CPL's intentions only and do not constitute a firm offer or undertaking to you. CPL reserves the right to discontinue or vary courses without notice and to impose limitations on enrolment in any course. Opinions and projections reflect our opinion as of the date of the analysis and are subject to change without notice. Investors should make their own investment and trading decision based on their own final analysis. All forms of investments carry risks, including the risk of losing all of the invested amount. Such activities may not be suitable for everyone. Past performance is not indicative of future results.

Copyright © 2017 CyberQuote Pte Ltd. All rights reserved. No part of this publication may be reproduced, stored, transmitted in any form of by any means without CyberQuote Pte Ltd's prior written consent