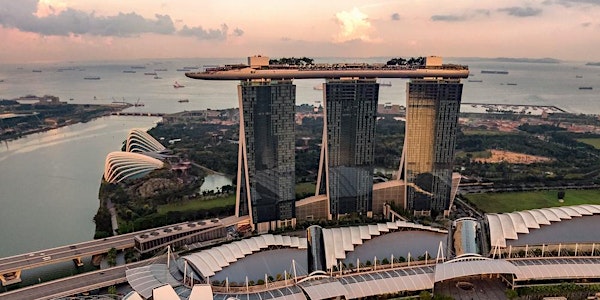 LICENSED FINANCIAL ADVISER - RISK & COMPLIANCE SEMINAR (2021/22)
LICENSED FINANCIAL ADVISER - RISK & COMPLIANCE SEMINAR (2021/22)
By CAPITAL GOVERNANCE (S) PTE. LTD.
Date and time
Thu, 4 Nov 2021 18:30 - 21:30 PDT
About this event
We are pleased to invite you to our Risk & Compliance Seminar 2021/22 .
WHY ATTEND?
Know the key risks impacting the industry
Understand the implications of new and impending regulations
Augment risk operations for business recovery in 2022
WHO SHOULD ATTEND?
LFA Management
LFA Representatives & Supervisors
LFA Compliance Officers
TOPICS:
Enforcement Actions
Personal Data Protection
Technology Risk Management
Disciplinary Action
Business Continuity Management
Complaints Handling & Resolutions
and more...
We look forward to see you. Save your seats now!
ADMISSION:
Complimentary for clients
Public rate $200* per person
(Promotional rate $50 for the first 50 public guests)
Note: Please register with your full professional details.
We reserve the right to shortlist the registrants and change the terms of this event with due notice.
CONTACT US
For all inquiries, please feel free to reach out via email at client@capital-governance.com or via phone at 6336 3355.
About the organiser
CAPITAL GOVERNANCE (S) PTE LTD specialises in Regulatory, Risk and Sustainability Management. Our mission is to bring our group's broad expertise and resources to serve our clients' increasingly demanding and complex business needs.
CAPITAL GOVERNANCE is a subsidiary of FooKonTan LLP (FKT) which was founded in 1968 and is one of Singapore's largest independent chartered accounting groups.
FKT is a principal member of HLB International, one of the 10 largest global accounting networks, with presence in 130 countries.