Feeling lost or stuck? Don't know what you are meant to be doing in your life? Wondering what's your purpose? The answers is within you.
About this event
We all want to live a meaningful life. But how do you get started?
How can you find your passion and purpose in this world that's filled with distractions and noise?
Life Visioning Workshop is designed for you to get the clarity, direction and motivation that you need in order to create the life you love!
Together, we are going to identify your sparks, discover your innate gifts and strength, explore your values and connect the dots between them. This is what we call "life visioning"! It's like an inner GPS that would guide us in our decision making, so we know where to spend our time on things that matter most.
It's also an opportunity for you to create an uplifting and nurturing inner circle to support each other on this journey of self-discovery and personal growth.
We know how tough is it to change our live without the right kind of support.
You will walk out of the Life Visioning Workshop feeling inspired knowing exactly where you're going next!
Need more information?
Check out https://growwithrainy.com/coaching-programs/life-visioning-workshop/
P.S. This is an in-person workshop (not online), venue to be released nearer to the date.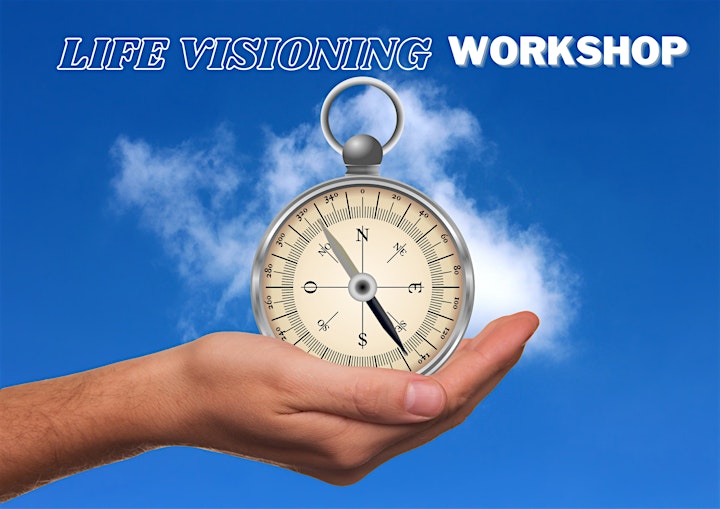 Date and time
Refund policy
Organiser of Life Visioning Workshop (In-person, Singapore)
Rainy Rainmaker is an Executive Life Coach who works with high achieving professionals and business owner on how to get unstuck, achieve more goals faster and easier without anxiety, fear or stress.
She is also a certified Strategic Interventionist (Robbins-Madanes Training), NLP Master Practitioner, a Certified NLP Coach, Timeline Therapy Practitioner and Hypnotherapist.
In 2021, she was awarded Gold Award for The Best Relationship Coach by GoMasterCoach, a CoachAwards competition that received 330 nominations for 125 coaches from over 30 countries, with more than 10,000 votes cast.
Her passion towards personal growth for the last decade has led her to embark on a journey of growing and empowering others to break free from their emotional prison and rain their power through the power of subconscious mind, strategic interventions, negative emotions clearing and transformational coaching.
Schedule A Call With Rainy:
https://growwithrainy.com/schedule-your-call-with-rainy/

Connect With Rainy:
https://www.linkedin.com/in/rainyrainmaker/
https://www.facebook.com/growwithrainy
Free Resources to Help You Get Unstuck:
https://growwithrainy.com/gifts/