Description
Are you feeling overwhelmed, stressed, over committed or exhausted?
Does your BODY feel heavy and tired due to the constraints of a build up of toxicity?
Does your MIND often feel too busy, unclear and cluttered with looping stories of self-sabotage?
Are you suffering from a disconnection to your SPIRIT, your higher purpose, your inner joy and wellness?
If you answered "yes" to one (or all) of these self-inquiry questions let us first tell you that you are not alone.
Most people are not even aware at how amazing they can actually feel within their own minds, body's and spirits. We just keep trudging along day after day and then all of a sudden we realise that we could actually be experiencing life in a completely different way....
We can start to truly thrive, instead of just survive. This is where the real essence and joy of life is, when we are feeling ALIVE, VIBRANT, INSPIRED & HAPPY!
You see, in order step into your human potential, create the lifestyle you want to live you must first CLEANSE the body, mind and spirit.
Let go of the old and let the new enter.
In other words; "Lighten Up"
Combining the studies, research and learnings of 8+ years of hosting retreats to 1200+ retreat guests the founders of Natural Instinct Healing, Pat & Kate Reardon, embody and understand the profound importance of whole body cleansing as a path toward self healing. Kate Reardon is the author of the renowned book "The Essential Cleanse" and has guided thousands of people globally through the mind, body and spirit cleansing process.
Together with a team of expert health practitioners, Kate and Pat have created this deep immersive weekend for you to explore the principles of detoxification physically, mentally and emotionally and have access to tools to take home for yourself to start implementing in your life immediately! You do not have to wait until you get sick to take action and get your health and wellbeing in order.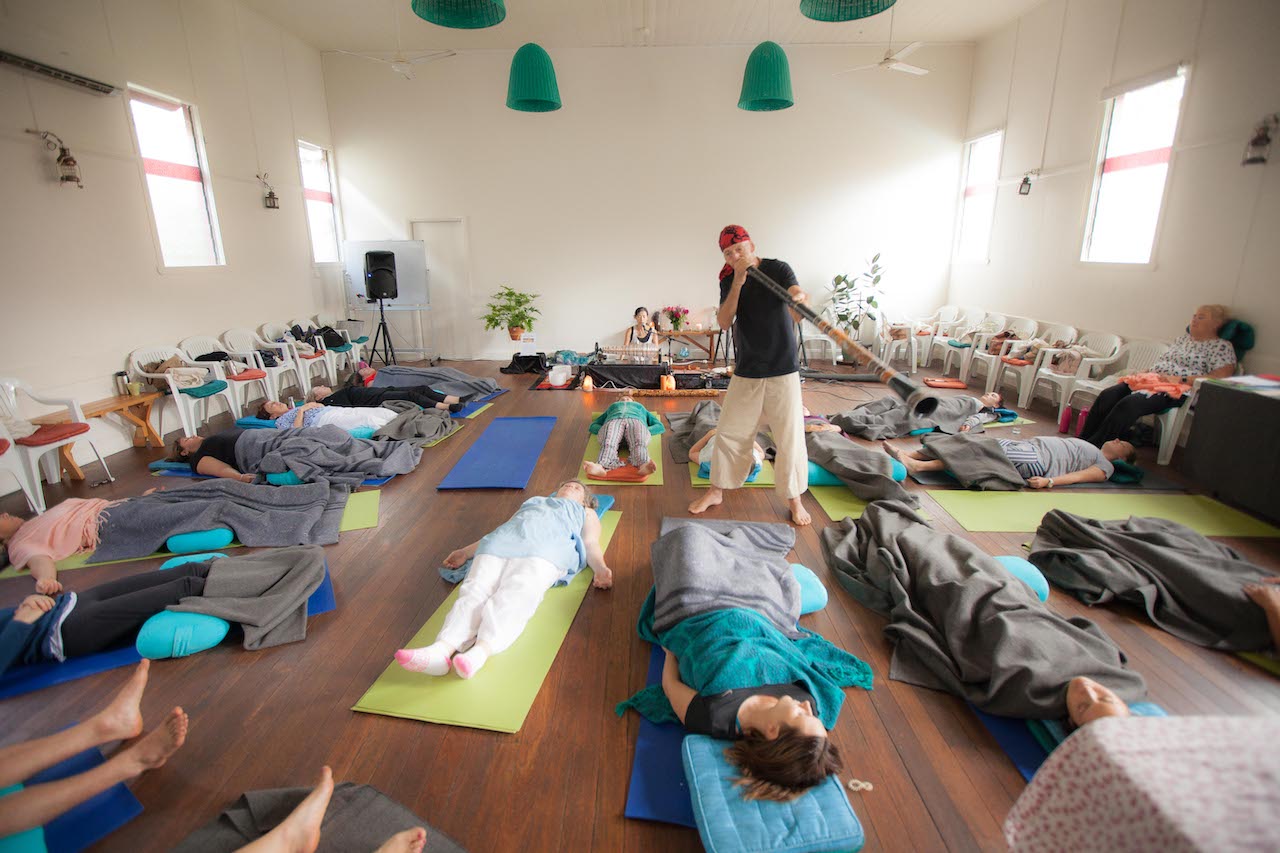 During this weekend you will learn that cleansing is a process of releasing and letting go of that which no longer serves us, releasing the blockages that create a barrier between where we are and where we want to be. These blockages might show up as physical toxins within our bodies, self-limiting beliefs, old destructive behaviours or an inability to slow down, breathe and relax, to name just a few.
This weekend is ideal for people who wanting to:
• Identify common toxins that contribute to your toxic load
• Explore techniques that can detoxify the body (exploring what we eat, what we use and what we are exposed to in day to day life)
• Recognise the patterns of self talk that ultimately lead to self sabotage through understanding how our brain works
• Re create behaviours & decision making processes that support a clear, calm and conscious mind
• Connect back to you inner intuition through embodied practices, movement and meditation
This is an all senses experience. A deep immersive weekend. We will be learning together, listening together, getting on our yoga mats and exploring together thus allowing you to fully understand the power of cleansing your mind body and spirit so that you can do it yourself at home!
We invite you to dive deep with us, clear out the old, and pave the way for a lighter, more vibrant life.
Because at the end of the day you deserve to feel shiny and new from the inside out.
We would love to have you join us in Perth. To get a feel for the nature of our work and what we offer please visit our website here and check out Kate Reardon's work here.
Note: Typically delivered from the confines of our private retreat centre in Bali, this will be our inaugural immersion workshop on the West Coast of Australia. We're excited to be delivering this to our Perth clients and wider network! Tickets are limited to ensure an an engaging and intimate experience with your immersion hosts.