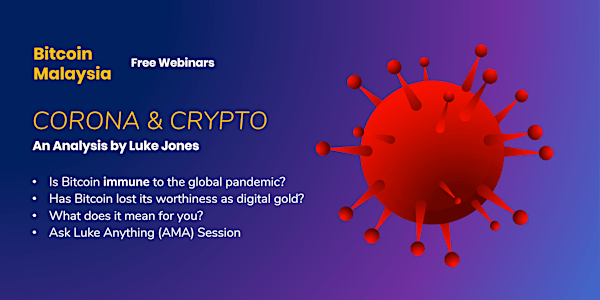 [Limited Webinar Series] CORONA & CRYPTO
30 min analysis on the global pandemics effect on the crypto market.
About this event
This event is suitable for people with some basic knowledge about cryptocurrencies and blockchain technology.
Bitcoin has always been argued to be a store of value, independent and non-correlated with the US stock market and other external events.
So is this true?
In 30 minutes, this analysis will explore:
Is Bitcoin really immune to external events outside crypto e.g. COVID-19?
Has Bitcoin failed to live up to its promise as a store of value versus gold
What are important takeaways and lessons we can learn from the last 3 months
Speaker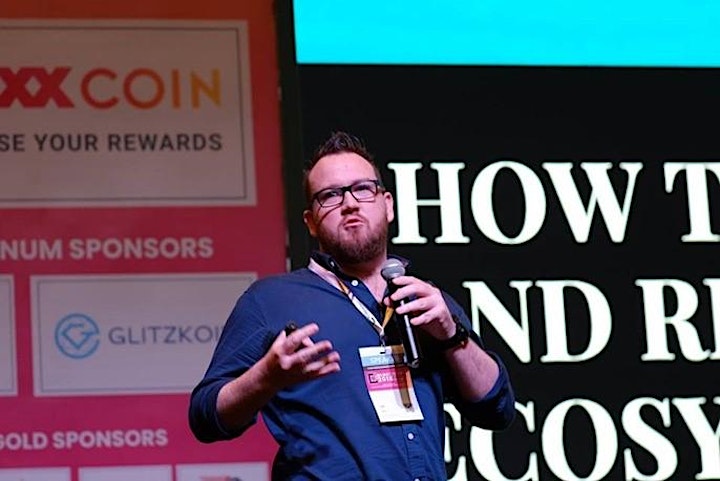 Luke Jones, CEO & Co-founder of Fortifex
Fortifex is an Australian based cryptocurrency asset management platform. In short, helps you keep track of all your wallet and trading account balances in one place.
MBA qualified, Luke specialises in talks regarding cryptocurrency trading, token valuation and speaks often about how to not lose money in the crypto space. In addition, Luke is a big data guy with ten years experience trading in future markets.
He is also a senior member of the Los Angeles based Crypto Council - a private, invite-only community dedicated for top level investors to discover, debate and inspire investments in the crypto space.
Host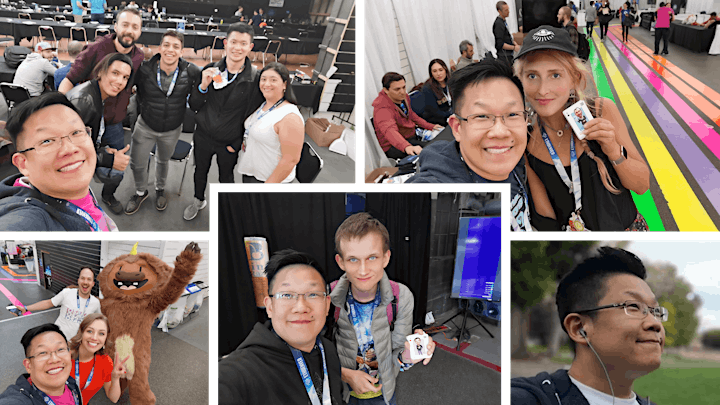 Jason Chew, Managing Partner, BitcoinMalaysia.com
Jason is a community builder and also manages BitcoinMalaysia, the largest cryptocommunity community built since 2012.
Jason's first experience in the cryptocurrency rabbit hole began with Celebrus Advisory, a recognised Top 10 blockchain consulting company in Asia Pacific. Jason has played an extensive role advocating the safe and responsible use of cryptocurrencies, helping new entrants differentiate the real and fake through his easy to understand talks. Originally from the renewable energy sector, Jason is also the founder of EMPOWER - a startup that is developing a blockchain-based decentralised finance (deFi) product for the renewable energy sector, that issue loans so that more people can install solar panels for their residential rooftops.