Description
Guided tour of Little India's Street Art & Sharing Session by Artist A'shua Imran!
Calling all art aficionados! Co-organised with the art-trained professionals from Artwalk Singapore, come join us for a FREE guided walking tour at the vibrant Little India and let us show you a whole new world of colours!
It will start off with an excting 1-hour walk through Little India where our guides will introduce 7 stunning art murals by local artists. Our guides will also explain the inspirations and background of the artists and their works. These beautiful art murals are incredibly social-media-worthy so snap away!
During the tour, you also get to soak in the pulsating atmosphere of Little India as our guides share more about the area's rich history and culture.
The evening ends with a fascinating tour of the architectural masterpiece of the Lasalle building and a soiree with A'shua Imran, Singaporean artist, Lasalle College of the arts alumnus and founder of Mural Lingo! This is a great opportunity to chat about the arts scene in Singapore and find out more about his creative influences.
Culture, Art, History, Fun and more! What a great way to spend the weekends!


The Art Scene in Little India
Little India is a district rich in culture and history. In the past, common activities here included cattle trading and there was a mixture of different cultures and religions operating their businesses here. Now it is a vibrant heartland for shopping, eateries and there is also an array of artworks by both local and international artists! Spot these murals and discover their stories as you travell along the various streets and back alleys.
About artist A'shua Imran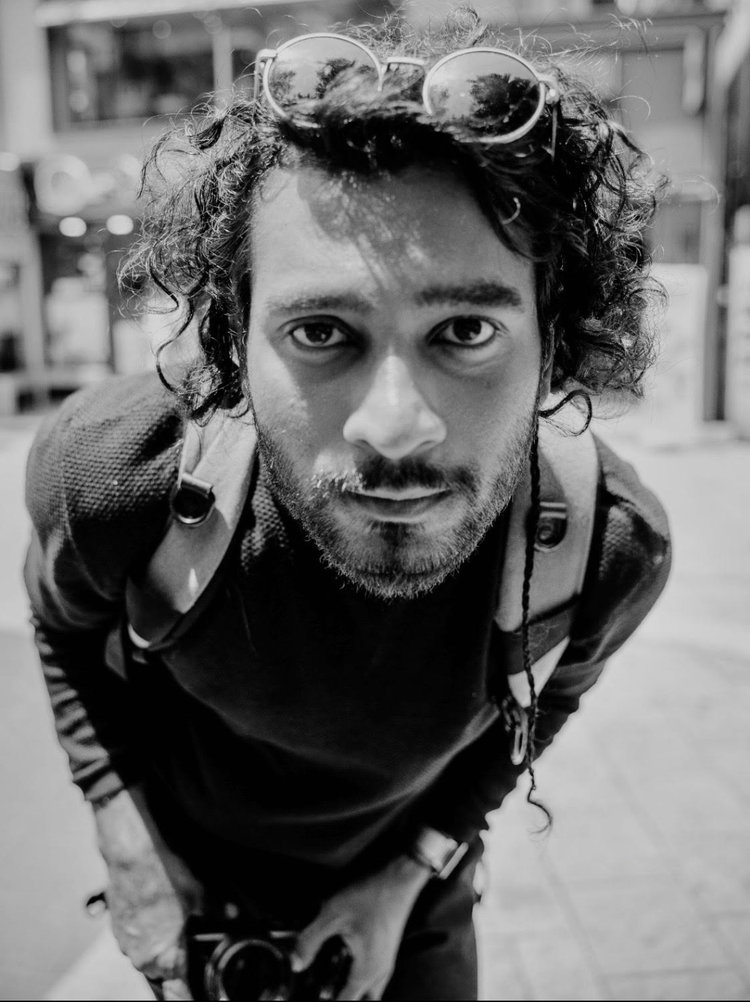 A'shua Imran is a Singaporean artist working primarily in the medium of painting and performance. He graduated from LASALLE College of the Arts in 2014, and has since showcased his works in Singapore, The Netherlands, Egypt, U.K. South Africa and Spain.
Imran has collaborated with and completed commissions for organisations and institutions such as Google, National University Singapore, Red Cross - Singapore, World Wildlife Fund - Singapore and more. He also participated in a 10 weeks artist-in-residence programme in 2017 at Johannesburg, South Africa. He was also invited as a Mentor to the Young Singaporeans Conference 2018 by Lee Kuan Yew School of Public Policy, National University Singapore.
About Artwalk Singapore
Artwalk Singapore is a street art focused initiative that caters to audiences interested in the background of Singaporean street art and its development. The start-up strongly believes in educating the public about the practices and experiences of contemporary street artists and hopes to bring this to life through this collaboration. We welcome people from all walks of life, tourists and locals, students and working professionals, families and solo travellers to join us on this journey!


---
More Details
-- AUDIENCE ---
Anyone! Bring your family and friends and have a most enjoyable time!
--- DRESS CODE ---
Comfortable Attire & Footwear and Umbrella/Poncho
---FEES---
Pay-As-You-Wish ! If you love the tour & you think our guide did a great job, give them a tip for their efforts!
---MEETING POINT---
Little India MRT, Exit E (street level)
---FAQ---
You can WhatsApp/SMS our customer service at 8749 7346 during office hours for any queries about the event.
By registering for this event, you consent Monster Day Tours & its partners to using your contact information to reach out to you regarding this event and related services. The event details mentioned are subjected to change without prior notice.