Event Information
Location
Mercure Bugis Singapore
122 Middle Road
Level 3 Marshall Road
Singapore, 188973
Description
Have there been times when you were faced with challenges and wished life came with an instruction manual to help you overcome problems and challenges?

Ever wondered why some people consistently achieve success while others do not?
Is there a secret formula to success and achieving your dreams?

Many say they have "No Choice", that their life is the way it is and they cannot do anything about it. Winners are those who choose to make the choice to live the life they desire.

Life may present challenges and problems, whether from family or work or the economy, or from natural disasters. What are you going to do when these things happen? Do you have the tools to help you overcome them and come out stronger?

Do you want to live by default or would you rather Live By Design?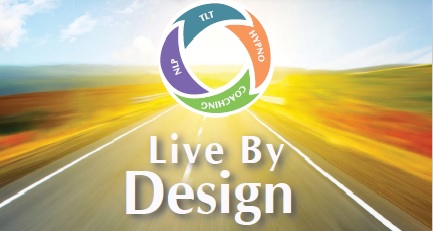 One Program, Four Certifications.

"Live By Design" is a 9-day program that combines the techniques of Neuro-Linguistic Programming (NLP), Time Line Therapy™ (TLT) and Hypnotherapy to provide you with the keys to unlocking your own life's instruction manual which is within you. It equips you with the knowledge and skills to resolve personal blockages, remove limiting beliefs and negative baggage and be able to Live Life by Design!

NLP is the study of human behavior. It is an innovative approach to understanding and appreciating human experience, communication and behavior. NLP is known to have helped many people achieve breakthroughs in their performance, relationships, education, coaching, business, therapy and in themselves.

In TLT, we are able to make significant & positive changes in a person's life by working on our past memories and experiences.

Hypnotherapy is the use of hypnosis in a therapeutic context. It has amazing transformational power and yet is a very pleasant and calming experience. It can help in accelerating positive changes, hence it is a great tool to learn.

Even if you are not a professional coach, we believe that everyone functions as a coach at one time or another. And this is where NLP Coaching will come in very useful.

For your reference, Billy and Kit are the only NLP Master Trainers in the world certified by both the ABNLP and NLPU. Moreover, we are the only NLP Training Organisation in South East Asia with 2 NLP Master Trainers and Hypnotherapy Master Trainer so you will be in very good hands. The GREAT news is Dr. Billy Kueek will be delivering the NLP and Hypnotherapy himself personally for this round! This hasn't happen for many years. If you want to be trained by the Master Trainer himself, this is the only chance!

So if you have already decided to join our program and change your life, then this is the ideal time to firm up your plans.

For more information or a copy of the program brochure, email Lowell@BillyKueek.com or call +65 8388 0500.
Date and Time
Location
Mercure Bugis Singapore
122 Middle Road
Level 3 Marshall Road
Singapore, 188973