Description
"We are products of our past, but we do not have to be prisoners of our future." ~ Dr. Billy Kueek
Curious to find out how you can get rid of your limiting beliefs? How about getting rid of your phobias that have been haunting you?
Want to know more on how you can concentrate better and learn new things faster and remember them more efficiently?
How about learning techniques for self-motivation, boost your own self-esteem as well as making a difference in not only your life but also to people around you like your family, friends and colleagues?
Do you want to live by default or would you rather Live By Design?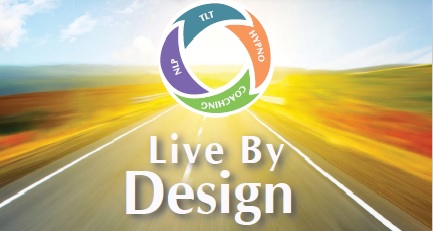 One Program, Four Certifications.

The Live By Design program will allow you to empower yourself as well as become a certified coach to :
Discover how to get what you want in life

Enhance your personal performance

Achieve your goals

Perform beyond your best

Unleash your potential

Eliminate self-limiting beliefs

Get rid of phobias

Generate new outlook & attract success

Improve business performance

Develop compelling persona and charisma

Improve negotiation, influencing and leadership skills

Create instant rapport with others

Increase sensitivity to self and others

Communicate effectively, persuasively and powerfully

Take relationships to a higher level

Help others enhance their performance

Enhance self-esteem and boost self-confidence

Manage stress and relieve anxiety

Self Mastery with weight loss and behaviors

Overcome destructive habits

and much more.......


If you answer yes to all the questions above, come join us in our 2 hour, Live By Design preview, where YOU can do something about it and be one step close in achieving all your goals.
Join our FREE talk and it will give you the enlightenment that you are searching for.
Click on the REGISTER button quick as seats are limited! Looking forward in seeing you in the event.