Description
OANDA Power Lunch: Major Pairs and CFDs
Many successful self-directed traders use market analysis in order to predict what will happen in the markets. In order to help you understand how the metals, indices, commodities and bond markets react, we will be holding a special session outlining how you can use fundamental and technical analysis to better access new opportunities by trading CFDs.
REGISTER NOW to ensure you don't miss your place. This event will be invaluable whether you're new to investing in CFDs, or simply need a refresher course.
The following topics will be covered:
SP500

Nasdaq100

Eurostoxx

Nikkei

Hang Seng

WTI

Gold

Other CFDs

Q&A
This course is suitable for you if:
You have never traded before

You have limited trading experience

You would like to learn how to trade forex or CFDs
About the Speaker:
Jeffrey Halley (8, 15, 22 June, 20 July and 10, 17, 24 August)
With more than 30 years experience in FX – from spot/margin trading and NDFs through to currency options and futures – Jeffrey Halley is OANDA's senior market analyst for Asia Pacific, responsible for providing timely and relevant market commentary throughout the region. Before joining OANDA, he worked with Saxobank/Saxo Capital Markets as the Asia Pacific head of trading and sales trading, having previously worked with organisations including DynexCorp Currency Portfolio Management, IG, IFX, Fimat Internationale Banque, HSBC and Barclays. Jeffrey was born in New Zealand and holds an MBA from the Cass Business School.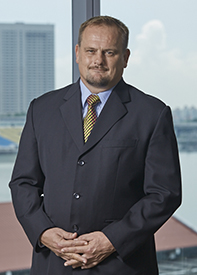 John Kyvetos (27 June and 6 July)
Having obtained an MSc in Finance & Investment from Durham University's prestigious Durham Business School in the UK, John Kyvetos joined one of the biggest trading houses in London. During his time with the firm, he developed an exemplary track record, recording positive balances for almost all of his five years as a professional trader. John relocated to Singapore in 2013, and since then has devoted his time to research and educating traders in market analysis and a range of trading strategies. His personal approach focuses on market trends combined with statistical analysis and his views of the current global macro environment.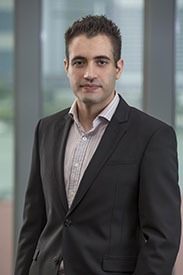 Sam Eder (13 July)
The current head of sales of OANDA Asia Pacific, Sam Eder has been trading Forex and CFD's for 10 years. He is the author of The Consistent Trader: How to Build a Winning Trading System, Master Your Psychology, and Earn Consistent Profits in the Forex Market. Since 2012 Sam has been coaching traders on how to succeed in the market using his proprietary trading method. He has been published on numerous leading websites such as Forexlive, FXStreet and has been featured in Market Wizard Van Tharp's newsletter.