Description
Embark on this life-changing yogic journey with us.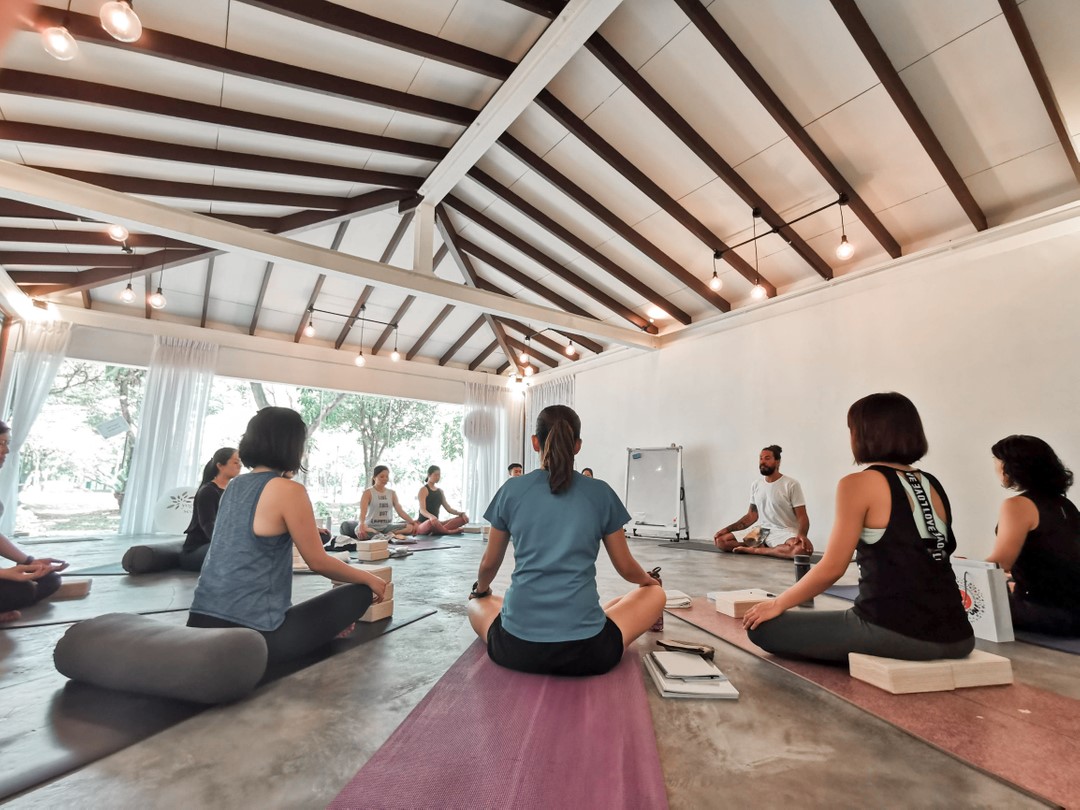 Next 200hr Teacher Training commences 4 Jul 2020.
2020 July Intake (Weekend Part-Time Course): 4 Jul – 20 Sep 2020
Whether you are just keen to deepen your personal yoga practice or to equip yourself adequately to take on the role of a yoga instructor, this course is most suitable for you.
With a strong and extremely experienced & SPECIALISED faculty to share and impart their knowledge, the robust programme delves in breadth and depth of the core aspects of yoga practice. With so many courses in the market, you are spoilt for choice.
So what exactly is the difference between Yoga Alliance US vs Yoga Alliance UK? What makes our course unique in comparison to those in the current market?
Join us for a LIVE Webinar Online Session to have all your questions on teacher training answered by Yoga Seeds Founder & Lead Trainer, Wendy Chan. Get to know more about the course content, training schedule, what to expect upon completion of the training and how to kick start your yoga teaching career.
To read some reviews on our teacher training course, visit https://www.facebook.com/YogaSeeds/reviews
Join us to find out more! Limited slots! Book your slot now at https://yogaseeds.punchpass.com/classes/5337355
#yogaseeds #yogaseedstt
For FULL PROGRAMME, please email recharge@yogaseeds.com.sg or Whatsapp/SMS 8322 1251
Visit http://yogaseeds.com.sg/teacher-training/ for more details.
------------------------------------------------------------------
IMPORTANT NOTICE:
In adherence to the recent regulations issued by the Singapore Ministry of Health in the face of health and safety threats presented by the COVID-19 situation, the sharing session would be conducted via a live streaming online webinar with Wendy.
There would no longer be a practice session with Wendy on 10 April but following the webinar, we would be sending all attendees a link to practice an online class with her.
You are invited to attend the LIVE webinar to learn about YOGA SEEDS 200hr Teacher Training Course with Wendy, Founder and Lead Trainer at Yoga Seeds. The details are as follows:
Date: April 10 (Friday)
Time: 3:00pm to 3:40pm
Meeting URL: https://zoom.us/j/333799252?pwd=VDRnbUtZQzlSL09hSC90ek9GaXVQQT09
If you would like to receive event reminders and video links to the webinar should you miss the session, kindly register again at https://yogaseeds.punchpass.com/classes/5337355
Otherwise, just join the Zoom session directly at the scheduled timing via the meeting URL link above.
Please stay safe and healthy and we look forward to seeing you online! Please do not hesitate to reach out to us directly should you have any questions!
Best regards,
The Yoga Seeds Team
Tel: 8322 1251 / 9423 2011
Email: recharge@yogaseeds.com.sg
For all other enquiries, email recharge@yogaseeds.com.sg or SMS/Whatsapp (65) 8322 1251.
To receive more event updates from Yoga Seeds, sign up on our mailing list at http://eepurl.com/bws-1P