[LIVE SEMINAR] How to be an Intelligent Investors in 3 Hours or Less—Guaran...
Description
Why should you be investing in the current economic climate?
One of the most compelling reasons for you to invest is the possibility of not having to work your entire life...
There are only two ways to make money: by working and/or by having your assets work for you.
the objective is to make your investments generate more cash for you.
As the current economy is very uncertain the more you need multiple sources of income to beat the constantly increasing inflation rate the killer of your finances
As what Singapore Deputy Prime Minister Tharman Shanmugaratnam said that "Singapore Economy is in for tough period that will last for a while"
Now is the Is crucial time for your to learn financial education to change your financial situation and your possibility to retire early and comfortably.
Turn around your financial situation and say goodbye to financial struggle.
Here's how you can learn and master your investment skills and invest confidently.
Attend our 2.5 Hour Master Class Value Investing System and be Amazed How Easy Investing Can Be with a System
===================================================
How you can use a simple step-by-step investing system to invest successfully… even if you have zero financial knowledge!
-> How to use a simple 3 step criteria to identify and assess profitable companies to invest in.
-> Use my closely-guarded evaluation method to identify when to buy and what price to buy your favorite stock.
-> Identify the best time to sell your investments for maximum profits without making any guesses.
Learn the Smart Money Moves from Master Trainer Sean Seah known as the Asian Buffettologist.
Sean Seah has tought investing system that has been used by over 1500+ students from Singapore, Malaysia, Taiwan, Thailand, Vietnam, Australia, South Africa, Myanmar and India
BONUS: FREE Physical Book " The Secrets of Value Investors" Showing Case Study 30 successful investors share their secrets behind profitable investing with you
Do you want to know the secret of Intelligent Investors making killer SAFE & PROVEN Investment?
Just like many of you... I was once a simple guy who
never believe

that the stock market could make me money...
Like many who're eager to succeed in the stock market, I'd tried all sorts of methods under the sun, including trading and technical analysis. Perhaps, I was not gifted in those areas. I ended up losing money, a lot of it! I was on the verge of giving up and I thought that the stock market was just one big casino where I could do nothing but lose money.
After I had lost a lot of money trading in the stock market, a friend introduced me to the concept of Value Investing. I had not heard of it before, but soon it became clear to me why those millionaire investors were able to profit big time but we can't. I discovered that they're all using an amazingly underrated strategy. Simply put, it is...
Here's An Extraordinarily Powerful Way to make Profits Passively on the stock market!
Since the day I adopted Value Investing, it completely changed my life.
For the first time ever, I began to see:
Consistently profiting results

Tremendous reduction in the time spent monitoring my stocks

Higher and higher monetary returns

The power to choose my financial destiny
​Soon enough, I managed to…
Hit a passive income level that surpasses all my expenses!
So, how does Value Investing makes me a better investor?
Value investing focuses on the fact that share investment is really about buying up good businesses. The share price which is set by the market is only temporary and is susceptible to fluctuations in the short term.
In the long run, the share price will reflect the true value of the company.
Unfortunately, not many people can appreciate this subtle point and let the short term movements of the stock market get to them. People are also susceptible to hype and end up buying companies that everyone thinks are good, but may not actually be.
The very fundamental yet powerful principles of Value Investing have taught me 2 things:
We buy good businesses with good financial records

We buy them at sensible prices and wait for them to appreciate to their true value
At this juncture, you may wonder: Where does Value Investing originate from?
Let me introduce you to Warren Buffett, one of the world's richest men who had amassed his wealth through investing in share. His net worth is estimated to be more than 70 billion US dollars!
Warren Buffett is the most famous investment legend who uses the very same Value Investing strategy. In fact, many other best stock market players of our time like Charlie Munger also embrace the same proven methodology.
The origin of Value Investing came from Professor Benjamin Graham, who developed it in the 1920s. Since then, it is the only share investment strategy that has proven to work! From here, we could boldly say that...
Value Investing is the ONLY Proven Methodology that
has worked for > 90 years.
It's a shame I did not figure this out sooner. My life could have been a lot easier from the start!
How Could You Harness The Power of Value Investing?
Yes, the principle of Value Investing sounds good, but you may wonder...
How do I know the business I bought is good?
How do I know what is the right price to buy the share at?
Coming from a humble background, I can understand the struggle and frustrations many Singaporeans are facing today. You're sick and tired of the Rat Race. You may be working very hard but your bank account just doesn't seem to grow. The cost of living is even rising faster than your salary!
Since I myself have achieved success and tasted the goodness of Value Investing, I make it a point to give back to the society by imparting this very powerful investment strategy to as many people as possible.
I will personally walk you through this Legendary Investment Strategy
What Will You Master?
In this value-packed 2.5hrs FREE workshop, you'll acquire some very crucial knowledge that will ensure your success in investing. Regardless of your age or financial background, if you apply these techniques diligently, you will be on your way to financial freedom!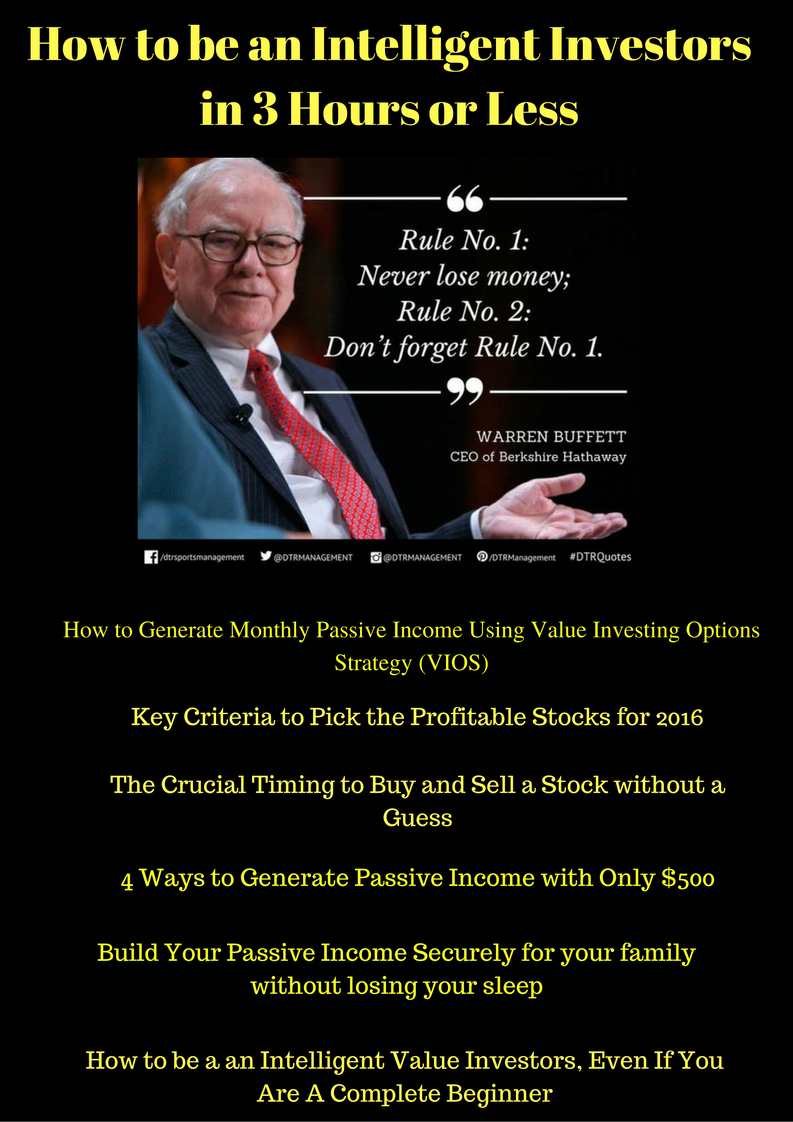 Special Bonus:
A complimentary PDF eBook "Gone Fishing With Buffet" from the Best-Selling Author of "Winning The Money Game".
This eBook is a great starter kit for anyone who wants to understand Value Investing in a simple, step-by-step format.