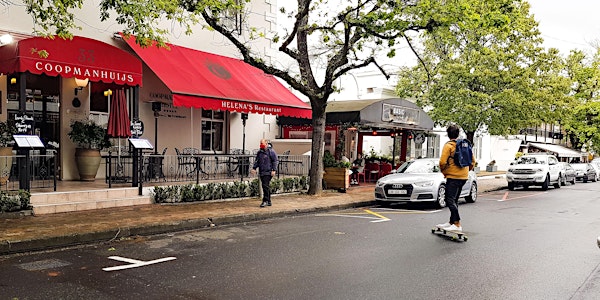 Live tour to Stellenbosch, Capetown
A live walking tour of Stellenbosch
Refund Policy
Contact the organizer to request a refund.
Eventbrite's fee is nonrefundable.
About this event
1. Real-time online experience live-streamed from the historical streets of Stellenbosch
2. Observe the European influences on the architecture of the area as you walk around
3. Peek into local life and culture of this university town with a long-time local
-------------------------------
Capetown, the city known for its declaration of responsible tourism.
Join me for a virtual walk of the the most historical town in all of Cape Town - Stellenbosch. Our live streamed online experience begins at the oldest part of town, where we will explore quaint streets as Radhika tells you the story of how and why this town first took began taking shape.
You will also get to see how architecture in the southernmost part of Africa was influenced by the events happening in Europe and the greater world.
Along our way, we will also get to admire the café culture and the vibey atmosphere in the town, which also happens to be the site of one of the top universities in South Africa and the birthplace of some great Rugby players. Taking a peek into this lively university town, you are sure to be inspired by the culture of Stellenbosch, its intellectual lifestyle, and how it harmonises with a predominantly conservative Afrikaans neighbourhood.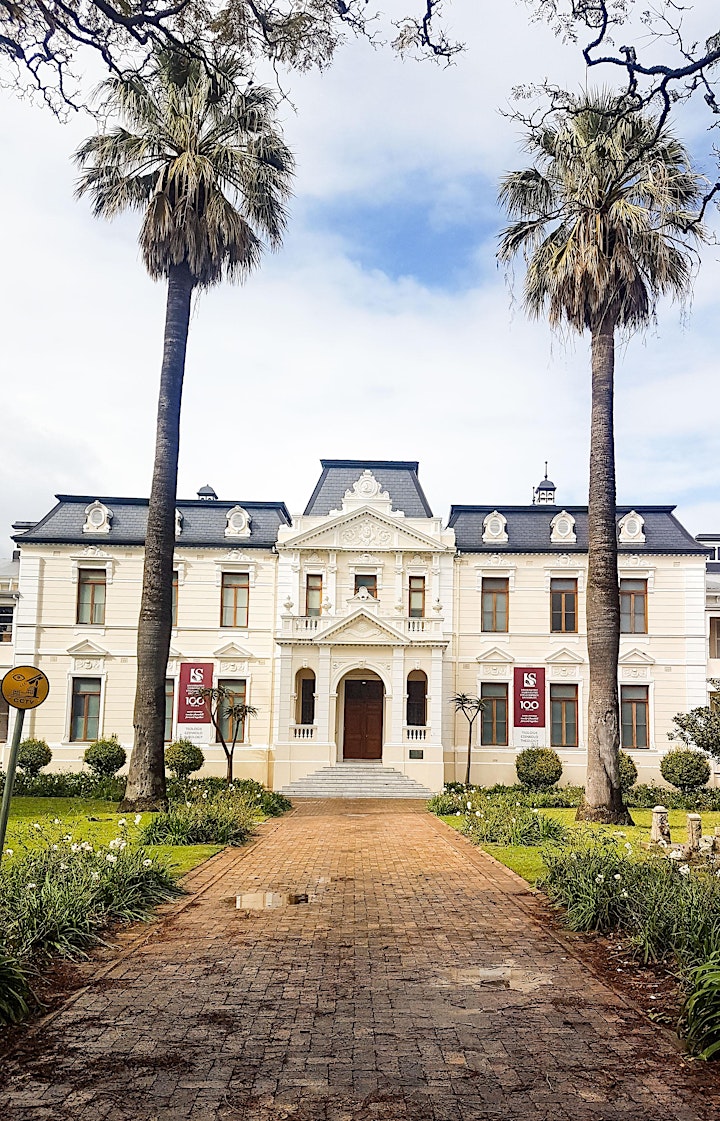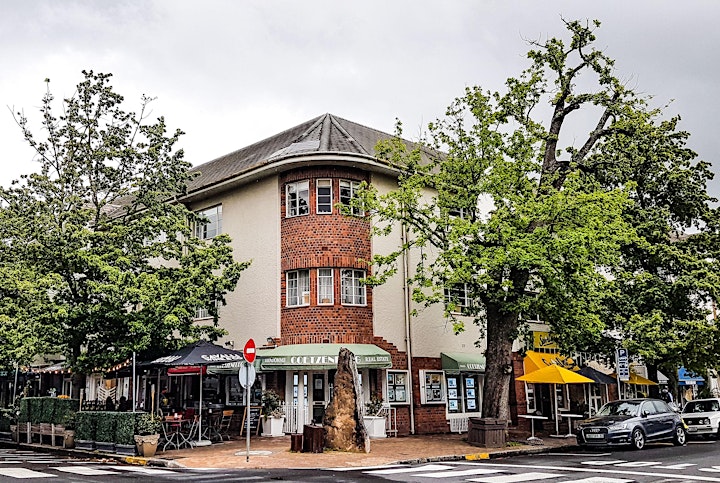 Please read this!!
Virtual tours Terms and conditions
Welcome to your first virtual tour! Before you proceed, we would like you to spend the next 10 minutes reading this. This is important for us to have an understanding with you, and for you to enjoy your experience with us.
1. Virtual tours can be tricky, even if they are virtual; the real time live ones are subject to elements like the weather, acts of God, venues sudden closures etc. As much as the guides will usually check before they proceed, sometimes, we may not know.
2. Virtual tours are always at the victim of poor Wifi connection. Please do be patient when there is the intermittent instability in the connection.
3. At times, the unexpected can happen with our guides. Once in a blue moon, the guides can fall ill, sick or be down with an ailment. Tours may have to be cancelled. When they are cancelled, we may not do a refund. Instead, we will reschedule.
4. Live real time virtual tours are also sometimes prone to things like lockdowns, restricted movements imposed by the state; we may have to cancel because of that. We may have to reschedule.
5. When rescheduling, you may not always find something you totally like. That is understandable. We will try and match your preferences.
6. As a small enterprise, please understand that refunds could be difficult for us to carry out. That is not to say we will not. We prefer to try and see if we can give you something that can compensate, instead of refunds.
7. Accent can sometimes be a challenge for the audience especially when the guide is not a native speaker of the language delivered in the tours, which will usually be English. We ask for your patience.
8. Please always read the description of the tours before you book. Some tours are real time live ones, some are not.
9. Timings can be extremely tricky. As the tours are delivered by guides from different parts of the world, please make sure you get the correct timing.
10. If you feel that there are certain things you would like to experience, let us know. We can convey your request to the guide, before the tour starts.
11. Some of the tours we have, may bring you to places where your requests may not be able to be fulfilled. We seek your understanding.
12. It is always good to be 10 or even 15mins earlier, as IT issues may sometimes happen.
13. Anything you feel the audience can or should do before the tours, so that their experiences is better?
14. We will not be recording the tours for intellectual property reasons.