LOCATING LUXURY TRAVELLERS: THE WHO, WHERE & HOW OF LUXURY TRAVEL

Thursday, 25 April 2019 from 19:00 to 21:00 (Singapore Standard Time Singapore Time)
Event Details
You're Invited!
 
UNLOCK INSIGHTS WITHIN THE LUXURY TRAVEL MARKET
Overview – The global luxury travel market is one of the biggest segment in the tourism industry. It is expected to garner $1,154 billion by 2022, registering a CAGR of 6.4% during the forecasted period 2016-2022.
As the luxury travellers segment of the tourist industry grows bigger and bigger, travel brands need to reach new potential customers to tap into this rich source of revenue.
But how do brands find the right data-driven insights on who these travelers are, where they are and how they spend their money?
Join us this 25 April for a fireside chat on how location data can help airlines, hoteliers, destination companies understand the buying patterns and behavior of the potential luxury travellers and using it to drive impactful business decisions.
Event Details
25 April 2019, 7.00pm – 9.00pm | Eon Shenton,70 Shenton Way, Singapore 079118
Agenda
6.45pm: Registration, Level 1 Concierge
7.00pm: Welcome Remarks
7.05pm – 7.45pm: Understanding your customers, their behaviour and buying patterns
7.45pm – 8.00pm: Audience Exchange Platform
8.00pm – 9.00pm: Networking
9.00pm: End of Event
Speaker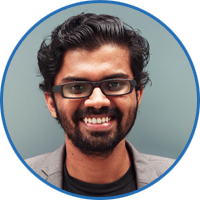 Navas Khan, Head of Marketing, Quadrant 
A marketing professional with four years of experience based in Singapore. Navas facilitates an internal "user persona" workshop with the sales team to identify users based on behavioural traits and also identify and mapped out the "user journey" schema for various personas.
In addition, Navas helped co-create marketing framework for clients' products and now leads all marketing activities for the expanding business. He is a firm believer that the right information at the right time makes all the difference, and is passionate about the future of the data space.
----------
Suitable for: Brand Marketing Consultants, Travel & Marketing Consultants, Marketers, Brand Agencies
Related Industry: Hospitality, Travel & Tourism
Do you have questions about LOCATING LUXURY TRAVELLERS: THE WHO, WHERE & HOW OF LUXURY TRAVEL?
Contact Quadrant.io
When & Where

Eon Shenton
70 Shenton Way
Singapore 079118
Singapore

Thursday, 25 April 2019 from 19:00 to 21:00 (Singapore Standard Time Singapore Time)
Add to my calendar
Organiser
What we're about
Created for aspiring and practicing data scientists and blockchain enthusiasts and practitioners, in this meetup we will explore innovations, complexities, and solutions associated with big data and machine learning. You'll learn what's new in big data and blockchain – whether you're an expert looking to sharpen your understanding of critical industry trends and do some networking, or you're an enthusiastic beginner, keen to learn the basics.
We'll also go over what are some opportunities that startups can tap into in this industry.
Why should you care
-  Big data is driving $120 billion of IT spending, according to Gartner.
93% of businesses feel like they're losing money by not being able to use the information they're collecting.
-  38% plan to, or are likely to implement big data projects over the next year.
-  The amount of data is expected to increase by about 60% every year.
We look forward to seeing you at one of our meetups!
--
Who we are
Quadrant maps and authenticates data, making it easier to buy and sell quality, authentic data and spurring innovation and solutions for organisations.
Quadrant consists of two parts, the Quadrant Platform and the Quadrant Protocol, which combined allows businesses and governments to solve their data challenges and optimise data to fit their needs. 
The Quadrant platform processes over 50 billion records a month, enabling organisations in every industry to purchase data which they can then use to make business and policy decisions. It is powered by a protocol that uses blockchain technology to authenticate and map data. The Quadrant Protocol "stamps" data at its source with a unique signature, so any data point that has been stamped can be traced and verified back to its origin at any time, ensuring all stamped data is provably authentic. The technology also allows for the mapping of data into usable, targeted data sets that de-clutter the field of information for professionals and organisations, allowing them to use inputs relevant to their needs and to analyse them effectively, efficiently, and with confidence 
By creating an ecosystem that enables access to data that is authentic, traceable and mapped, Quadrant solves data challenges and spurs innovation. For more information please visit: http://www.quadrant.io
--
For more information, visit:
Website: http://www.quadrant.io
Medium: https://medium.com/quadrantprotocol
LinkedIn: https://www.linkedin.com/company/quadrantio/
Facebook: https://www.facebook.com/quadrantprotocol/
Twitter: https://twitter.com/explorequadrant