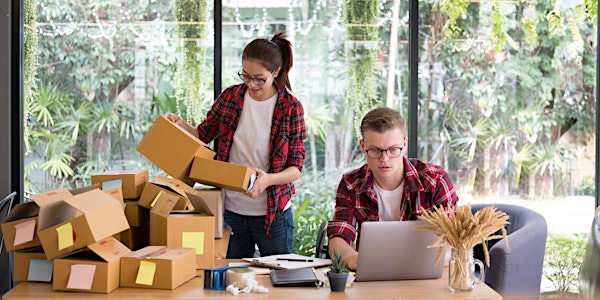 Low Cost Untraditional E-commerce Business for the E-commerce Professional
E-Commerce Business for E-commerce Professional
About this event
You have an e-commerce business but it's very time consuming to maintain your own e-commerce portal. Stress arises every time you are stocking inventory, shipping and delivery. On top of that, handling returns has a negative impact on your bottom line. And you run the business all by yourself for it's a one-person show after all.
What if there's a global infrastructure in place that does not require you to manage logistics, orders or monetary transactions? Would this be something that you would be open to exploring?
Then tune in to this online session. You might learn of a new way to do e-commerce business.
Register today to secure your spot and receive the webinar link to tune in.
See you at the webinar!
.
.
.
#bottomline #ecommerce #ecommerceprofessional #globalinfrastructure #onemanshow #outsourcereturns #outsourceinventory #outsourcelogistics #outsourceorders #outsourcetransaction #business #ecommercebusiness #affiliatemarketing #timefreedom #beyourownboss #valued #belong #community #chooseyourbusinesspartners #supportivesponsors #servantleadership #youthessentialssg