Description
Do you sometimes wonder why, when and what medications your loved ones or you're taking?
Too much or wrong mix of medications can be harmful.
Dr Tan Kok Leong, Head
Department of Continuing and Community Care at Tan Tock Seng Hospital and his team will
be at Brahm Centre @ MacPherson to

1. create greater awareness of the unintended effects and how to identify and deal with the various medications
and offer
2. various ways of better handling the pill-load.
Joining him will be a Pharmacist & Nurse to show and explain the right use of various devices to prepare and administer certain medications for effectiveness.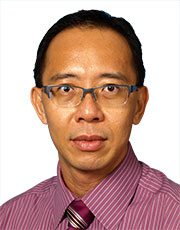 Speaker: Dr. Tan Kok Leong, Tan Tock Seng Hospital

Dr. Tan is currently the Head of the Department of Continuing and Community Care which provides medical care and consultancy for patients transiting from Hospital to Community.