Description
MacPherson: 艺术治疗如何预防失智症 (Art Therapy In Prevention Of Dementia) - Jun 1 (Sat)


失智症是很多现代人关注的健康课题。 这是因为失智症会影响我们的记忆,活动,心理,生理和日常生活。 这一讲座将提供一些重要的信息有关艺术治疗。 讲座会分享艺术治疗如何辅助失智症病患。 讲座也将让你了解如何通过艺术来预防失智症和身心的健康。 艺术治疗师李天程先生主讲。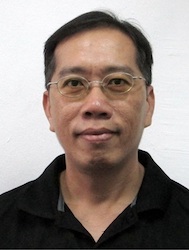 Speaker: 李天程 (Mr Paul Lee), 艺术治疗师 (Artist, Art Therapist and Consultant)

Mr. Paul Lee Thiam Seng is an artist, art therapist and consultant. Mr. Lee holds Masters of Art in Art Therapy from LaSalle College of the Arts and he has been practicing Art Therapy since 2009.

He has experience in running individual and group art therapy treatment for pupils at Association for Persons with Special Needs (APSN), women with breast cancer at KK Women's and Children's Hospital (KKH), psychotic patients at Changi General Hospital (CGH) Psychiatric Ward, older adults (geriatric) at Kwong Wai Shiu Hospital's (KWSH) Day Rehabilitative Center and Geriatric Day Hospital (GDH) at CGH.

Mr. Lee conducted research at KKH for his Art Therapy masters thesis: "Art Therapy as a Modality of Healing in Stages - For Women with Breast Cancer." Mr. Lee is a dynamic and versatile artist, he has created many masterpieces and with ability to master many different art forms.