Description
Today's world is facing a sleep deprivation crisis and its impact on our health is catastrophic Quite simply, the shorter you sleep, the shorter your lifespan. In this timely and engaging talk, you will discover that sleep is a complicated symphony that is a master controller of your health and vitality. You will gain a deep appreciation of the mechanics of sleep, the importance of sleep and key tools and techniques to ensure a better night's sleep, every night!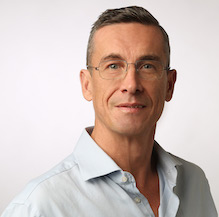 Speaker: Dr Naras Lapsys, Consultant Dietitian and Longevity Medicine
Dr Naras Lapsys is an Accredited Practicing Dietian & Longevity Medicine Practitioner. Dr Naras Lapsys has helped thousands of people with weight and chronic health issues over the last 14 years. He developed expertise in gastro-intestinal health, pregnancy and sports performance. He become interested in longevity and the profound role that nutrition and lifestyle plays on disease prevention and healthy ageing. Currently Dr Lapsys is practicing in The Wellness Clinic.