Description
MacPherson:
Symptoms and Management of Dementia

-17Aug (Sat)

Dementia: What We Weed To Know

Over the years, the prevalence of dementia has increased as the aging population increased. Contrary to common beliefs, dementia is actually not a part of natural aging process. It can present with different symptoms and there are various ways to slow the progression of the condition. Hence it is important to seek help early.

Do come and join us as we share and discuss about the signs and symptoms of dementia, its progression and its management options.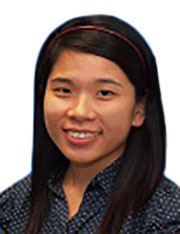 Speaker: Dr Jolene See Geriatrician, Tan Tock Seng Hospital

Dr Jolene See is a Senior Resident Physician at the Department of Geriatric Medicine, Tan Tock Seng Hospital. She graduated from the University of Leicester in UK in 2008 and has been working with the department since 2012. Her area of interest is in cognition, mainly dealing with patients with dementia and supporting their caregivers.