Description
MacPherson: Symptoms of Mental Health Conditions in the Elderly
Health, as defined by the World Health Organisation, is not merely the absence of disease or infirmity, but a state of physical, social and mental well-being. Mental health is an important dimension of health that Singaporeans should pay attention to, and this includes the challenges faced by elderly. The latter includes depression and dementia, amongst others.
In this health talk, Senior Consultant in Psychological Medicine Dr Chan Keen Loong will share more on the symptoms of mental health conditions faced by the elderly.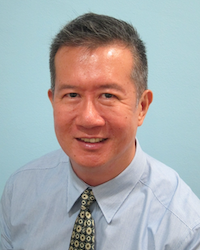 Speaker: Dr Chan Keen Loong, Head and Senior Consultant, Psychological Medicine Department, Khoo Teck Puat Hospital (KTPH), Clinical Core Faculty Member, National Healthcare Group Psychiatry Program.

Dr Chan Keen Loong began his psychiatric career in 1992, with one year of fellowship training at the University of Iowa in 2000. His interests are in General Adult Psychiatry, Neuropsychiatry, Psychodermatology and Accupuncture. He runs clinics at Khoo Teck Puat Hospital, Jurong Medical Centre and National Skin Centre. He is on the MOH-appointed Visitor's Board to IMH and the MCYS-appointed Elder Protection Team.