Description
Art, poetry and music can have beneficial effects to our general well-being. Our personal experiences show us the benefits of creating art, poetry, music and other art forms in stress reduction, promoting relaxation. Medication and therapy can be helpful for some however for some who are struggling to express themselves may see hope through music, poetry or arts.
Join us for the talk with Dr Ong Eng Koon to find out more.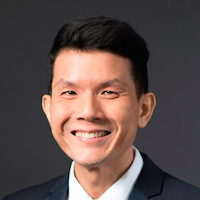 Speaker: Dr Ong Eng Koon, Consultant, Division of Supportive and Palliative Care, National Cancer Centre Singapore
Dr Ong is a Consultant with the Division of Supportive and Palliative Care at the National Cancer Centre Singapore. He obtained his M.B.B.S. from the National University of Singapore in 2008, completed his Masters in Medicine (Family Medicine) in 2012 and his specialty training in Palliative Medicine in 2016. His interests are in medical education,especially in the areas of professionalism, empathy, staff support and medical humanities. Dr Ong is a member of the Clinical Ethics Committee at the National Cancer Centre and an executive committee member of the Office of Medical Humanities under the SingHealth Medicine Academic Clinical Programme.
Dr Ong is actively involved in medical education at both undergraduate as well as postgraduate levels for doctors and allied health professionals. In July 2018, he started the Humanism Aspirations as a Propeller of Professional Development in Palliative medicine Education (HAPPE) research project for junior doctors rotating through his department to encourage humanistic patient-centered care and develop empathy to better cope with the rigorous nature of clinical work. This project is now open to all Internal Medicine residents and ongoing research continues to provide insight into the complex relationship between empathy, burnout and the medical humanities.