Description
MacPherson: What If You Can't Make Your Own Healthcare Decisions-Aug 31(Sat)
While we are well and healthy, most of us would not contemplate what we would want should we turn ill.
Yet at a critical juncture in our lives, we may lose the ability to make well-considered decisions regarding our healthcare.
Why and how should we make our antecedent preferences known to our family and our doctors?
Join us for a meaningful session with Geriatrician and Palliative Care physician, Dr Neo Han Yee, to learn more.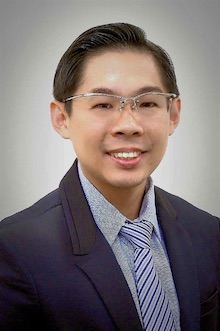 Speaker: Dr Neo Han Yee, Geriatrician, Tan Tock Seng Hospital
Dr Neo is currently the Deputy Head and Senior Consultant with the Department of Palliative Medicine, Tan Tock Seng Hospital. He completed his specialization in Geriatrics Medicine and Palliative Medicine in 2012 and 2014 respectively. In 2015, he was awarded a HMDP to further his interest in Clinical Ethics. He is currently the deputy co-chairperson of TTSH's Clinical Ethics Committee. Additionally, he holds the position of Adjunct Assistant Professor with the Lee Kong Chian School of Medicine. Dr Neo's research interest include prognostication and palliative treatment of breathlessness in non-malignant lung diseases.