Made In Singapore: Aerospace Excellence

Wednesday, May 30, 2018 from 5:30 PM to 7:30 PM (Singapore Standard Time Singapore Time)
Event Details
Lauded as the inaugural "Aerospace City of the Future" by fDi (the intelligence portfolio of The Financial Times), Singapore boasts one of Asia's largest and most diverse eco-systems with over 130 aerospace players, and is well positioned to build research activities, maintenance, repair and overhaul (MRO) services, and aircraft manufacturing.
Join us as we discuss the clear sky outlook ahead for Singapore's aviation sector, and the excellent work in talent development, research and manufacturing that is made right here in Singapore.
Date: 30 May 2018
Time: 5:30pm – 7:30pm
Venue: 32 Carpenter Street, Singapore 059911
Programme:
5:30pm – 6:00pm: Registration
6:00pm – 7:00pm: Panel discussion and Q&A
7:00pm – 7:30pm: Networking and End
Speakers: 
Dr. Bicky Bhangu, President for Southeast Asia, Pacific and South Korea, Rolls-Royce 
Dr. Jamie Ng, Senior Scientist and Head of Human Factors and Visual Interface Lab, A*STAR
Lim Tau Fuie, Chief Technology Officer, Singapore Technologies Aerospace 
Nicole Leong, Deputy Head of Business Development, Airbus
Moderator: Steve Leonard, Founding CEO, SGInnovate
Speakers' Profiles:
Dr. Bicky Bhangu, President for Southeast Asia, Pacific and South Korea, Rolls-Royce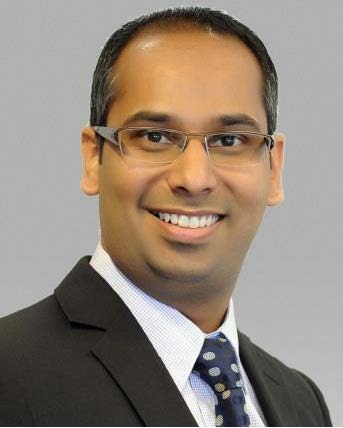 He joined Rolls-Royce in 2007 initially based in UK and subsequently moved to Singapore in 2009, as Chief Engineer of Electrical Systems to develop the company's electrical power & control systems capability. It was during this time that he received the prestigious Sir Henry Royce Technical Innovation award for his work on integrated electrical power & gas turbine propulsion systems.
In 2012 he was Vice President for Rolls-Royce Marine Services and had the global responsibility for managing the new portfolio of equipment health monitoring (EHM) and after-market services & long-term service agreements.
Bicky is the President of the Singapore British Chamber of Commerce. He is also serving as Vice President for the Euro Chambers of Commerce Singapore, and as member of the Board Executive Committee. He served as the Chairman for Aerospace Industry Skills and Training Council (ISTC) supporting Singapore Workforce Development Agency (WDA) to oversee the skills development for the aerospace industry (2013 – 2015). He is serving the Singapore Maritime Port Authority (MPA) as select committee member for R&D investment in green port technologies.
Bicky has a BEng in Electrical and Electronic Engineering from the University of Nottingham, an MSc in Control Systems, PhD in Advanced Machines and Drives from the University of Sheffield and an MBA in Technology Management. He is a Chartered Engineer and Fellow of the Institution of Engineering Technology (IET), Fellow of Royal Aeronautical Society (RAeS) and served as Chairman for IET Singapore Network and the steering committee for the IET Aerospace Technical Professional Network,
UK (2015 – 17).
He is an Adjunct Professor at the Nanyang Technological University, Singapore and is a certified International Director for Corporate Governance from INSEAD.

Dr. Jamie Ng, Senior Scientist and Head of Human Factors and Visual Interface Lab, A*STAR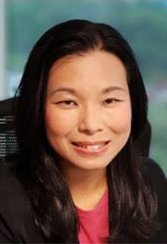 Dr Jamie Ng is a Senior Scientist and the Head of Human Factors and Visual Interface Lab at A*STAR's Institute of Infocomm Research, Visual Intelligence unit. Her research covers human-computer interaction, augmented reality, visual computing and artificial intelligence. She has been working on wearable mobile augmented reality since 2010, looking into the use of wearable AR, Internet of Things and AI to assists in navigation in outdoor environment, aircraft wire harness assembly, task guidance in aerospace MRO as well as infrastructure visual inspection. 
Jamie served as an associate chair for the ACM SIGCHI 2015 Paper and Notes programme committee in User Experience and Usability and was part of the 7th management committee for the ACM SIGGRAPH Singapore Chapter. She publishes in ACM SIGCHI, ACM SIGGRAPH, ACM Multimedia, Human Factors and Ergonomics Society as well as IEEE's International Symposium of Mixed and Augmented Reality. Jamie holds several patents and is a recipient of the Tan Kah Kee Young Inventors' Award. 
Jamie has a BEng in Mechanical Engineering, an MSc in Smart Product Design and PhD in Human Factors Engineering from the Nanyang Technological University, School of Mechanical and Aerospace Engineering.

Lim Tau Fuie, Chief Technology Officer, Singapore Technologies Aerospace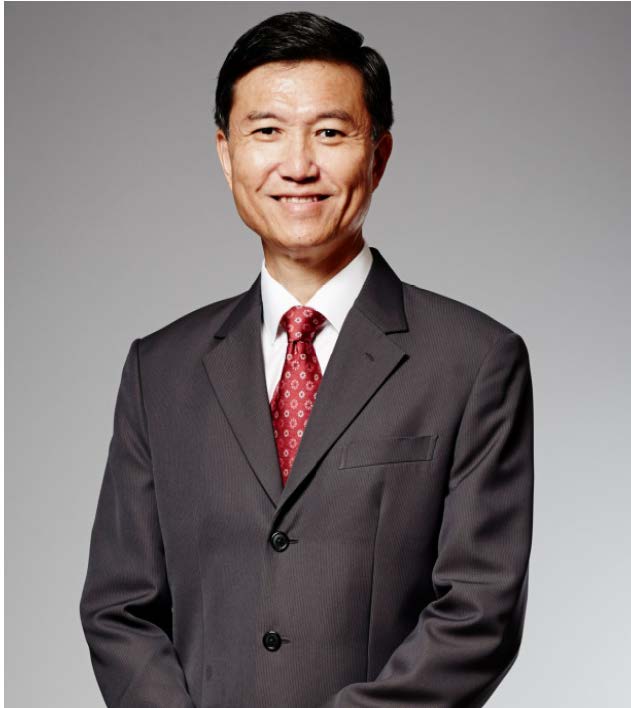 Mr Lim Tau Fuie was appointed Chief Technology Officer (CTO) of Singapore Technologies Aerospace Ltd (ST Aerospace) in July 2010. As CTO, Mr Lim is responsible for developing and implementing technology initiatives within the group, as well as aligning the technology vision with ST Aerospace's business strategy.
Prior to this appointment, Mr Lim was Senior Vice President (SVP) of ST Aerospace's Engineering and Development division since 1 June 2006. Mr Lim provided the growth direction of the division, which comprises the Engineering and Development Centre (EDC) and Visiontech Engineering Pte Ltd (VTE). 
Mr Lim began his career with ST Aerospace as an electrical and electronics engineer in 1983. Since then, he has held various positions in Programme Management, Avionics Technology Development, and several overseas deployment programmes. He was the Programme Manager for the F5 avionics upgrade programme in 1991. As Director of Avionics between 1996 and 1998, he spearheaded the technology demonstrator programme for advanced fighters.
In July 2002, Mr Lim became SVP of EDC, an in-house division that provides customised upgrades and engineering solutions for military and commercial aircraft. During his tenure, Mr Lim expanded EDC's traditional capabilities to include the development of Unmanned Aerial Vehicles (UAVs) and avionics products. He developed the Centre of Excellence programme that focuses on Airborne System Integration, Air Platform Development and System & Hardware Development to suit customers' changing needs. Under his management, EDC achieved major certifications including AS9100 Aerospace Standard Quality Management System, Civil Aviation Authority of Singapore Design Organisation Approval, and Software Engineering Institute Capability Maturity Model Level 3, bolstering its credibility with robust processes and systems to deliver quality services and products.

Nicole Leong, Deputy Head of Business Development, Airbus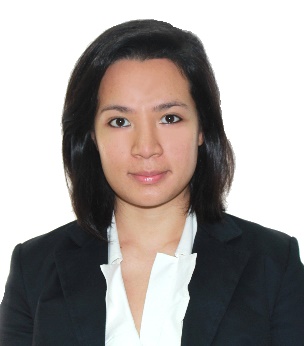 Since graduating from Kings College London with a masters in Mechanical Engineering, Nicole has worked in Barclays investment bank in London and A*STAR in Singapore, dealing mainly with business development of technology, both software and hardware.
Nicole then went on to obtain an MBA at INSEAD before joining Airbus as the Deputy Head of Business Development, working closely with the government and regulators to bring about Airbus demonstrators, such as Skyways and Hangar of the Future, to life.
When & Where

32 Carpenter Street

059911
Singapore

Wednesday, May 30, 2018 from 5:30 PM to 7:30 PM (Singapore Standard Time Singapore Time)
Add to my calendar