About this Event
YMCA Youth For Causes (YFC) is a community initiative started by Citi and the YMCA of Singapore in 2003. Funded by Citi Foundation, the programme is a catalyst to promote social entrepreneurship and community leadership development among Singapore youths.
It provides youths aged 15 to 25 with a platform which includes seed funding, training and volunteer mentorship for executing self-initiated projects to raise public awareness, funds and mobilise volunteers for Social Service Organisations (SSOs) of their choice.
Students get to learn lessons outside of the classrooms to spark their entrepreneurial spirit, and be developed into socially responsible community leaders.
This event is Organised by one of the teams. Team Mashi to support Animal Welfare. All proceeds from the event will go to the supporting animal welfare organization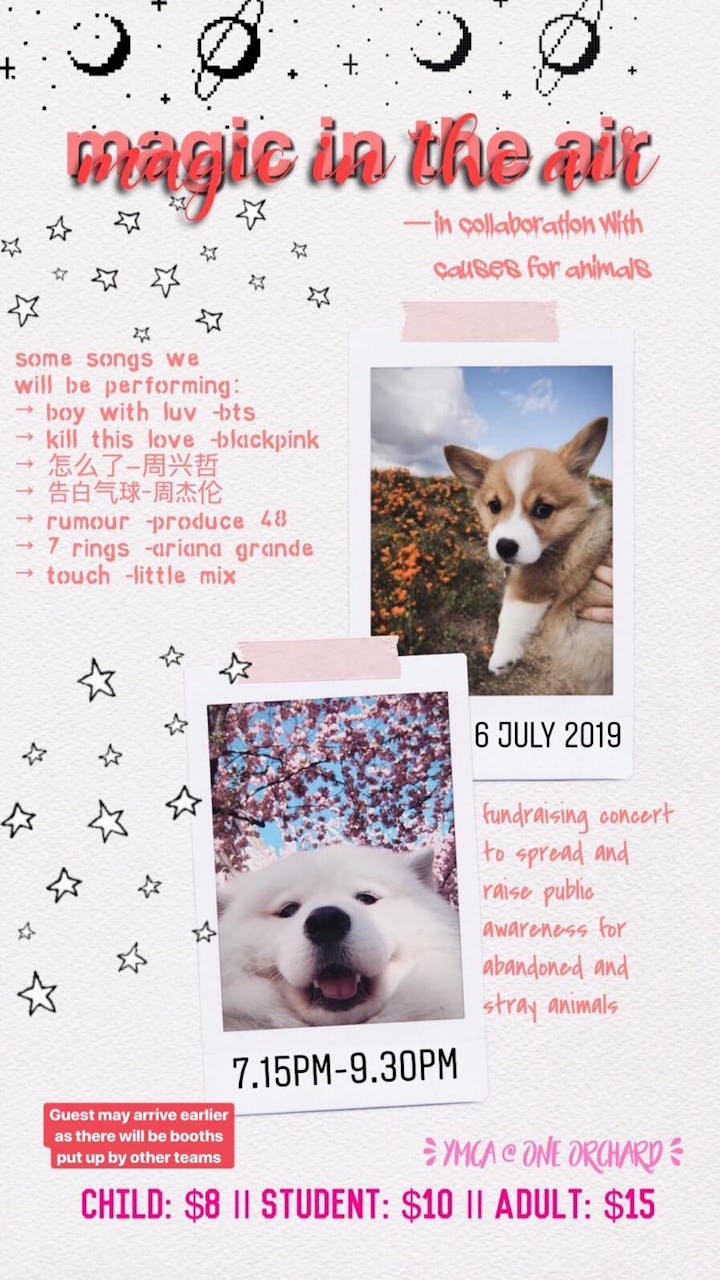 All Proceeds will go to " Causes for Animals"