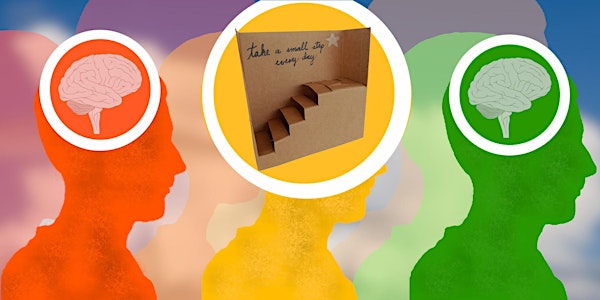 Making for Mental Wellness - Cardboard Stairwell | MakeIT
Making a cardboard stairwell for mental wellness
About this event
Important Notice
This programme/event will take place on Facebook Live. To participate, please join our live-streamed workshop at: https://www.facebook.com/groups/MakeIT.sg
About the Programme/Event
Inspired by Brene Brown's Atlas of the Heart, we explore the many benefits of making physical crafting projects. Starting with very simple methods and materials, we will build our emotional vocabulary while mindfully making a cardboard stairwell. It can be easy to feel lost, frustrated, or impatient when we don't take the time to listen to ourselves, and in this online session series, we'll make that time available to learn by making.
Important Notice
This programme/event will take place on Facebook Live. To participate, please join our live-streamed workshop at: https://www.facebook.com/groups/MakeIT.sg
Participants will learn to:
Build a cardboard stairwell with found materials and simple cutting techniques
Identify moments and opportunities to reflect upon the process of building objects with one's hands
Seek areas for improvement that may be addressed with more practice or accessing different technologies. 
This programme is suitable for beginners.
Recommended for participants aged 15 and above.
Online Programme/Event Administrative Information
This programme is conducted entirely online
Do ensure you have a strong internet connection. Using your mobile data is not recommended
The National Library Board, Singapore (NLB) reserves the right in its absolute discretion to disqualify or refuse admission to any registrant any reason and without notice