Description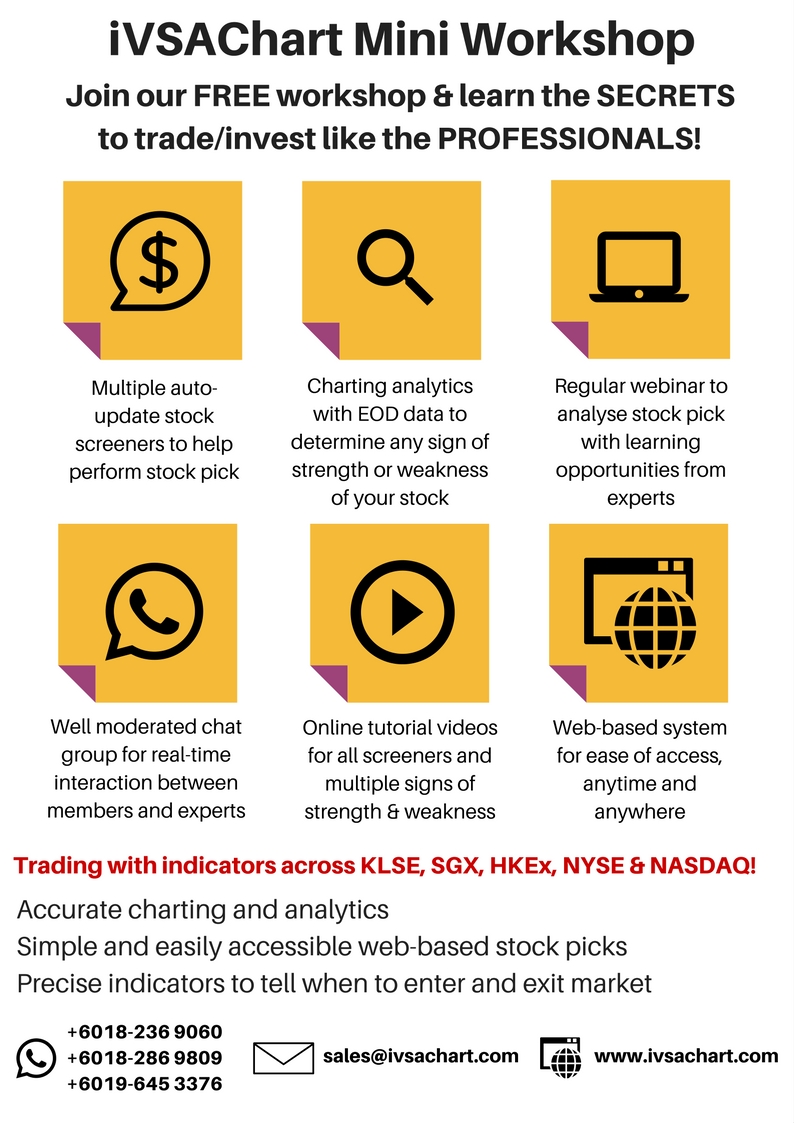 Our Malaysia stock market history have shown that there's always a bull rally during the pre-election period. Will this time be any different?
Why do certain stocks (e.g. in GE13: My E.G., Excel Force, George Kent) have a drastic increase after the election? Are there any great opportunities to spot potential stock price appreciation in individual shares related to GE14? One thing's for sure, during every election, is that the market volatility increases with uncertainty.
Join us in this free workshop for Exclusive Stock Ideas and Market Outlooks. We will share with you How the General Elections this year will Impact the Stock Market along with a Variety of Trading Tips that should be taken into consideration.
In this FREE sharing session, Martin will help you in the preparation to spot potential market opportunities in the upcoming GE14 by using Volume Spread Analysis method to identify the buy and sell signals. Don't miss out!
Speaker Profile
Mr. Martin Wong has a MBA (Dist.) from University of Bath and BSc (Hons) from Monash University, Australia. He's also Best Selling Author, ex-fund manager, TV host, active investor and trader. He has written several Best-Selling books, Get Rich with Dividend (2014), Dividends Don't Lie (2012), SuperCharge Your Investing Approach for Big Profits (2010) and Becoming Rich Fast (2007).
He has over 15 years of experience in the financial industry and previously managed other people's fund, beating market averages. Martin's track record on stock picks has gathered lot of followers and interest.
Martin also co-hosts a popular evening TV Malaysia business and finance segment weekly show "Capital Today -Stock Market Review" on IPTV HyppTV (TM Unifi) Channel 420 Capital TV. Previously, he held three SC regulated license representatives (Dealer, Fund Manager and Future Broker).