Description
Malaysia has been one of the most open economies in the world, welcoming partnerships and agreements from various countries. This can be seen from the country's participation in China's 'One Belt One Road' initiative, whereby China has committed to increase investments and import more agricultural products from Malaysia, bringing about a myriad of opportunities within the country.
With the recent announcement of the Malaysian elections, will the global agreements and partnerships still be welcomed post-election? To what degree will the ringgit and equity market be affected?
Hear more from Mr Phua Lee Kerk, Chief Strategist of Phillip Mutual Berhad, as he gives a post-election overview of the Malaysian market. Furthermore, make a trade after the talk and receive SGD68 cash credit! Read more on how to receive the cash credit!
Seminar Outline
Will there be changes in macro policies post-election?
Will Malaysia continue to ride along One Belt One Road initiative?
What will it mean for ringgit and equity market?
Seminar Details
Date: 12 May 2018
Time: 10:00am - 12:00pm
(Registration commences at 9:30am)
Venue: 250 North Bridge Road
Raffles City Tower
Level 6 Presentation room
Speakers Profile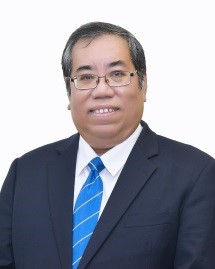 Mr Phua Lee Kerk
Chief Strategist, Phillip Mutual Berhad
Mr Phua Lee Kerk is the Chief Strategist of Phillip Mutual Berhad. He has wide and varied experience in the financial advisory and portfolio management fields, having worked in Japan, Malaysia and Singapore for more than 30 years.
He has presented various papers on investment (equity, bond, derivatives, risk management, financial planning and others), corporate finance and M&A, both locally and overseas in conferences and seminars organized by World Bank, UNESCO, UNIDO, Securities Commission, Bursa Malaysia, Bank Negara, MII, FPAM and others. He is currently the director of Malaysia-China Chamber of Commerce and Kuala Lumpur-Selangor Chinese Assembly Hall. He is also an Industrial Advisor of University Tunku Abdul Rahman (Utar). He co-writes a book "A Practical Approach to Mergers and Acquisition in Financial Services Industry".