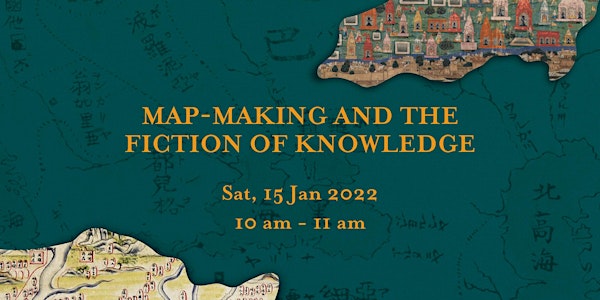 Map-Making and the Fiction of Knowledge | Mapping the World Exhibition
Event Information
Location
National Library Building (Imagination & Possibility Room)
100 Victoria Street
Singapore, 188064
Singapore
Map-Making and the Fiction of Knowledge by Debbie Ding
About this event
In this talk, artist Debbie Ding will discuss her map-making works such as  "Here the River Lies" (2010), "The Library of Pulau Saigon" (2015), and "Dream Syntax" (2008–2013), as well as more recent immersive mapping works that map spaces using 3D photogrammetry and 3D modelling game environments.
There will also be a practical live demonstration of her tools and processes from digital drawing tools to building interactive web-based map applications, and virtual world-building tools. Please note that this is an artistic workshop and not a technical or professional cartography one.
About the Speaker:
Debbie Ding is a visual artist and technologist whose interests range from historical research and urban geography to visions of the future. Using interactive computer simulations, rapid prototyping and other visual technologies, she creates works about subjects such as map traps, lost islands (Pulau Saigon), World War II histories, soil, bomb shelters and public housing void decks.
About the Exhibition
Showcasing rare historical maps, "Mapping the World: Perspectives from Asian Cartography" brings together different mapping traditions and worldviews, political and cultural spheres of influence, and the exchange of cartographic knowledge between civilisations across the world. Register for all related programmes via https://www.eventbrite.sg/cc/mapping-the-world-20359
This exhibition is held in partnership with the Embassy of France in Singapore, in association with vOilah! France Singapore Festival and supported by Temasek Holdings and Tikehau Capital.
Subscribe to eNewsletter
Do you like this programme? Sign up for our eNewsletter to be the first to learn about our other upcoming programmes: https://go.gov.sg/nlb-subscribe-to-enewsletter
Date and time
Location
National Library Building (Imagination & Possibility Room)
100 Victoria Street
Singapore, 188064
Singapore