Description
Overview
Facebook has 1.13 billion daily active users, LinkedIn has 450 million members, Instagram has over 500 million users, Twitter is no slouch with 313 million users and one third of the world is on YouTube. Is your business on these platforms yet? And no, I don't mean JUST boosting a post. If you're like one of the many businesses who have long shied away from Digital Marketing using Social Media, now is the time to dive into the waves of changes that are sweeping the business world. Fail in this area and your business might never recover, succeed, and you might be looking back on this day as a major milestone in your life as a millionaire.

Pre-Requisites
Participants need to minimally have a working email address, basic computer knowledge and access to your business' social media accounts (if you do not have one yet, we will walk you through it during the course).


Learning Outcomes
By the end of this course, participants will be able to:
(1) Understand the past evolution of Social Media & potential future ones
(2) Create & Manage Facebook Marketing
(3) Growth Hacking using Instagram
(4) Boost traffic via YouTube
(5) Connect with their customers via Twitter
(6) Build a potent professional network via LinkedIn
(7) Use developments in Social Media as predictive markers for future growth
Course Outline
(A) Social Media Overview
- Social Media trends & case studies
- The Future is here: Content Marketing (5 types, Do's & Dont's, Planning)
- Social Strategy & Journey
(B) Introduction to platform 1: Facebook
- Business Page Vs Fan Page vs Group (pros & cons)
- Business & Advert Manager Tools
- Types of Advertising on Facebook
- Insights & Analytics
- Case Studies
(C) Introduction to platform 2: Instagram
- Using Micro-influencers
- Top Hacks to succeed on Instagram (Followers, Engagements, analytics, contests, advertising)
- Case Studies
(D) Introduction to platform 3: YouTube
- Human Psychology & Sales
- Boosting website traffic with videos Case Studies
(E) Introduction to platform 4: Twitter
- Ultimate Twitter Success Kit: FTP
- Case Studies
(F) Introduction to platform 5: LinkedIn
- Groups Vs Company Page
- Growing a potent network
(G) Beyond the classroom
- Building a realistic & sustainable strategy
- Managing multiple accounts with ease
- Future trends & developments
- The Social Media Revolution
Benefits
BLENDED LEARNING 24/7 Complimentary Online Access Facebook, YouTube, Twitter, LinkedIn, Instagram and SnapChat Courses on our Online Academy worth over $399, Over 500 minutes of Step By Step Training Videos, Mind Maps and Cheat Sheets.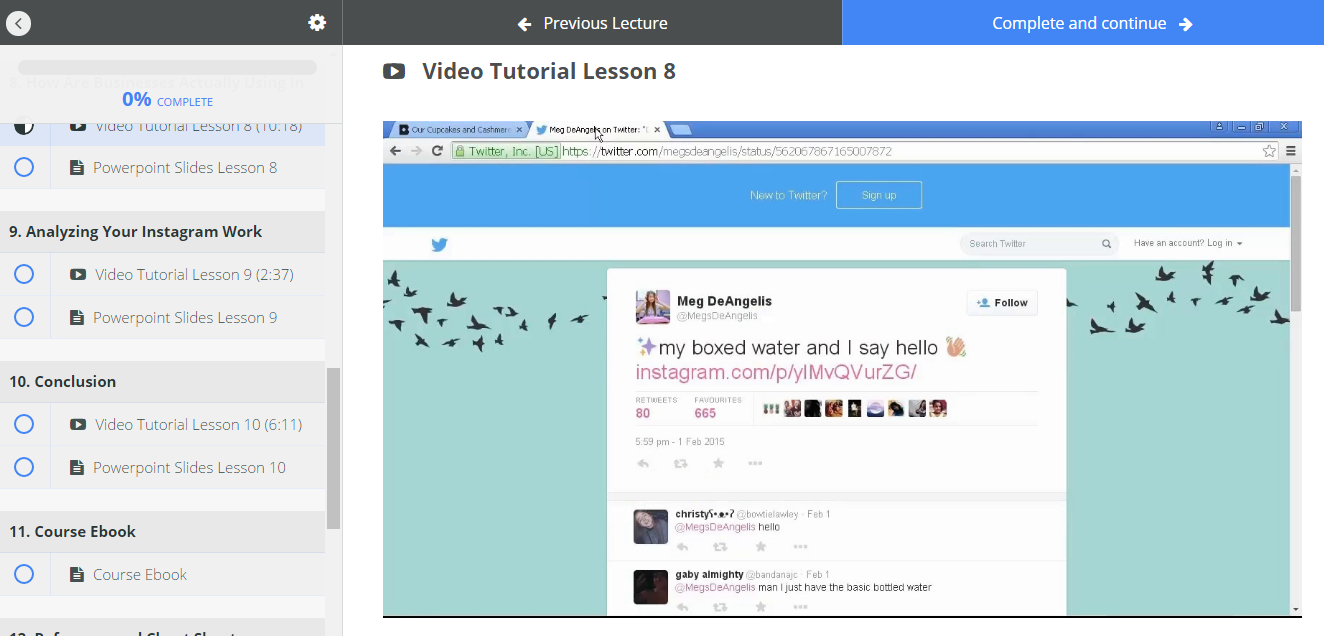 OVER $1,000 WORTH OF EXCLUSIVE BONUSES
Certification of Completion By Conversion Hub Marketing - A SPH Associate Company
FREE Google Account Setup Voucher by Google's Adwords Specialist worth $500
FREE $75 Google AdWords coupon (T&Cs apply) Exclusive discounts for digital marketing services worth up to $500
2 Resource guides worth $199
Exclusive discounts for Conversion Hub Academy worth $299 (access to over 30 online courses)

Disclaimer : Coupon use subjected to Google Coupon's Terms & Condition. All printing will be done in black and white.
Fees & Funding
Individuals: $399
Group Discounts Available.
PIC & SkillsFuture Eligible

Reviews
"I am a IT professional specializing in WordPress development. A lot of customers are asking me for internet marketing services. I am still a beginner at internet marketing so I'm speaking from that perspective but the lessons are easy to follow and understand. The content is expertly organized and contains fantastic, easy to implement actions to increase a website's online presence. I can't wait to up my business my offering internet marketing services."
ChoonHong, Founder of Mimzo Solutions
"I'm fairly new to internet marketing and so I deeply appreciate the detail explanations given during the course. I also like the PDF downloads, as whenever I started to feel a little overwhelmed with all the new information, I can easily print out the materials to go back through it at a later date. It is a great course at an affordable price. Thank you! "
Henry Seah, Founder sgCarMart
"I love the practical hands on how to do marketing. I work with agencies a lot during the course of my work and understanding these internet marketing basics allow me to better communicate with them."
Linda Teo, Head of Marketing


FAQs
1. Where can I contact you for any questions?
Drop us an email, training@conversion-hub.com

2. How do I get to the venue & where can I park?
Our address is 61 Ubi Ave 2, Singapore 408898. Parking is available at the venue. The nearest MRTs are MacPherson (Circle Line) or Eunos (East-West Line).

3. Will my venue change?
Depending on the number of sign ups, the venue might change. Under such circumstances, we will provide at least 3 days advance notice by Email & SMS (if you have left your number during registration).

4. Are tickets refundable or transferrable?
Yes, tickets are transferrable (you can change the date with minimum 2 days notice, any shorter period will be considered on a case-by-case basis). Tickets are fully refundable if a refund request is made at least 2 weeks prior to the start date. There is a one year expiry for the period for transfer.

5. Do I need to print my ticket for the event?
You can either print your ticket or show it on your mobile device. We only need the QR code or proof of identification to check you into our system.

6. Is there a minimum class size to proceed?
Yes, we require at least 6 participants to proceed. In the event there are insufficient participants, we reserve the right to reschedule the class. Under such circumstances, we will inform you no later than one week before the event.