Sales Have Ended
Ticket sales have ended
Thank you! See you soon!
Sales Have Ended
Ticket sales have ended
Thank you! See you soon!
Description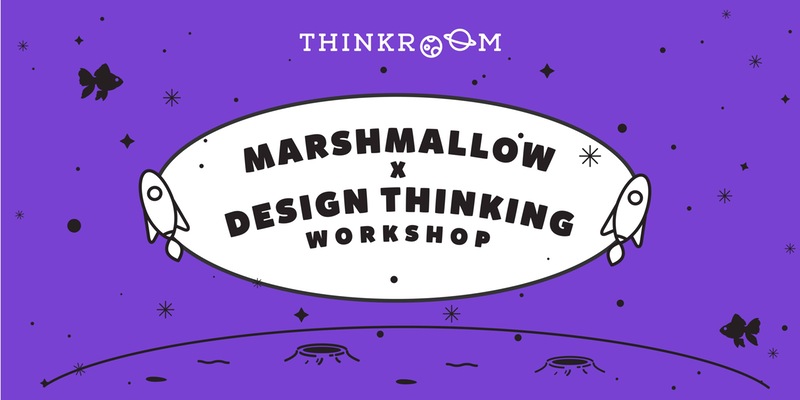 Course Date: 12th November 2017
Half day course
10am-1pm (AM Session)
Recommended for ages 8-12

*No prior knowledge of design thinking required.
Overview
This workshop introduces creative problem solving concepts and techniques through the marshmallow challenge. It involves creating a free standing structure, out of spaghetti, that supports a piece of marshmallows at the top. Furthermore, by the end of the workshop, they would have had the opportunity to improve on their freestanding structure using recycled materials. The marshmallow challenge encourages students to practice several design thinking concepts; creative collaboration, prototyping to discover, failing fast, and testing and iterating.

Understanding Re-iterating:
The Marshmallow challenge . Spaghetti, being rigid but fragile would break easily, would often require student to re-build their structures from scratch after failing, introducing to children resilience in the face of challenges. This activity also encourages students to synthesize what they have learn to quickly create new designs.
Understanding Problems:
In addition, the children will be guided to design a solution to improve on the marshmallow and spaghetti structure. Encouraging students to participate in the ideation stages of the design thinking process, this short workshop uses the methodology created by Stanford University and used throughout the globe by professionals to create the innovations that we have become accustomed to today.

Course Takeaways
- This course encourages your child to demonstrate resilience in the face of difficulty
- Your child will be using design thinking throughout the entire workshop. By synthesising what went wrong with failed attempts, they will be able to create new and improved solutions, also known as iterating.
- This workshop encourages your child to work with others to complete the challenges.
Frequently Asked Questions
My child doesn't even know what design thinking is. Can he/she cope with it?
Yes! That's what we're here for. While Design Thinking is commonly used for adults, we've seen many children cope perfectly well. Besides, this workshop will be perfectly understandable for children.

Great! What should my child bring?
All materials, including craft materials will be provided, so your child can arrive empty handed. However, if your child can't stand wintery conditions or parched throats, we recommend bringing along a jacket and/or drinks and snacks respectively.

What is the refund policy?
The class will proceed with a minimum of 4 students. Refunds will be made accordingly and we will inform you in advance if the workshop is cancelled. All other refunds will be on a case-by-case basis. If you are unable to make it for a class, we are happy to slot your child into our other sessions.


Don't see a date when you can make it?
Send us an email at StudyRoom@apt811.com with a recommended date.

Please note:
We will be taking photos and/or videos at our workshops. By registering to any of our workshops, parents/guardians will grant StudyRoom/APT811 Design & Innovation Agency a perpetual license to use the photographs or videos of your child's work, likeness, voice and accomplishments for promotional efforts for StudyRoom's courses on both StudyRoom's and our partners media channels.

Who Are We?
We are a group of design thinkers from a range of backgrounds; from designers to creative thinkers to scholars to businessmen. As a group, we have consulted for professional clients with a focus on Innovation, Branding and Communications under the APT811 Design & Innovation Agency banner.

Our client include Republic of Singapore Navy, Dragon Brand Birds Nest, Singapore Polytechnic, Unesco Singapore City of Design.