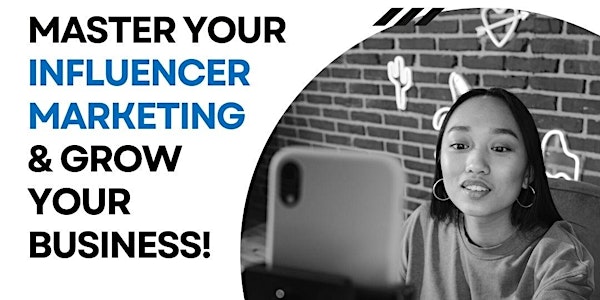 Master influencer marketing in 2 hours
Influencer marketing has undeniably emerged as the driving force behind the development and international expansion of top companies.
About this event
With so many business opportunities available today, it's critical to stay ahead of the curve by being able to spot emerging trends before they manifest themselves. This method now includes a significant amount of influencer marketing because it enables you, as the brand owner, to connect with customers personally. You can engage with your target audience and develop brand loyalty among devoted followers who value what these influencers have produced through their content by collaborating with them. These influencers have established their own follower network inside their own niche market.
You Likely Need This If
- You feel like your brand would reach its next level of growth if your product were endorsed, associated, or seen with influencers that your market cares about
- You want to build a brand that's successful, scalable, and profitable — while maximizing brand equity and staying power so you can become recognized as the leader of your market
- You want to leverage proven strategies and tactics that are working right now from the best in the industry instead of risking your time, money, and energy on something that "might" work
- You need help finding the most suitable influencers for your brand that will give you the highest ROI without costing an arm or leg
For more details, refer to event details here - https://www.rhadsme.com/influencer-marketing-masterclass#scrollTop=0