Description
Notice: Registration for IG seminars can now be easily done through our IG Academy platform, simply by signing up for a free demo account. Please take note that with effect from 01 May 2018 onwards, all seminar sign-ups can only be done from this IG Academy webpage.
Investors and traders often use the Daily chart for their trading decisions, including those for the longer term. Doing that is akin to sprinting in a marathon, which is inappropriate as longer term trading and shorter term trading have different needs. Investors and traders should adopt a multiple time frame approach when trading in markets as the longer term trends exist and may impact shorter term trends. These trends also interact with each other.
Join BC Low in this MasterClass seminar as he shares with participants about the Time Frame Approach, an original approach developed by the trainer for many years.
The Time Frame Approach will help provide investors and traders
A robust method to define a market's trend from short to long-term
A working definition of short, medium and long term for a market
A way to navigate contradictions between the short, medium and long term trends when they occur
---
Who's it for?
For those who have attended the previous Technical Analysis foundation seminars by BC Low or for the advanced traders.
---
Workshop key features:
Defining a Trend and its Phases

Defining the Short to Long Term

The larger time frames – Adjusting for time & price

4 Important Time Frame relationships for investing

Harnessing the Time Frames Approach for better investment outcomes
---
Trainer: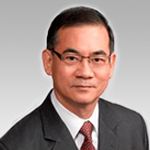 BC LOW – Chartist, Trader, Educator, Author

BC Low is a teacher-cum-practitioner in technical analysis since 1989. He is one of the earliest Chartered Market Technician (CMT) in Singapore. In September 2014, BC published an ebook in the US entitled "Integrating Technical Analysis for the investor". The ebook has been a Best Seller for the US publisher for 5 months since its launch.

BC Low has been active in Singapore Technical Analysts & Traders Society (STATS) since the 1990's and was its president from 2011 to 2013. In 2010 and 2012, BC published 2 articles on technical analysis in the leading US magazine Technical Analysis of Stocks & Commodities. BC has delivered many seminars to various financial institutions here and abroad. Currently, he is the president of TA Consultancy (www.taconsultancy.biz). BC was senior lecturer in School of Business, Singapore Polytechnic where he taught technical analysis for 20 years. Prior to that, BC was the technical analyst for Merill Lynch International Bank.
---
Terms and conditions
For full terms and conditions, please click here.
The views, opinions or recommendations of the presenters are solely their own and do not in any way reflect the views, opinions, endorsements or recommendations, of IG Asia Pte Ltd (Co. Reg. No. 20051002K) ("IG"). Information and material presented at the seminar is for educational purposes only and does not constitute any form of investment advice nor an offer or solicitation to invest in any financial instrument. Representations of past performance are in no way an indication of future performance and such representations have not been verified by IG. No representation or warranty is given as to the accuracy or completeness of the information or material presented. Investors should seek the services of an Independent Financial Adviser under a separate engagement when in doubt or if they require investment advice. No responsibility is accepted by IG for any loss or damage arising in any way (including due to negligence) from anyone acting or refraining from acting as a result of this information or material.