Description
Mastermind TAIPEI | July 20
Deep down, you have a bigger vision for your business—and yourself as an entrepreneur and woman of impact.
This is your special invitation to join entrepreneur, best-selling author, and certified high-performance coach: Cheryl Liew-Chng, with a small, intimate group of successful women to get in momentum to achieve your 2018 vision.
Your smart, bold choices, and hard work have paid off.
But when you get a moment to reconnect with your big vision, you see the potential for your profits and impact to be so much more.
You were meant to lead. But the realities of running a business, and juggling the offline demands of life have kept you at status quo for far too long.
Your calendar and time management systems need a serious reboot.
You want to leverage a team, but you're spinning your wheels when it comes to hiring, delegating, and leading others well.
Other people manage your money, and your black-and-white financial picture is a blur.
Those "tape-and-glue" systems you set up on a whim are now costing you time and money.
Join us on July 20 for the 2018 One day Mastermind Experience in Taipei, Taiwan.
Get ready to Redefine Your Strategy, Impact, and Lifestyle!
Event duration: 09:00~17:30
*Due to rush hour, we advise you to plan to arrive 10 minutes early.
Location: Shangri-La's Far Eastern Plaza Hotel, Taipei
201 Tun Hwa South Road, Section 2, Taipei, 10675, Taiwan
Ticket price: NT14,800 ($500 USD)
*LIMITED to 12 Persons; Lunch included; No tickets will be sold on the day.
Why do people pay big money to join Mastermind all over the world? Check out our Testimonials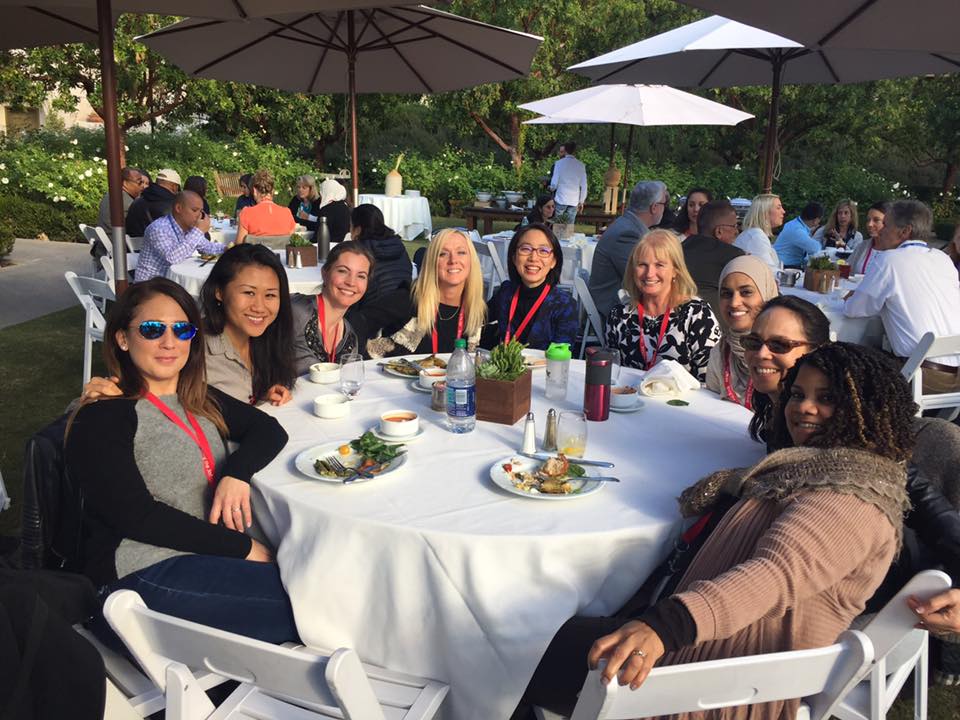 Event Program:
Part 1. Laser-focused coaching that respects your real-world schedule – I understand you only have so much time and energy to be away from the daily hustle. As soon as the day kicks off, we'll dive into a no-fluff agenda that zeroes in on critical, actionable areas of your business—strategy, profitability, scaling up, team, productivity, and leadership essentials.
Part 2. Opportunities to "Share, Compare & Connect" with Align entrepreneurs – Present your business challenges to the group, and receive insights, strategies, and tips for what works (and what pitfalls to avoid). You'll dive into exercises and group shares in a safe space, so everyone in the room can grow from the collective experience in this powerful environment.
Part 3. Case Studies of Real-World Business Solutions in Action – Prepare to be inspired and flooded with "aha"s! We'll dig into real systems breakdowns and crossroads faced by entrepreneurs like you, and how they were overcome in creative and strategic ways.
Meet Your Mastermind Host, Cheryl Liew-Chng
Cheryl Liew-Chng, is a working mother of 3 boys, is the CEO of LifeWorkz and the Creator of The 24-Hour Woman where she coaches business leaders and entrepreneurs to thrive in their work/business and live a vibrant life. As an international speaker, award winning coach and an international best selling author (The 24-Hour Woman: How high achieving, stressed women manage it all and STILL find happiness), she has worked more than with 5000 women globally over the last 7 years, helping them to build a successful thriving career/business they want without compromising their desired lifestyle. She has coached soloprenerus, startups and established businesses ranges from 6 figure to 7 figure in revenue.
As a Talent Innovation Strategist, she advises C-suite leaders on building contemporary, inclusive and agile work cultures so that their team is high performing in an ever-changing business environment. Cheryl is the leader for "business lifestyle" design for women. An entrepreneur for over a decade, Cheryl is said to have "x-ray vision" when it comes to helping successful businesswomen get from where they are, to where they want to be.
For nearly 10 years, Cheryl has been serving women as a professional certified high performance coach/consultant, skilled group leader, highly sought-after motivational speaker and thought leader. Her expertise as a coach, consultant, and strategist is highlighted by the success stories and results she generates for her clients. Leading by shining example, Cheryl integrates family and passionate work while teaching successful women how to do the same. Being recognized for her focus work in inspiring and empowering others, Inspiring Lives International awarding her the Global Sisterhood Award. Her goal is to build a global movement that inspires and empowers women to live a life most excellent - positively impacting their family, workplaces and society.
Connect with Cheryl on LinkedIn and The 24-Hour Woman.

Questions?
Our team is here for you. Email us at solutions@lifeworkz.asia and we will happily assist you.