Masters Of Success 2017 Johor Bahru featuring Master Kevin Foong (Fengshui...
Actions and Detail Panel
Masters Of Success 2017 Johor Bahru featuring Master Kevin Foong (Fengshui...
Sat 20 May 2017, 9:00 AM – 6:00 PM Malaysia Time Malaysia (Kuala Lumpur) Time
Description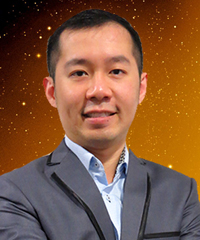 MASTER KEVIN FOONG
International Speaker and World's Leading Authority in Feng Shui

Master Kevin Foong is one of the most sought-after professional Feng Shui & Bazi consultant globally. He delivers keynote addresses on subject of Feng Shui and Entrepreneurship to more than 18 countries and speaks to more than one million people annually.

Kevin has been extensively featured in top news media, TV interviews & publications like: The Sunday Times, Business Times, Channel News Asia, South China Morning Post, AsiaOne, The Peak Magazine, The New Age Parents, The Epoch Times, Singapore Press Holding, The Women's Weekly, The Grassroots Club Magazine, The Top 40 Under Forty and is a key columnist on "Feng Shui" topic to many publications and media releases.

Here are just what you'll learn from Master Kevin:
How the year of Fire Rooster will play out for you in 2017 and how you can find and excel in your niche this year

Make the right decisions in your investments and career which will accelerate your profits and returns

Take advantage of your BaZi findings to excel in areas of your relationship, health and wealth
---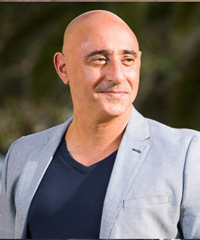 NICK PSAILA
Entrepreneur, Keynote Speaker, and Business Coach

He is known for transforming careers, businesses and lives through his work as a sought-after business coach and speaker. Nick vows to spread the UPology movement to business owners all over the world and help them see the unknown obstacles that are hindering their businesses from growing better and bigger.

Nick started his career as a Toolmaking Engineer where he achieved his Tradesman Certification and multiple awards as the top contender in his field. He then went onto work for IBM in charge of IBM Australia's entire freight distribution system for over 3 years. Nick has always had a passion and drive for business. With over twenty years of experience as an entrepreneur, his experience in working with an in his personal businesses is broad.

Ranging from highly successful multimillion dollar businesses in the automotive and construction industry, practitioner clinics and owning and operating one of Australia's premier Holistic Wellness Centres, where he worked with over 1200 clients.

Here are what you'll learn from Nick Psaila:
Learn the 3-Part "Health-Check" Formula to discover the 3 factors influencing your business growth

Customize your own business strategy based on your business marketing, peak potential and personal growth from the "Health Check" result analysis to improve your ROI within 6 months of application

Build your networking through an effective offline/offline platform system and increase the flow of potential clients and partners for your business expansion
---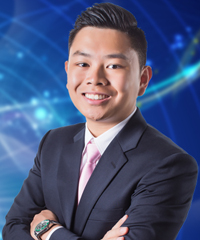 DESMOND ONG
Best Selling Author, Millionaire Trainer & Mentor

Desmond Ong is the bestselling author of the book, "Against All Odds", international speaker, millionaire trainer & mentor. Started his first online business at the age of 15, he has seen grown multiple online businesses to millions of dollars. He broke the million dollar mark at the age of 21 – and he immediately dropped out of college to pursue internet business full time.

Today, Desmond Ong is a well sought-after consultant for some of the biggest companies in the world. He has been invited to speak in organizations regarding the topics of digital marketing, information products, wealth building and entrepreneurship.

Desmond has been featured on multiple medias from The Sun, Business Insider, YouTube, Popular Bestsellers List, KLCC Book Fair and many more. Desmond's online publishing company, ChromaBit, has also been nominated as one of the top 5 vendors of the year in 2015.

Desmond is also a huge supporter of various foundations more particularly Water.org, a charity that Desmond has been actively helping and funding. Desmond's mission is to help 100 people to succeed with internet marketing every single year. He believes in transparency, learning and earning from the heart as well as pursuing passion to profit.

Here's a quick sneak peak of what you will learn from Desmond:

Recognize your strengths and weaknesses in the online market – use them to your advantage!

Simplify and manage your new digital business so that you only need an average of 1 hour a day to maintain it.

No idea on what business to start online? No problem! I'll even show how and where to find products that people are looking for!


---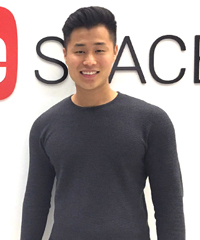 TIM HAN
CEO & Founder of SuccessInsider.TV Digital Sales & Marketing Expert

Tim Han is the CEO and Founder of SuccessInsider.TV who has build from scratch a $1,000,000 sales funnel leveraging on an online platform which is already a part of our everyday lives; YouTube.

With only 8 short years of experience, Tim is already a digital marketing expert that is sought after by some of the biggest events and businesses all over the world.

Growing his YouTube channel, Success Insider, from 6,000 subscribers to 56,000 in 3 days, Tim quickly learned the secrets of gaining attention on the internet.

After taking a quantum leap into digital marketing, it didn't take very long for him to monetise his genius – building a sales funnel that generated over $1,000,000 in revenue.

Today, he consults 7, 8, 9-figure business owners on how they can take their business to a whole new level.

And he's agreed to share his secrets on how to build a $1,000,000 sales funnel with you at our event.

Attendees should pay close attention when Tim reveals the secrets to creating a raving fan tribe online that he has discovered:

How to leverage on the world's largest video platform (YouTube) with over one billion users to build a sustainable sales funnel

Proven strategies to build an automated leads generation funnel which will consistently generate passive income

Creating viral videos to engage relevant and buying audiences and build a successful subscription channel within days

How to build your online business with little to no costs using just 45 mins a day even if you have little to no experience
---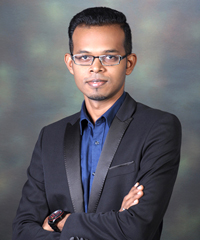 SENTHILL KUMAR
Renowned Trader, Co-Founder and Chief Trainer for The Income Mastery Program (IMP)

Senthil Kumar is the Co-Founder and Chief Trainer for The Income Mastery Program ( IMP ). He has since achieved financial freedom from investing and now spends most of his time maintaining his own investment portfolio which generates over 5 figures in monthly income. He is a true stock trader that walks the talk and now his main focus is to develop a full proprietary stock market e-learning platform to that will provide easy and low cost access to everyone from all walks of life on the internet.

Senthill has now more than 12 years of trading experience in relation to stocks and 8 years with stock options, futures & commodities. However, he now chooses to only specialize in trading stocks and options with the use of Technical Analysis.

Now Senthill is a well-known professional trader, investment manager, chief trainer and a public speaker as well. SK's has spent the last 5 years proving to others his ability to spot stocks or commodities just before its a bullish run has made him a well followed trader by his students and other fellow market traders As of now he is in the midst of a major breakthrough due to his background as an engineer he started developing a never seen before stock options trading screener that will analyst specific options that fulfills his trading strategy.

Senthill will be sharing insider tips and valuable advice that gives you the competitive edge in your investments like:
Learn how to select the right stocks and deal with market fluctuations in less than 15 mins

Reach your financial goals in just 3 years with an increased ROI of 30%-60% annually with a 99% chance of winning

Master the secrets of fixing bad trades and transform them into wins with a customized financial blueprint that works for you
Date and Time
Location
Grand Paragon Hotel
18, Jalan Harimau Bintang
Taman Century
Johor Bahru, Johor 80250
Malaysia