| | |
| --- | --- |
| Math Camp for P3 & P4: Higher Order Thinking with Heuristics | |
Event Details
TAKE NOTE In this Math Camp for P3 & P4, there are TWO different weeks we are conducting the programme. Ensure that you select the correct date for the programme you would like to register. See you soon! 
Date
6, 7, 8 June 2016 + 9 June - Complimentary Parent-Child Workshop 

13, 14, 15 June 2016 + 16 June - Complimentary Parent-Child Workshop
---
Problem-Solving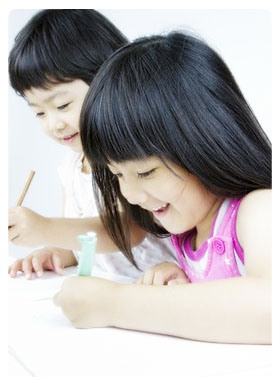 Mathematical problem solving is central to mathematics learning. It involves the acquisition and application of mathematics concepts and skills in a wide range of situations, including non-routine, open-ended and real-world problems.
One of the aims of mathematics education is to develop the mathematical thinking and problem solving skills and apply these skills to formulate and solve problems.
Problem solving can be made easier when children are mentally equipped with a ready set of thinking skills and heuristics.
The Essential Thinking Skills are:
Classifying – arranging pieces of information into meaningful groups

Comparing – making comparisons among groups or pieces of information

Sequencing – arranging information into a meaningful/logical order

Analysing parts and wholes – comparing, visualizing and synthesizing various bits of information and making sense of them as a whole

Identifying patterns and relationships

Induction – making generalizations using specific examples

Deduction – infer various specific examples from given generalizations

Spatial visualization – mentally manipulate ("logical imagination") an object/a problem without concrete materials

The heuristics are the tools which children use based on the plan that they have created from their thinking skills.

Listed below are the heuristics, categorized into 4 groups, that children can employ in helping them solve problems.
Primary Mathematics Syllabus ( click )
---
Steps for Problem-Solving
Knowing how to solve problems is an important skill and an essential part of our lives. George Polya, a mathematician, spent considerable effort on trying to characterize the methods that people use to solve problems, and to describe how problem-solving should be taught and learned.
Polya devised a general approach that one can take to solve a problem.
4 Steps for Problem-Solving
Step 1: UNDERSTAND the problem
Read the problem carefully to understand what is required in the problem.

Break up the problem into smaller sections and understand each section thoroughly before moving on to understand the next section.

Draw or write down the information given in the problem in a simpler form to help you understand better.
Step 2: PLAN what to do/Devise a plan
Choose a heuristic to use to solve the proble
Step 3: DO it/Carry out the plan
Use computational skills, geometrical skills and logical reasoning to carry out your plan to solve the problem.
Step 4: CHECK the Solution/Review
Check the reasonableness of your solution

Improve on the method used

Seek alternative solutions

Extend the method to other problems
In short, the 4-steps for problem-solving is :
---
For Parents: Helping your Child with Math Questions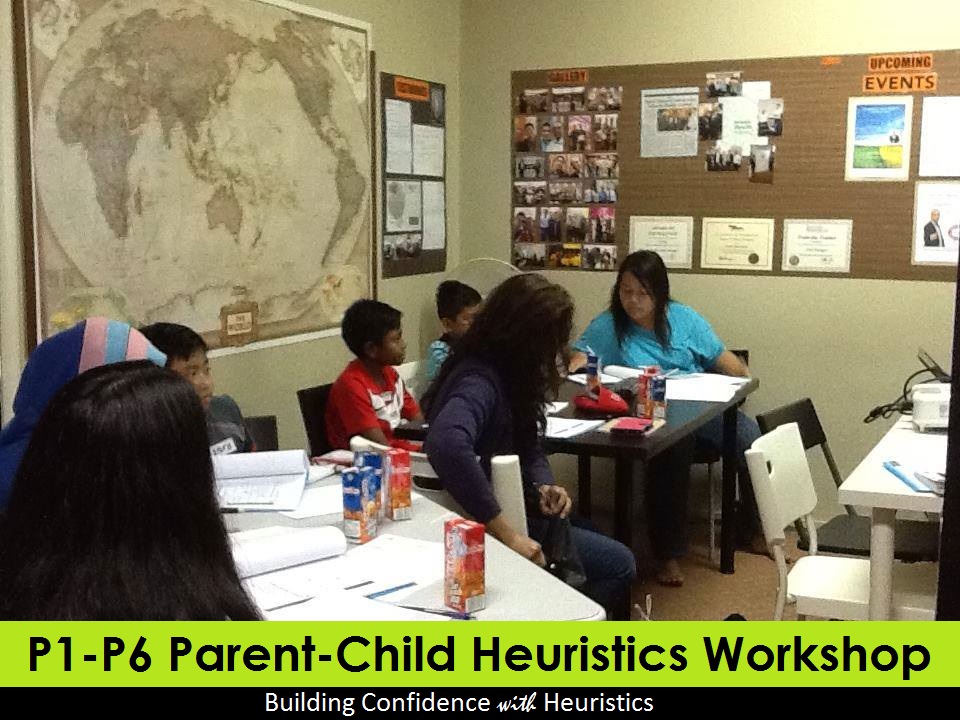 Solving Word Problems
Go through the steps for problem solving together.
Step 1: UNDERSTAND the problem
Help your child understand the problem by getting him to read aloud one sentence at a time. Ask your child to explain his understanding of the sentence read in his own words. Once your child understands the sentence, move on to the next sentence.
Step 2: PLAN what to do
After understanding the problem, prompt your child to think of how to solve the problem. Give your child time to explore different methods to solving the problem. Encourage him to talk about what he is thinking. Challenge your child to find alternative ways to solving the problem.
Ask leading questions such as...
"What should you do next?"

"Will your method work?"
Step 3: DO it
Advise your child to write proper mathematical sentences to show the process of solving the problem. Develop the habit of showing all working clearly as method marks will be awarded in the examinations.
Your child should read the question again and answer according to what is asked for. Reading the question and writing the final answer statement is a checking mechanism to ensure the correct answer is given. (eg. Giving the answer in the unit required)
Step 4: CHECK the solution
Ask your child to check his answer. Ask leading questions such as...
"How did you get this answer?"

"Is your answer reasonable?"

"How do you know that your answer is correct?"

"Did you use another method to check if your answer is correct?"
Going through the steps for problem solving, will help your child to become an independent thinker and problem solver.
---
contact us:
t: (65) 6291 0656, (65) 9457 5811, f: (65) 6491 5960
MathsExCEL.com | MathsExCEL - Making Math Easy | ask@MathsExCEL.com
Do you have questions about Math Camp for P3 & P4: Higher Order Thinking with Heuristics?
Contact Smart Excel
When & Where

MathsExCEL Educational Centre
734 North Bridge Road
#02-02
Singapore 198702
Singapore

Organiser
-------------------------------------------------------
An education centre specializing in Singapore Math model drawings using the clear and simple conceptual approach for primary school (P1 - P6) students. 

We offer classes from Pre-School, Primary & Secondary.
-------------------------------------------------------
OUR SERVICES
SMART Tots - English & Math (K1 & K2) 
SMART Math (Pri & Sec)
SMART Science (P3 - P6)
SMART Science - Phy & Chem (Sec)
SMART English Creative Writing (P1 & P2)
Model Drawing for Parents (Termly)
Enrichments Programme
Tutor's Programme
-------------------------------------------------------
9457 5811 
ask@SmartExcel.sg