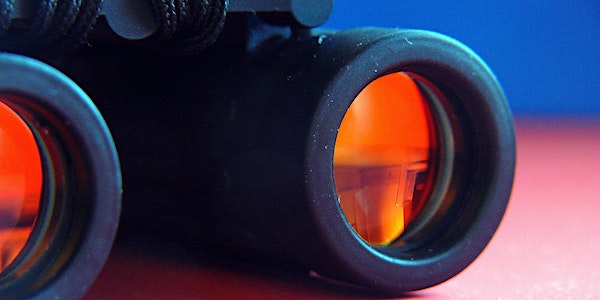 MBSR Webinar: All About Mindfulness-Based Stress Reduction
A complimentary crash course on what you will learn in the classic Mindfulness-Based Stress Reduction (MBSR) Program
About this event
▶ What is mindfulness and why is everyone talking about it?
▶ How does the Mindfulness-Based Stress Reduction Program turn you into a calmer and more peaceful person?
▶ How does a research-supported 8-week mindfulness program help you cope better with stress and reactivity?
​▶ Why should you learn the lifelong skills of mindfulness to improve your mind, body, and way of life?
------
WHAT YOU WILL LEARN IN 1.5 HOURS:
✐ Background, development, and applications of mindfulness
✐ Research outcomes of mindfulness studies
✐ Misconceptions about mindfulness
✐ The benefits of mindfulness to our mind and body
✐ The essence of the 8-Week MBSR approach
✐ Preview of mindfulness practices taught in the MBSR program
☎ Ask any questions about mindfulness or MBSR
★ Attend and receive a Commitment Discount* for the upcoming online MBSR Program
*Details to be given at the end of the webinar
------
About the MBSR Teacher:
​​Erin Lee is Founder and Mindfulness Coach of Mindful Moments Singapore. She is a mindfulness practitioner and advocate of mindfulness as a way of life. It is her personal vision to help more and more people learn mindfulness skills and incorporate mindfulness practice into their daily lives to improve their well-being.
Erin is a Certified Mindfulness-Based Stress Reduction (MBSR) Teacher as recognized by the Mindfulness-Based Professional Training Institute at the University of California San Diego (UCSD) Center for Mindfulness. Erin has completed the UCSD School of Medicine's Mindfulness-Based Stress Reduction Teacher Training Intensive as well as Advanced Teacher Training Intensive for MBSR and MBCT Teachers in California. Erin is trained to teach the .b mindfulness program to teenagers and young adults as recognized by the Mindfulness in Schools Project. Erin holds a Master of Science in Studies in Mindfulness with the University of Aberdeen, UK. She is a Professional Certified Stress Management Consultant as recognized by the Institute of Motivational Living.
------