Actions and Detail Panel
ME, INC: Free Your Inner Entrepreneur by Tapping Your Core Strengths
Thu, May 4, 2017, 7:00 PM – 9:00 PM Singapore Standard Time Singapore Time
Event Information
Location
TBC
Central/CBD location, Singapore
Singapore
Description
Entrepreneurship is often described as a pathway to 'living your dreams' - but what are those dreams to begin with? Do you want a shot at a billion-dollar exit? Do you seek passive income and time freedom - or perhaps even location independence? Is it even a good idea to quit your job if you still have some lingering doubts? The most effortless - and fulfilling - way to even begin your entrepreneurial discovery journey is to fully harness your own aptitudes and core strengths, and build a plan around them. Join us to find out how!


**3 -COURSE DINNER INCLUDED IN TICKET PRICE**
---
PART 1: AUTHENTICITY WINS: DON'T FOLLOW THE CROWD
▶ How to break out of your comfort zone and into your gift zone - and hone your gift sets into skill sets
▶ Why you shouldn't follow the crowd: knowing your risk appetite and not burning your bridges too early on
▶ How to leverage your authenticity and influence to propel you forward in the right direction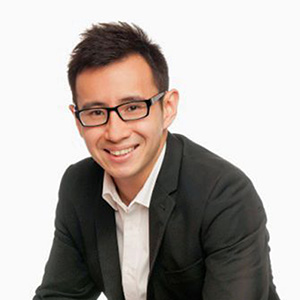 COEN TAN, International Motivational Speaker and Trainer, Ministry of Influence
Coen is an award-winning speaker, high-impact trainer and coach specializing in the area of presentation and communication skills. Over the past 10 years, Coen has spoken to, trained and coached over 40,000 individuals and professionals to communicate with confidence so that they can succeed effortlessly in career and in life. Coen holds an Advanced Certificate in Training and Assessment (ACTA) from the Workforce Development Agency of Singapore (WDA), a certified Enneagram Trainer and Coach, and an accredited MBTI Personality Profiling Practitioner.
---
PART 2: HOW TO BUILD A BUSINESS AROUND YOUR STRENGTHS
▶ Why it is important to align your business plans with your personal strengths - and how you can ensure that your journey is less of a slog
▶ How to know what style of entrepreneurship suits you best - and how your actions at the beginning will have a huge impact on your reality later on in your journey
▶ Practical steps you can take to validate your ideas and break out of the 'sandbox' - and generate revenue quickly, with minimal setup costs



BENJAMIN LEE, Serial Entrepreneur
Ben is a veteran serial entrepreneur who has founded 8 companies in the past 12 years – two of which were acquired. He has also been an early-stage investor or board member of 4 other startups. He has raised more than $15 million in investment funding for both his own companies and others. A sought-after speaker and panelist on entrepreneurship-related topics, he has conducted more than 100 seminars and workshops in conjunction with INSEAD, SMU, NTU, NUS, Columbia, LSE, LBS and others, and has advised multinationals as well as government entities on investment strategy. He is currently an Advisor to Unicorn Factory.
Date and Time
Location
TBC
Central/CBD location, Singapore
Singapore