Medical Device Regulations - part of the OIC Healthcare workshop series
Description
As part of the Open Innovation Challenge in Healthcare workshop series, ETPL, NHG, SPRING and BCS are inviting you to participate in our "Medical Device Regulations" workshop, where we will discuss regulatory requirements for medical devices and how you can develop an effective regulatory strategy.
SEATS ARE LIMITED FOR THIS FREE COURSE. Please only sign-up when you are ready to commit to starting your search for the perfect product and service innovation opportunity! More seats will open up closer to event date, so please do sign up for the waitlist should you be interested to attend.
WORKSHOP SYNOPSIS
As the global regulatory environment becomes increasingly complex, companies can no longer rely on assumptions or duplicating previously successful strategies. Instead, they should develop and document a customized regulatory strategy that takes into account short and long-term corporate objectives, the current and projected regulatory environment during the course of product development and the needs of multiple stakeholders.
This workshop section provides the basic description of global regulatory strategy for medical devices and gives an overview of the relationship between regulatory strategy and product development.
A briefing for developing successful global strategies for medical devices, regulatory classifications, elements of regulatory strategy, selection of development and product approval pathways is included in this workshop.
An interactive Q&A section is included.

ABOUT THE SPEAKER
John Baby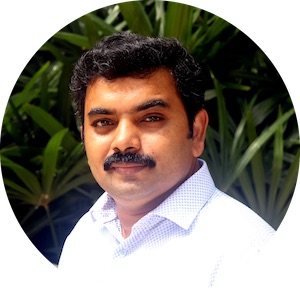 John Baby is a successful entrepreneur, lecturer, adviser and experienced management consultant with more than 16 years experience in Medical Device Industry.
He has been part of many medical device compoanies and have sucessfuly guided a number of medical device product development and regulatory projects; and got many product regulatory approvals from all major regulated authroties including US FDA, European CE, Singapore HSA, China CFDA etc.
He is a medical device expert and also currently a group member of WG3-Software and Medical Device - AHWP, Asian Harmonisation Working Party. He is also part of advisory boards in technology and life-science companies, and guest lecturer in universities for medical technology and process related subjects.
He hold a Masters Degree in Computer Science.