Description
SHARING . NETWORKING . FOOD
One of its kind business networking and sharing session.
Learn about the next wave of full service medical tourism agency, which focuses on helping patients to receive treatments, wellness and well being programmes mainly in Singapore, Thailand and Morocco.
Learn how premium medical tourism agency, like Premium International Care (PIC) which offers its clients the best and personalised VIP services. To ensure the highest levels of customer services, PIC contract with premiere medical facilities and service providers.
At PIC, we seek strategic alliances and affinity relationships with a select group of upscale personalities in the GCC and Asia Pacific regions as well.
We WANT to WORK with YOU!
To explore the next big wave of medical tourism business. Lets leverage on each other expertises to extend this unique and yet premium service to your valuable network.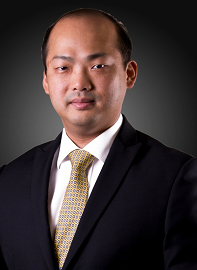 *We have specially invited one of Singapore's well known oncology doctors.
Dr Lim Hwee Yong will share with you information on oncology in Singapore and how cancer can be treated in 2017 for better survival rate.
Dr. Lim Hwee Yong is a specialist medical oncologist with Novena Cancer Centre. He was previously consultant medical oncologist with National Cancer Centre Singapore, visiting consultant medical oncologist to Changi General Hospital and President of Singapore Society of Oncology. Dr. Lim received his medical degree from University College Dublin, National University of Ireland, whereby he won the prestigious Ambrose Birmingham Medal in Anatomy and various university scholarship programmes. He did his postgraduate training in Internal Medicine at the University of Hawaii and Hematology and Medical Oncology training at Huntsman Cancer Institute, University of Utah. Dr. Lim holds the American Board Certification for Internal Medicine, Hematology and Medical Oncology.
Dr. Lim was the President of the Singapore Society of Oncology from 2012 to 2013. He is a founding member of the Singapore Hepatopancreatobiliary Association. Dr. Lim is also a member of American Society of Clinical Oncologist, American Society of Hematology, American Medical Association, American College of Physicians, European Society of Medical Oncologist, European Neuroendocrine Tumours Society and Singapore Medical Association.
Professional Positions and Memberships
Director and Senior Consultant Medical Oncologist, Novena Cancer Centre, Singapore
Current Visiting Consultant Medical Oncologist, National Cancer Centre
Medical Oncologist at National Cancer Centre, March 2010 to April 2013
Past Visiting Oncologist, Changi General Hospital, Singapore
Hematology & Oncology Fellow at Huntsman Cancer Institute at University of Utah, July 2006 to August 2009
President, Singapore Society of Oncologist, 2012 to 2013
Founding Member, Singapore Hepatopancreatobiliary Association
Member, Medical Oncology Residency Advisory Board
Member, American College of Physicians
Member, American Society for Medical Oncology
Member, American Society of Hematology
Member, American Medical Association
Member, UCD Business Alumni
Member, University College of Dublin Alumni
Lecturer, Yong Loo Lin School of Medicine, National University of Singapore and Duke-National University of Singapore
Lecturer, Courses for Oncology and Palliative Care Nurses
Past Chairman, Blood Transfusion Committee
Member, Clinical Trials Steering Committee, National Cancer Centre, Singapore
Member, European Society of Medical Oncologist

​