Description
About The Event
The MedTech SME Workshop 2017, organised by the Asia Pacific Medical Technology Association (APACMed), features an information-packed program tailored to the needs of medical device and IVD start-ups, digital health ventures, mid-sized MedTech R&D and manufacturing businesses, as well as research institutes, investors and service providers.
Participants of the MedTech SME Workshop 2017 will be provided practical, hands-on guidance and deep insights into the challenges and opportunities in the medical technology industry.
Join our MedTech SME Workshop 2017 and you are entitled 50% off regular rates for Asia Pacific MedTech Forum!*
2017 Programme: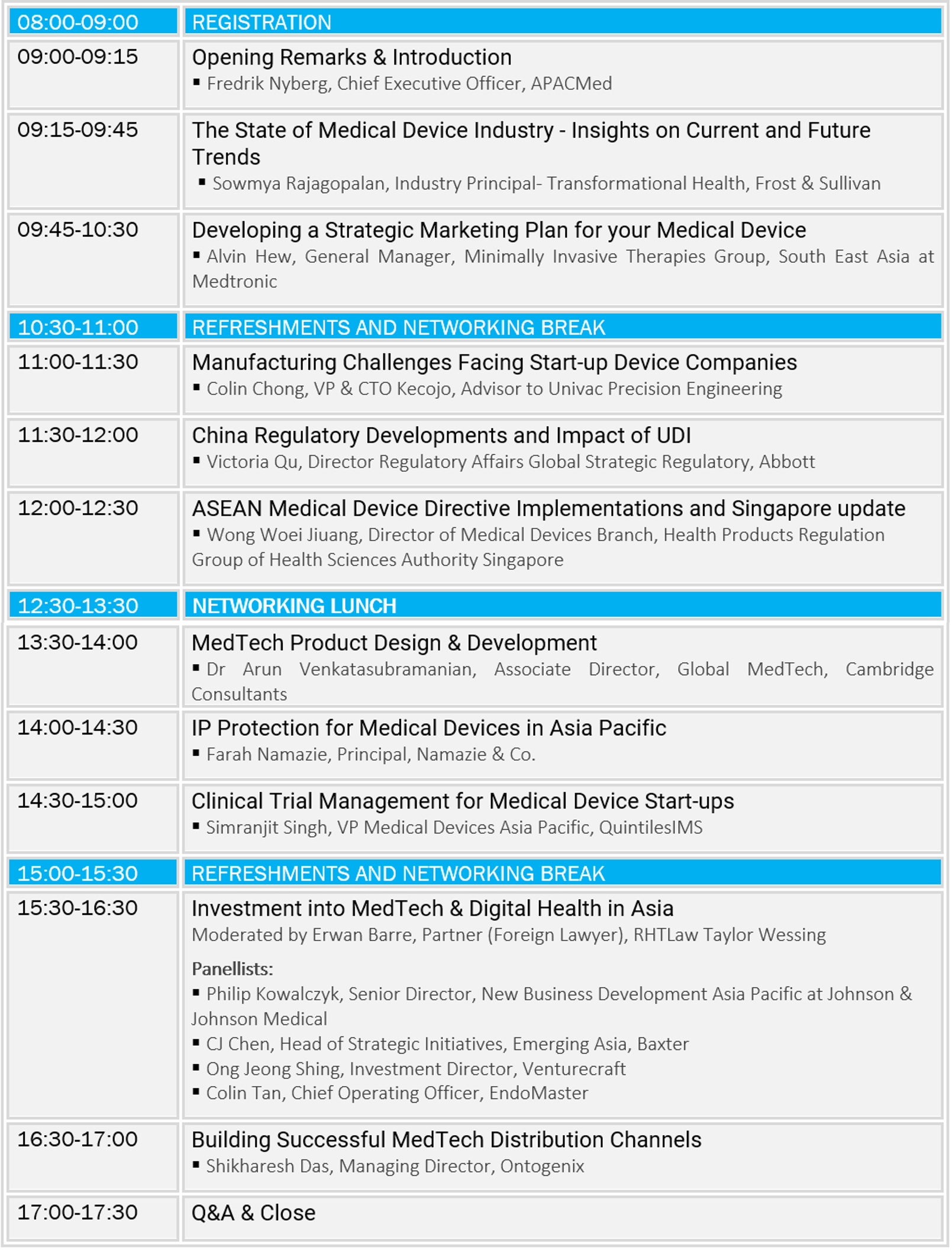 Speakers
Click here to view speakers' biography.
Who Should Attend

What It Includes
Registration fee for the event covers:
Morning and afternoon coffee / tea break
Lunch


*Only applicable to registration during the workshop on 7 September 2017. To find out more about the Asia Pacific MedTech Forum 2017: medtechforum.asia
For any enquiries, please contact:
APACMed Secretariat
Tel: +65 6816 3180
Email: events@apacmed.org