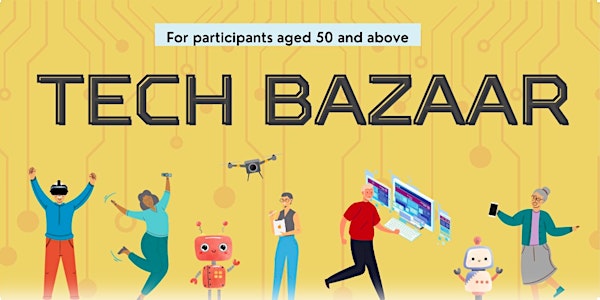 Meet PARO The Therapeutic Robot | TOYL x Tech Bazaar
Location
Bedok Public Library (Programme Room Level 3)
11 Bedok North Street 1, Heartbeat@Bedok
#03-04
Singapore, 469662
Singapore
Get to know more about therapeutic robots like PARO!
About this event
About the Programme
Do you know that interactive social robots can be used at hospitals or aged care facilities to promote the well-being of patients and clients? Where the presence of real-life animals can pose difficulties at these facilities, robots such as PARO serve as a beneficial alternative and have become important therapeutic tools. At this session, get to know PARO and how technologies such as therapeutic robots can be used to improve the quality of life.
About idsMed Group:
idsMED Group is one of the largest integrated solutions providers of medical equipment, supplies and services in Asia. It has an extensive distribution network covering various healthcare institutions including government and private hospitals, day surgery centers, specialist and primary care clinics, laboratories and nursing homes.
This talk is suitable for participants aged 50 and above.
About Tech Bazaar
Tech Bazaar is an initiative organised by the National Library Board to encourage seniors to experience and discover some of the newest and emerging technologies.With showcases, talks and workshops, participants can find out about topics such as virtual reality, robots and artificial intelligence, as well as meet the experts behind these technologies. This event will be taking place from 21 – 29 May 2022.
Please note the following:
All participants are required to register for a ticket. Each ticket admits 1 person only. Please present your ticket when you enter the library and the event venue. 
Arrive 10 mins before the session commences. Seats of late attendees may be given to those in the waitlist.
Please take note of the current prevailing safe management measures and keep your mask on at all times. 
NLB reserves the right to deny entry to participants who do not abide by the ground rules. 
Photographs and videos will be taken during the session and images captured may be used for publicity purposes.