சோ. தர்மனுடன் ஒரு சந்திப்பு / Meet the author – Cho Dharman | Read! Fest
சோ. தர்மனுடன் ஒரு சந்திப்பு / Meet the author – Cho Dharman
About this event
சோ. தர்மனுடன் ஒரு சந்திப்பு 
Meet the author – Cho Dharman  
11 July 2021, Sunday
6pm to 8pm
Zoom
Synopsis
சோ. தர்மனின் நூல்கள், எழுத்து அனுபவங்கள் பற்றிய சுவாரசியமான தகவல்கள் பகிர்ந்துகொள்ளப்படுவதோடு, அவரோடு உரையாடும் வாய்ப்பும் கிடைக்கும்.
Meet our featured Author, Cho Dharman. He will share about his books. He will also share about his writing experience. You will discover interesting anecdotes about him. 
About the Speakers
 சோ. தர்மன் / Cho. Dharman
1980களிலிருந்து எழுதி வரும் சோ.தர்மனின் பூர்வீகம் கோவில்பட்டி அருகில் உள்ள உருளைக்குடி. கி. ராஜநாராயணனின் எழுத்துகளால் ஈர்க்கப்பட்டு எழுத்தாளராகப் பரிணமித்தவர்களில் ஒருவர். கரிசல் மண் சார்ந்த வேளாண் மக்களின் வாழ்க்கையைப் பதிவு செய்யும் படைப்பாளிகளில் முக்கியமானவர். இதுவரை 5 நாவல்களையும், 7 சிறுகதைத் தொகுப்புகளையும் வெளியிட்டுள்ளார்.  16 விருதுகளை வென்றிருக்கிறார்.  2019இல் சூல் நாவலுக்கு சாகித்ய அகாதெமி விருது வழங்கப்பட்டது. அவருடைய சிறுகதைகள் தமிழ் நாட்டில் உல்ல சில  கல்லூரிகளிலும், பல்கலைக்கழகங்களிலும் பாடத்திட்டங்களில் சேர்க்கப்பட்டன. நாட்டுப்புறவியல், சுற்றுபுறச்சூழல், பறவைகள், பழங்குடி மக்களின் கலாசாரம், விவசாயிகளின் வாழ்க்கை போன்ற விஷயங்களில் ஆய்வு செய்வதில் அவருக்கு நாட்டம் அதிகம். சோ.தர்மன் வாசிப்பு விழா 2021னின் சிறப்பு எழுத்தாளர்களுள் ஒருவர்.       
Cho. Dharman was born in Urulaikudi. Sahitya Akademi winner, Ki. Rajanarayanan helped him in his early writings and is his guru who guided him in the literary career. To date he has written 7 short stories and 5 novels. He has received 16 awards including the Sahitya Akademi Award in 2019 for his novel, Sool. He received his first award, the Ilakkiya Chinthanai award in 1992. Many of his Short stories are included in the curriculum of B.A and M.A Tamil courses in some of the Colleges and Universities in Tamil Nadu. Many students were awarded MPhil and PhD by doing research on his novels and short stories. His selected short stories were also included in the Tamil curriculum for Class XI in Tamil Nadu, State board syllabus and Class X in Kerala State board syllabus. His other interests are Folklore research, Environmentalist, Research on Birds and Culture of Tribal people and life of farmers. Cho. Dharman is one of the featured writers in Read Fest 2021.
Moderator
Rama Suresh
Rama Suresh, is a voracious reader, writer, and a speaker. Her interest in Tamil literature helped her clinch second prize in Golden Point Award 2015 and she also bagged the top prize in Golden Point 2017. Her debut publication, "Woodlands Street 81", won the Ka. See. Sivakumar Award in Tamil Nadu in 2018. Rama is also the coordinator of "Maya Literary Circle".
This programme is based on Cho Dharman's Sool, a Read! Fest featured title. Borrow the title at https://go.gov.sg/nlb-sool.
For the full listing of Read! Fest programmes, visit go.gov.sg/readfest21
About Read! Fest 2021
Read! Fest 2021 invites you on a forward-looking journey of self-discovery. With the theme of Reboot, take a moment to re-examine and refresh your lenses on day-to-day aspects that shape our lives.
Anchored by 12 key books and topics, Read! Fest will host over 60 programmes – from talks by world-renowned authors to workshops and experiences – each curated to immerse you in a world of thoughtful ideas for our time.
From myths and minimalism to work and womanhood, stretch out to explore new worlds and perspectives. Where will you find yourself?
For more info, visit go.gov.sg/nrm-readfest21.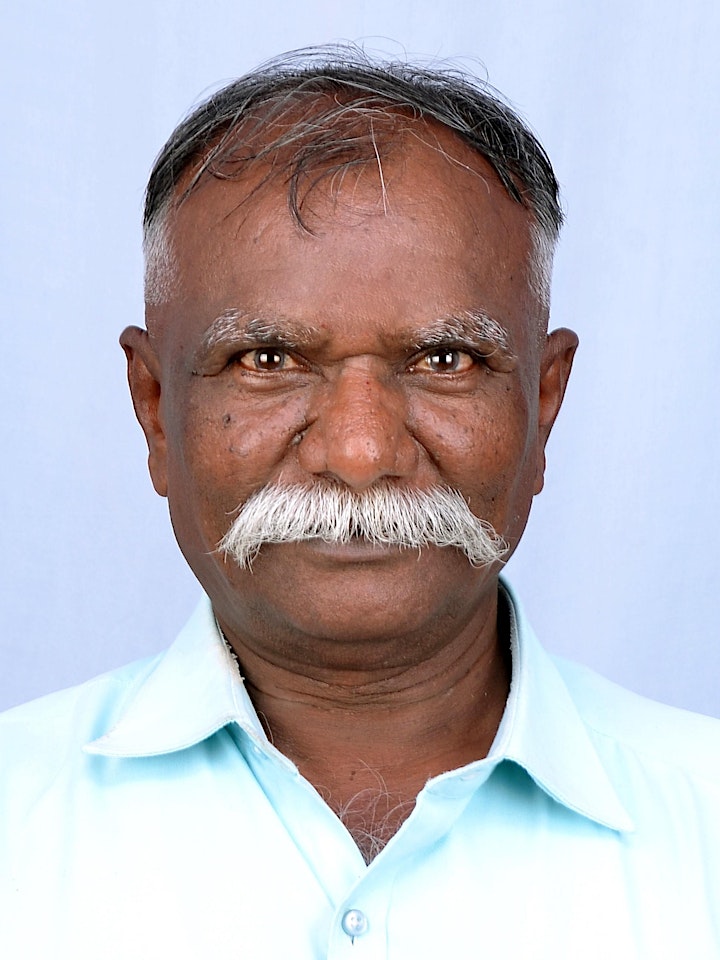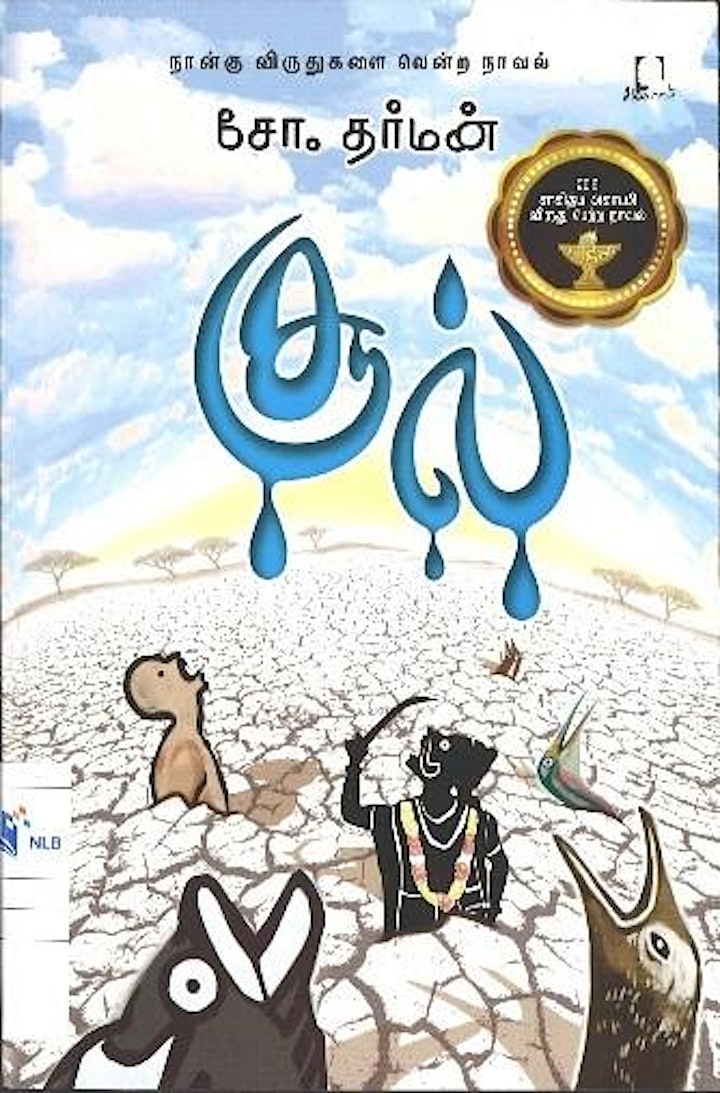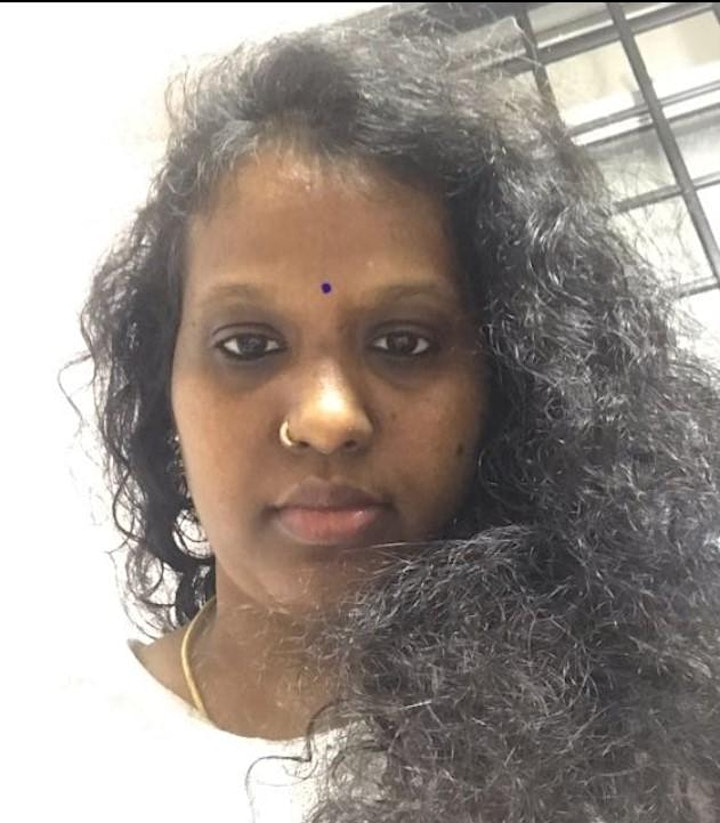 Online Programme/Event Administrative Information
This programme is conducted entirely online. You may access Zoom via the app or using a web browser
Please ensure that you enter a valid email address as you will receive an email with the link to the online programme/event near the day of the programme/event
The link of the programme should not be shared with others
Do ensure you have a strong internet connection. Using your mobile data is not recommended
The National Library Board, Singapore (NLB) reserves the right in its absolute discretion to disqualify or refuse admission to any registrant without any reason and notice
Organiser of சோ. தர்மனுடன் ஒரு சந்திப்பு / Meet the author – Cho Dharman | Read! Fest
The National Library Board (NLB) manages a network of 27 public libraries, the National Library and the National Archives of Singapore. NLB promotes reading, learning and information literacy by providing a trusted, accessible and globally-connected library and information service through the National Library and a comprehensive network of Public Libraries.