Location
Draper Startup House for Entrepreneurs
39 Ann Siang Road
Singapore, 069716
Singapore
This is the first MFH for the year - Fundraising beyond Seed Stage: Equity vs Venture debt vs Token. Join us to learn, network and give back
About this event
From Mentor For Hope 2020, to Makan For Hope 2021… We are pleased to share that we are back with our third instalment of MFH! Meet-up For Hope 2022 seeks to bring the startup community together to meet-up, do good, and pay it forward.
You can expect:
1. A 30-min Panel Interview on "Fundraising beyond Seed stage: Equity and Venture Debt", with Jessica Koh, associate director at Vertex Ventures SEA, and Ben Cheah, partner at Innoven Capital are the speakers. They will be sharing on topics such as:
What's the difference between fundraising via equity versus venture debt? In which scenario do you use equity or debt?
We see market corrections in public equities creating much market anxiety? Will the same trickle down to private markets? How can startups weather such potential eventuality when fundraising in current climate?
2. A 15-min Ask Me Anything (AMA) on "Fundraising with Tokens and/or Equity", with Kelly Choo, partner at True Global Ventures, who will be answering these questions and more:
For a blockchain based startup, is fundraising using a token the only route? When do you raise via token and when should you raise via equity? What are the pros and cons of each option?
3. "Clubhouse IRL" (Open Mic) Session for attendees to pitch to renowned investors, VCs, institutions, and incubators/accelerators, moderated by Annabelle Lim
4. To Network within the startup community, across all levels of experience and age
5. Donate to a charitable cause, where ticket sales after expenses will be donated (We have selected the charity partner and will be announcing soon.
Donation Target: $1,500
For this event, we are supporting the Rare Disease Fund.
*From 25th April to 24th June 2022, Vertex Holdings will match every dollar of donation, up to S$655,000.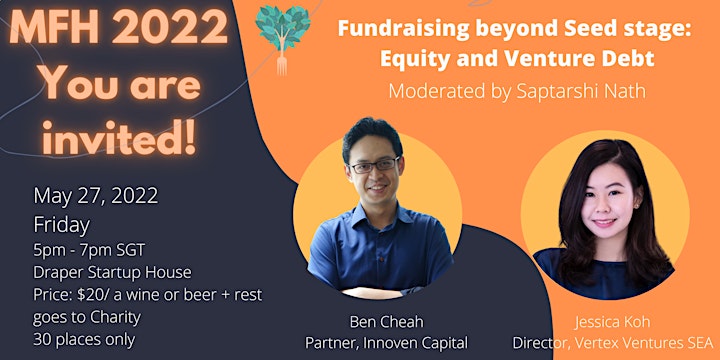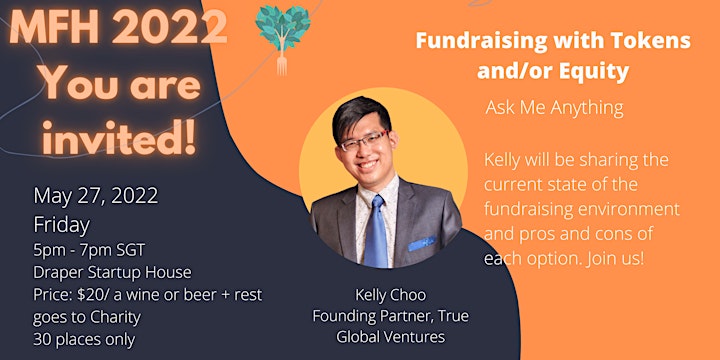 Timing: 27 May 2022, Friday, 5PM - 7PM SGT
Venue and Sponsor: Draper Startup House, Singapore
Price: minimally $20 for a glass of wine or beer
Only 30 slots available -- While slots last, hurry register now to secure your slots!
Seat is confirmed only after donation is made (more instructions will be sent to you after checking out the ticket).
Stay tuned for future events on Mental Wellness, Food Tech, and more. For more information, and to subscribe the newsletter, please visit: https://www.makanforhope.org
Reach out to us at marketing@asiastartupnetwork.com.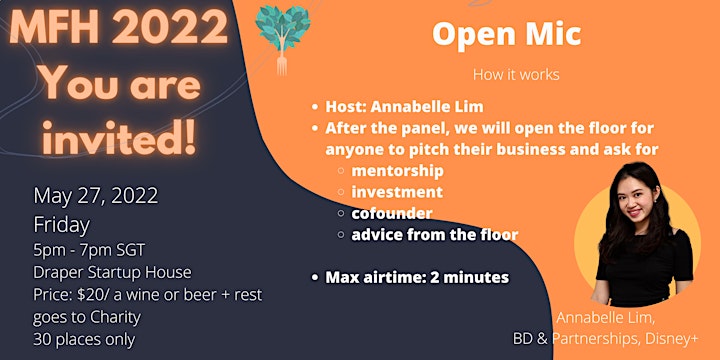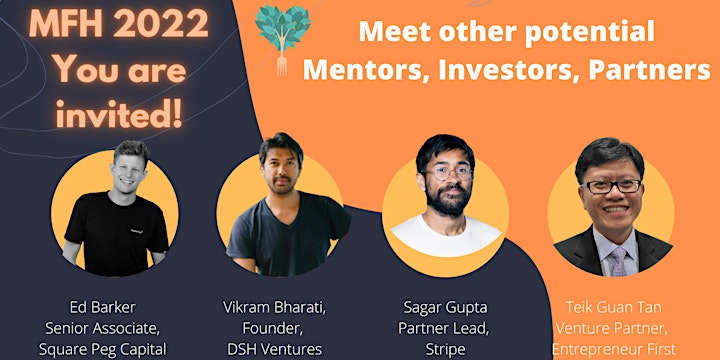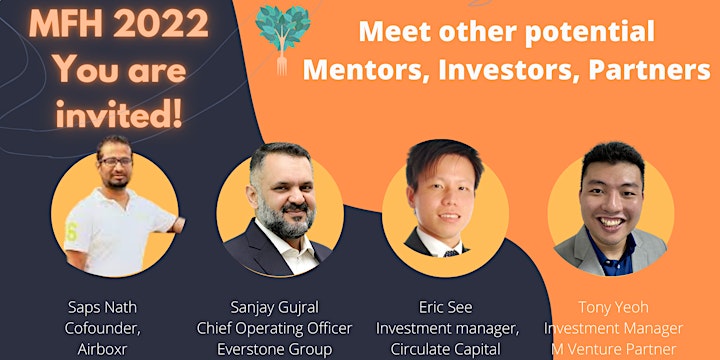 About the Rare Disease Fund:
The Rare Disease Fund (RDF) seeks to provide long-term financial support for patients who require high cost medicines - where treatment is available. The RDF is managed by KKH Health Fund (part of SingHealth Fund).
A voluntary RDF Committee has been set up to exercise stewardship over the Fund, approve medicines eligible for RDF support in consultation with clinical experts, and assess patient applications for financial support under RDF.
For more information, please visit https://www.kkh.com.sg/rarediseasefund.
Rare diseases affect fewer than 1 in 2,000 patients, and can be life-threatening without treatment. But where treatment is available, lifespan, and quality of life can be greatly improved.
But such medications can be very expensive - they can cost between tens of thousands to a few hundred thousand dollars annually for a patient, and patients typically require these medications for life. This places a heavy financial burden on the patients and their families, forcing some to almost have to decide between life and death.
You can be a part of this life-saving cause. Help ease the worries of these patients by making a gift to the Rare Disease Fund (RDF).
In support of the RDF and appreciation towards your generous donation, Vertex Holdings will match every dollar of donation, up to $655,000 in total, boosting the impact of your donation. All donations raised through this campaign will go towards the endowed component of the RDF.
Thank you for giving Rare Disease patients Hope for a Lifetime!
Donate at https://www.giving.sg/rare-disease-fund/vertexgift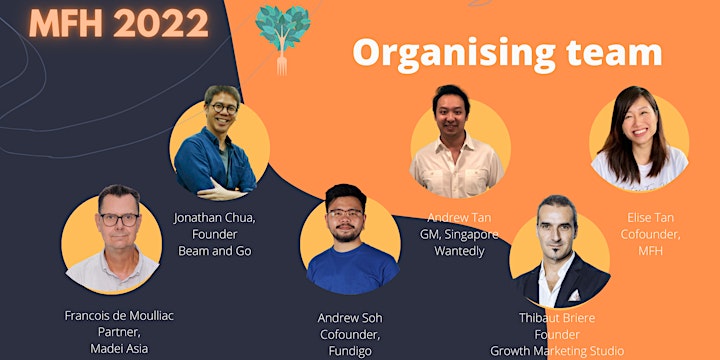 More about Asia Startup Network (ASN):
ASN's mission is to help promising companies to leapfrog and realise their potential on the global stage. Mentor for Hope (2020) and Makan for Hope (2021) initiatives are non-profit initiatives of ASN. Visit www.makanforhope.org for more information.
Makan for Hope Festival (2021):
Co-founded by Elise Tan and Andrew Tan, and in tandem with Fei Yue's 30th anniversary, Makan For Hope Festival was a month-long festival of 30 virtual Makan For Hope sessions which raised > S$121,000 and impacted the lives of >1,500 like-minded change makers, entrepreneurs and aspirants across the SE Asia startup and tech ecosystem.
Each session saw 10 Participants hosted by a Host, together with a Shepherd moderating it. Each attendee of the session donated $100 (Early Bird) or $150 (Normal) for a time of networking and learning together. Hosts each donated $1000 - $3000 for their session as well.
Mentor for Hope (2020):
Co-founded by Elise Tan and Janet Neo in 2020, Mentor for Hope is a startup mentoring and charity fundraising campaign supported by over 250 VC investors, family offices, ecosystem partners, tech industry leaders (e.g. Google, Facebook, AWS), Temasek Foundation. More than 200 tech entrepreneurs benefited from a cumulation of 520 hours of mentorship
It raised over S$43,000 for Beyond Social Services and Willing Hearts Soup Kitchen, providing more than 20,000 lunch meals to persons in need, and helped more than 20 families affected by COVID-19 Pandemic for three months.
Visit www.makanforhope.org for more information.