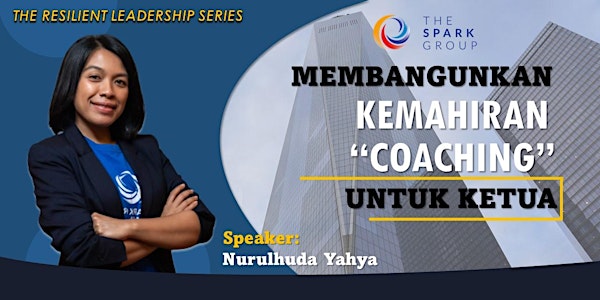 Membangunkan Kemahiran "Coaching" Untuk Ketua
Pembincangan Bagaimana Membangunkan Kemahiran "Coaching" kepada Ketua
When and where
Location
The Spark Group (Asia) HQ 9 Jalan Riong Bangsar, Federal Territory of Kuala Lumpur 59100 Malaysia
About this event
The Resilient Leadership Series - Enabling the Coaching Skills In Leaders
Why is it important to Learn How to Coach?
When you (owner, leader) develop a Coaching Culture, your employees will develop it too...
Your organization (and you) will start to recognize abilities in people, and possess systematic approach on growing them (not trial & error).
You will experience a more open & driven energy in your team. Done well, your team will be building your business harder than you!
You will experience that proactivity and "extra-mile" in your employees; where they care if you and your business grow or not…
Your managers & employees will experience more personal growth than they have ever had!
This workshop is suitable for
CEOs, Business Owners, Entrepreneurs
C-suite leaders, People in leadership positions in the company (with at least 1-2 employees to lead)
Businesses in service, professional-based, retail, franchisor teams, and manufacturing
Coaching is not just a full-time position for professionals anymore, but a MUST-HAVE SKILL for all leaders, business owners, and entrepreneurs. Here's Why~
Coaching is a skill that empowers employees to perform beyond just DOING
Coaching creates growth that is driven by a whole team, not just a handful of performers
Coaching is a LEADERSHIP skill. Beyond management skills, growing leaders requires coaching skills. When you (CEO, owners) are working too hard, you need to start creating leaders
Coaching requires you to UNDERSTAND PEOPLE, beyond their ability to understand themselves. That's what ALL great leaders are, they understand their people's strengths & struggles
What Will You Get Out of This Workshop? The HIGHLIGHTS are
Formula of Change…
Major Boo-Boos Leaders make in "leading" their team (without learning to Coach)...
What Coaching your Team IS, and IS NOT (understanding the difference will save you a high employee turnover)...
Discover How to Develop People based on STRENGTHS, not Weaknesses.
Get Tools & Resources to Simplify and INCREASE Employee Engagement through Coaching Them!
Why This Workshop is Not to be Missed!
This is the EDGE all businesses have been waiting for (some may not even know it yet)...
If you are building culture, the Coaching Culture is a MUST!
Every business that knows how to do this, will have an advantage above yours if you miss this...
The Coaching Culture increases business profitability and productivity by 70%! ** Source: 2009 ICF Global Coaching Client Study (www.coachfederation.org).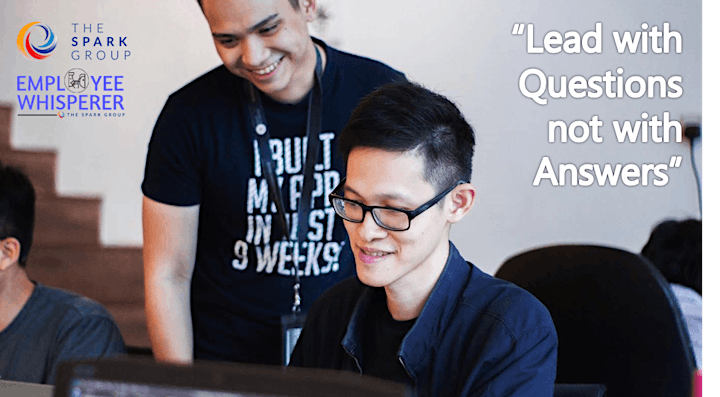 Who is the speaker?
Coach Nurulhuda Yahya
Nurul is a Certified Leadership Intelligence Coach with The Spark Group Asia.
She is also a passionate Human Resources practitioner with 15 years of experience in people and culture development across different industries.
As a self-developed public speaker and trainer, Nurul is known as someone who helps leaders to tap into their own strengths and capabilities to overcome challenges and achieve their desired results.
Her experience in different Human Resources roles has witnessed her direct involvement in developing leaders, maximizing employees' true potential, as well as establishing self-sufficient teams. Apart from academic certifications in Business Management, Nurul has multiple certifications in formal Human Resources learning, people development, training, and courses.
Hear from Our Participants:
"I found it very interesting and the speaker is excellent. The topic is quite beneficial to me. I learned about how I can teach and coach my team. I also learned to motivate myself and the team. I have more knowledge to lead myself and team better than before."
~ Zarif, Branch Manager of a Therapy & Special Education Centre
"Throughout the workshop, the speaker's informative sharing sparked thoughts and ideas that I can now propose and discuss with my team. Now I know how to improve our operations to run smoothly and systematically."
~ Jinn, Operations Manager of a Biodegradable and Compostable Products Supply and Distribution Company
"I am now able to understand more of the meaning and importance of coaching for my company."
~Tommy, Project Manager of an Electrical Contracting company
"Interesting session. Coach gave me a lot of ideas and suggestions to look at and find my way as a leader. Good graphics, lots to learn. Makes me excited for the Coach Foundation Program."
~ Edith, CEO of a Therapy Center for Children with Special Needs
Workshop Venue:
The Spark Group (Asia)
9, Jalan Riong, Bangsar 59100 Wilayah Persekutuan Kuala Lumpur
Notes:
For any inquiries, please contact us at hello@thesparkgroup.asia or message us on WhatsApp.
Want to find out more about what we do?
Facebook Page:
www.facebook.com/thesparkgroupasia/
Website:
Terms & Conditions:
1. The Spark Group Asia has the right to reject your participation for any reason.
2. The Spark Group Asia reserves the right to change the event details with written notification in advance.
3. We will collect your data for future marketing purposes.
4. By disclosing your data, you agree for The Spark Group Asia to contact you in the future.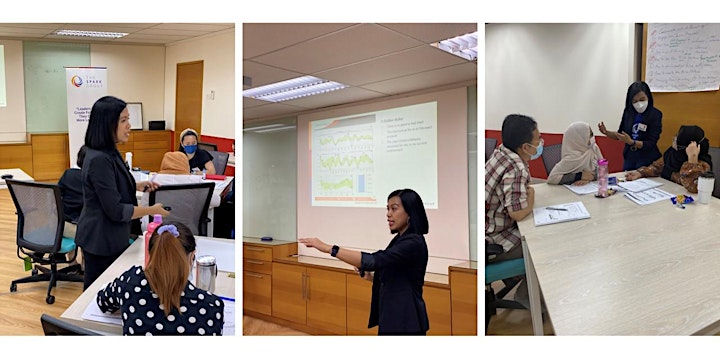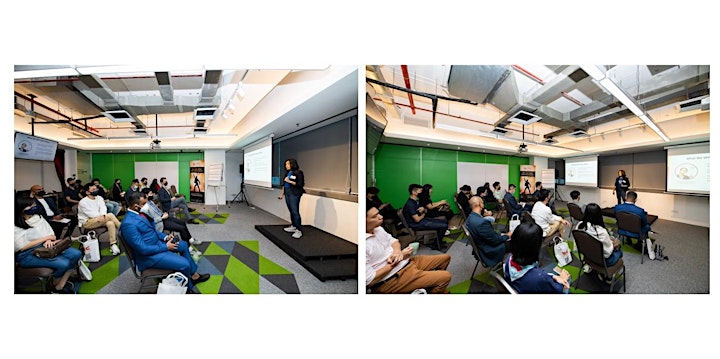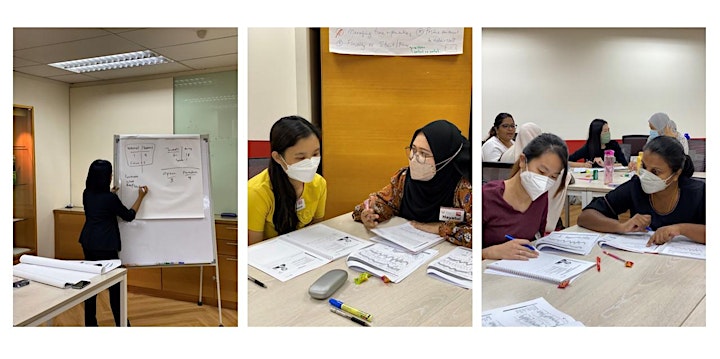 Additional Info
Who Can Attend?
1. Please arrive early to facilitate the registration & verification process.
2. All attendees is ADVISABLE to wear a face mask throughout the event and practising social distancing.
Who Cannot Attend?
1. Those who are unwell or have symptoms of infections such as cough, fever, or flu.
2. Those who are ordered to undergo 7 days home quarantine at their own homes.