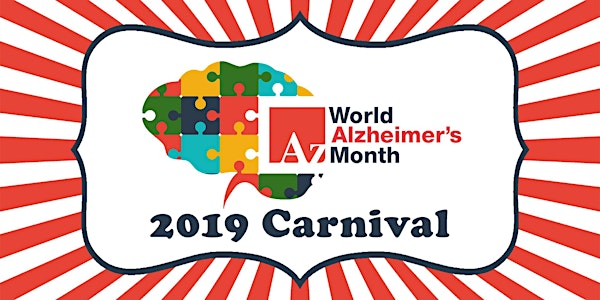 'Memories Matter' by Tapestry Playback Theatre (WAM 2019 Carnival)
WAM 2019 Carnival is proud to present 'Memories Matter', an interactive playback theatre show on dementia!
By Alzheimer's Disease Association
Date and time
Sat, 21 Sep 2019 11:30 - 13:00 +08
Location
*SCAPE 2 Orchard Link Singapore, 237978 Singapore
About this event
WAM 2019 Carnival is excited to host the folks from Tapestry Playback Theatre for a very special performance!
Unlike a conventional theatre show, there is no script in Playback Theatre. We welcome you to share your stories and sit back to watch your stories come to life on stage.
WAM's theme for 2019 is "Let's Talk About Dementia: End The Stigma". Although dementia is a neurodegenerative condition with no cure, those living with dementia are no lesser than you and I – persons with dementia can still do anything that they put their minds to, and it is important to recognise that they can still lead purposeful and meaningful lives. Persons with dementia are more than their label and they should not be held back by dementia nor the stigma associated with it.
Come build a community dialogue with us through this interactive format, as we share experiences of how dementia has changed family life, the challenges and joys of being a caregiver, or even personal anecdotes if you are a person living with dementia yourself.
Supported by Lien Foundation and presented by ADA under the auspices of the Forget Us Not campaign, we are proud to be working with Tapestry Playback Theatre towards a dementia inclusive society. To avoid disappointment, pre-register here to let us know you're coming! 'Memories Matter' is limited to 120 seats only.
'Memories Matter' by Tapestry Playback Theatre
Date: 21 Sept 2019, Saturday
Time: 11.30am – 1.00pm
Venue: *SCAPE Gallery, Level 5
About Tapestry Playback Theatre
Tapestry Playback Theatre is a non-profit community theatre company that bases its transformative work on the Playback Theatre form. Founded in 2002, our performers are passionate individuals from the social service and creative arts sectors.
Tapestry Playback Theatre is part of a global movement that spans over 60 countries around the world. We aim to build a safe space for personal stories and community dialogue.
Our mission is to establish Playback Theatre as a transformative tool in the community by training and supporting competent playback practitioners.
About Alzheimer's Disease Association
ADA was formed in 1990 because of a growing concern for the needs of persons living with dementia and their caregivers. The Association hopes to reduce stigma by increasing awareness and understanding of dementia; enabling and involving persons living with dementia to be integrated and accepted in the community; and leading in the quality of dementia care services for persons living with dementia and their families. Striving towards a Dementia Inclusive Society through its four strategic service pillars – Centre-Based Care, Caregiver Support, Academy and Community Enabling – ADA aims to advocate and inspire the society to regard and respect persons living with dementia as individuals who can still lead purposeful and meaningful lives. For more information, visit http://alz.org.sg/.
About Lien Foundation
The Lien Foundation is a philanthropic house based in Singapore. It breaks new ground by investing in innovative solutions, convening strategic partnerships and catalysing action on social and environmental challenges. The Foundation seeks to foster exemplary early childhood education, excellence in eldercare and effective environmental sustainability in water and sanitation. It supports innovative models of eldercare, advocates better care for the dying and greater attention on dementia care.
About Forget Us Not
Dementia is fast replacing cancer as the world's most dreaded medical condition. Being dementia-friendly is the first step in enabling persons with dementia to continue to live with dignity in the familiar neighbourhoods they may have called home for decades.
This is why the Lien Foundation has partnered the Alzheimer's Disease Association and Khoo Teck Puat Hospital to build a community of care where the condition is normalised and accepted as a disability; where people readily chip in to help friends, relatives, neighbours or colleagues who are caring for someone with the condition or have been diagnosed themselves.