Sales Have Ended
Registrations are closed
Dear Yoga Warrior, The information collected here is purely for the purpose of contact tracing should the need arises. The information will not be used for marketing purposes. However, we will occasionally send invites for future programs, events and articles via your email. A reminder email with more details and instructions will be send to you on Friday before the event. So do look out for the email, if it is not found in your inbox, please check your spam or junk mailbox. Thank you and we look forward in seeing you at Yoga Morning Fresh on Saturday! Namaste! Robin, Fanny and Nabuqi
Sales Have Ended
Registrations are closed
Dear Yoga Warrior, The information collected here is purely for the purpose of contact tracing should the need arises. The information will not be used for marketing purposes. However, we will occasionally send invites for future programs, events and articles via your email. A reminder email with more details and instructions will be send to you on Friday before the event. So do look out for the email, if it is not found in your inbox, please check your spam or junk mailbox. Thank you and we look forward in seeing you at Yoga Morning Fresh on Saturday! Namaste! Robin, Fanny and Nabuqi
Greet the morning with gentle stretches and postures to awaken your body & mind. Suitable for all levels.
About this event
Greet the morning with gentle stretches and postures to awaken your body and mind.
After a long and busy work week, we all looked forward to a good weekend to rest and refresh. We like to invite you to join us for a gentle but energizing yoga session, while being surrounded by plants and pond. This session is suitable for all levels. We will be sending a reminder email to you nearer to the event date.
Please gather between 10.20am at the Gift Shop near Cafe Aster at the Bayfront Pavilion and we will proceed to the venue. Do come dressed comfortably. Bring your own mat, water bottle and a smile.
See you there !
Wishing you happiness and health,
Robin and Fanny
sghappyyoga@gmail.com
FAQ:
What should we bring?
Do come dress comfortably for stretching exercises, bring along your yoga mat and full water bottle.
Why do we need to register in EventBrite?
We seek your understanding during this Pandemic period. We need to keep the number of participants within what is allowable by the authorities. And as a precaution, we are also collecting contact information in case any contact tracing is needed. Your contact information will be kept confidential.
Is this session suitable for all?
While this is a gentle yoga session, we strongly advise that you should seek medical advise from your doctor if you have undergone recent medical procedures and / or suffering from chronic medical condition before participating in this session. We will not be liable for any injuries or worsening of your condition. If you are not sure, we suggest that you should avoid this session until your medical condition has improved.
Is this session free?
Yes, we are not charging for this session. However, we appeal for your understanding if you are not able to attend, do let us know or to cancel your registration as soon as possible. This will allow other interested participants to sign up.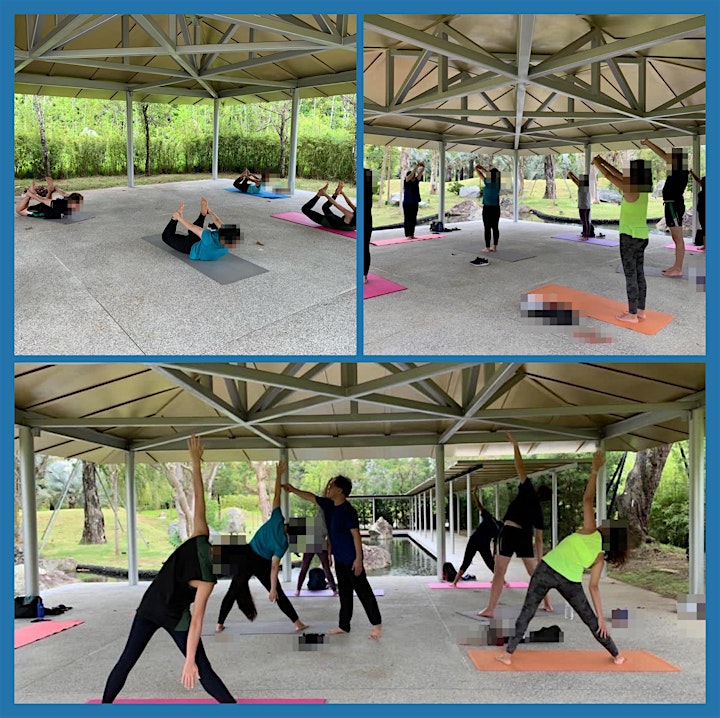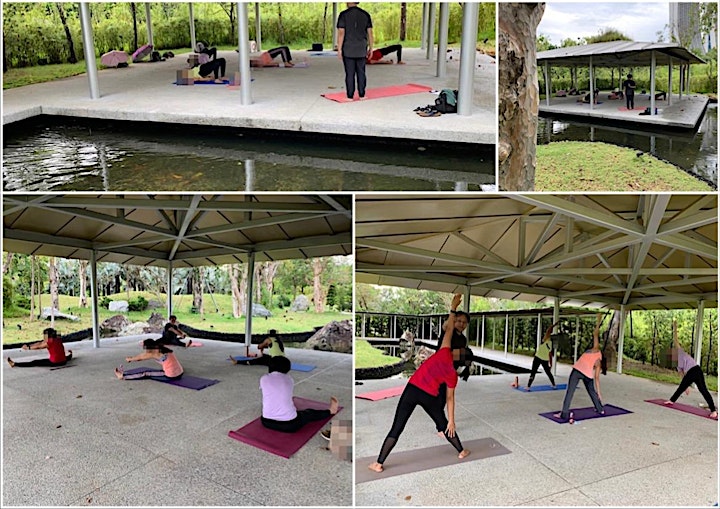 Organiser of Mid Morning Yoga
TRANSFORM | ACHIEVE | SUSTAIN
​
In partnership, we will be transforming your life by assisting you to achieve your goals and dreams, while sustaining your momentum of action. 
​
This is done through 1-to-1 or group coaching, workshops and talks organized. Explore the various offerings I have for you, so that we can go MAD (Make A Difference) together!