Description
Building an effective relationship of mutual understanding and Trust is essential for efficient mentoring. This workshop will explore the concepts around building Trust in a Mentor-Mentee relationship. The central idea is for participants to understand what Building Trust is, why it is important and how to go about it.
The workshop is designed for participants to discover Trust and what goes into not only building it, but also keeping it over time. This is a key life skill that has an overarching influence over all relationships – beyond Mentors and Mentees.
We will go through the experiences of building Trust and have an opportunity to learn from our actions in real time.
The session is designed with a focus on learning through our collective experiences that is not just enriching but also fun.


[All VOA workshops are presented to you at a preferential rate. Original workshop fees average $200 per half-day session]
KEY TAKE-AWAYS:
What is Trust

Why is it Important

How to Build Trust

How to Keep it

WHO SHOULD ATTEND:
ABOUT SANJIV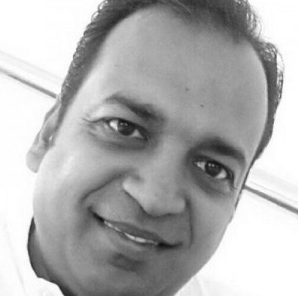 HR Director (SEA)
Swiss Re
Sanjiv is currently working at Swiss Reinsurance Company at Singapore, as HR Director for South East Asia. Prior to joining Swiss Re, he has worked as the HR Head (South Asia) and HR COO for HSBC's global operations. He is a seasoned HR professional with extensive experience across banking/financial services and hospitality sectors over a spectrum of HR functions including Relationship Management, Operations Excellence, Learning & Talent Management, Risk & Financial Governance and Transformation projects. He brings two decades of professional leadership roles spread across 7 countries supporting multi-generational workforce with diverse cultural contexts. Sanjiv is an IIM Bangalore alumni, having recently completed an Executive Master's degree in HR Management from Cornell University – New York, and he is also a certified trainer by Ken Blanchard.