Description
One of the most innate connections we as humans' share is migration. Join the Filipino American Historical Society of Chicago, Turkish American Society and Trickster Art Gallery for an evening of storytelling of migration journeys, history and heritage. Learn about the collective cultures as told through this intercultural exhibit.
This event will include personal stories from Anthonie Tumpag, an Applied Anthropologist and 2nd generation Filipino-American raised in both the Philippines and US. He will share how Philippine objects that migrated to this country, much like their owners, continue to resonate with Filipinos today and how these objects can serve a relevant role in not only connecting his diasporic community with their heritage but also to one another.
Robert Wapahi Dakota elder Native Vietnam Veteran and keeper of stories through oral traditions and art. Robert will share stories of migration of our people, his story and how he and his family is now in Chicago as part of the Native Community. Concluding with a hand drum song.

Saba from Istanbul, Turkey will share her migration stories. Saba and her family came to America when she was about 6-7 because of her parent's busy work life but turned back to Turkey a few years later. She continued her education in Hizmet Schools till the end of eighth grade and after the fake coup attempt they had to risk their lives as a family to come back to America. Saba is the oldest child of her family. Her dad who was a president of a Hizmet University (which is one of the universities shut down after the attempt by the government). He is currently a visiting professor at UNI, and her mom whose actual major is archeology but was the manager of the first Business Women Association of Hizmet for nearly the past 20 years. Saba also has two younger brothers at the ages of 11 and 7. She is now a sophomore student in CFHS.
This exhibit will run at both the Turkish American Society and Trickster Art Gallery until November 4th.
This event is an all-ages celebration.
Join us for dinner! Menu: Choice of Turkish Kebab, Salmon, and Pasta salad (vegetarian) for main entree. Appetizers, Side Dishes and Bread will also be served.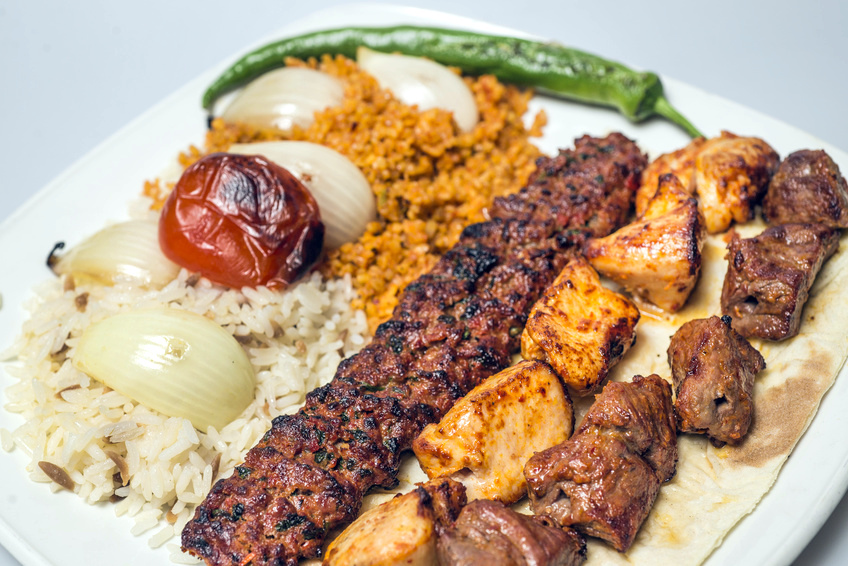 This program is a part of the Chicago Cultural Alliance's Inherit Chicago. Inherit Chicago is a city wide festival of art, ideas and performance at neighborhood heritage museums and cultural centers. Head to InheritChicago.org for a full list of events!
Pubilc Transportation: Bus - 606, 223, 226 Mt Prospect Buses.
Accessibility & Parking: The Main Entrance (south side) of Turkish American Society has a ramp to accommodate visitors in wheelchairs or with strollers. Accessible and ample parking is available in front of the building.