Description
One-day Mindfulness Workshop
Mindful Self-Compassion: Empowering Self-Care and Self Healing
In this one day workshop, you will learn techniques that can help reduce chronic stress, enhance resilience and prosocial emotions. It will include simple yet powerful new tools for self-care, self-healing and helping others to heal.


Workshop Leader - Dr Joe Loizzo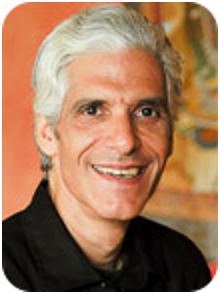 Dr. Joe Loizzo, MD, PhD, is a Harvard trained psychiatrist with over 30 years of integrating mind science into neuropsychology,psychotherapy and clinical research. He is an Assistant Professor of Clinical Psychiatry in Integrative Medicine at Weill Cornell MedicalCollege, where he teaches and researches mind-body health.
In 1998, he opened the Center for Meditation and Healing at ColumbiaUniversity's Presbyterian Hospital, the first mind-body center in the U.S. to offer programs in stress-reduction and self-healing. He is also the Founder of Nalanda Institute for Contemplative Science and author of Advances in Contemplative Psychotherapy and Sustainable Happiness.
Program
9:00 - 9:30 am Registration
9:30 - 10:00 am Overview and Centering Mindfulness Practice
10:00 - 10:30am Science: Overriding Stress with Focused Presence
10:30 - 11:00am Practice: Mindfulness of the Body and Sensation
11:00- 11:30am Q&A plus Break
11:30 - 12:00pm Science: Choosing Well-Being with Open Awareness
12:00 - 12:30pm Practice: Mindfulness of Mind and Mentation
12:30 - 1:30pm Lunch Break
1:30 - 2:00pm Science: Healing Reactivity with Self-Compassion
2:00 - 2:30pm Practice: The R-A-I-N of Mindful Self-Compassion
2:30 - 3:00pm Q&A plus Break
3:00 - 3:30pm Science: Building Happiness with Wise Compassion
3:30 - 4:00pm Practice: Widening Your Circle of Wise Compassion
4:00 - 4:30pm Dialogue: Daily Practice and Application
5:00pm Closing Practice
Please bring:
1. Own bottle of water
2. Shawl or non-plastic jacket (to avoid making sounds)
3. Own lunch if you have diet restrictions
Please note:
NO children are allowed (with or without tickets)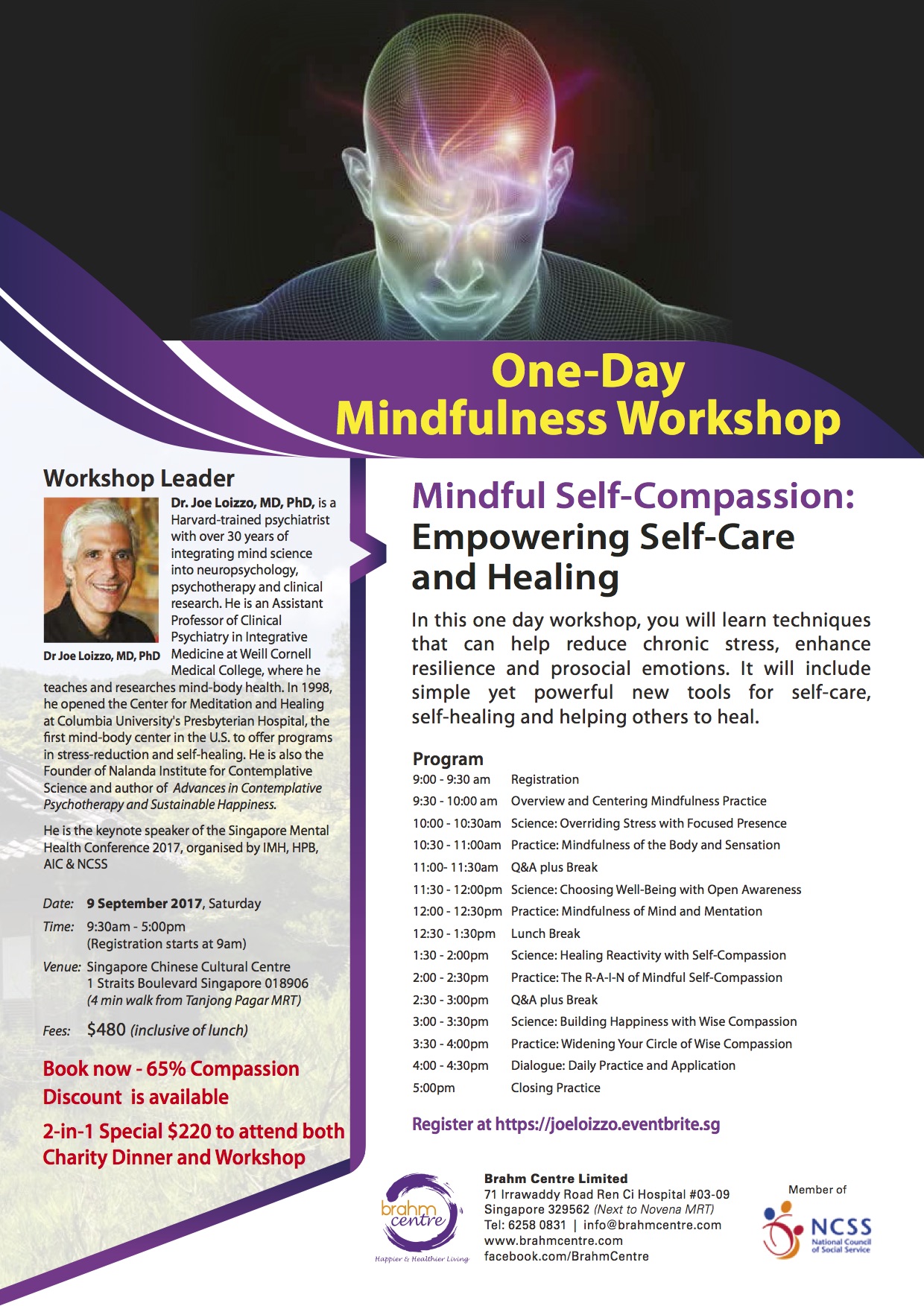 Please Note:
ALL PAYMENTS ARE NON-REFUNDABLE