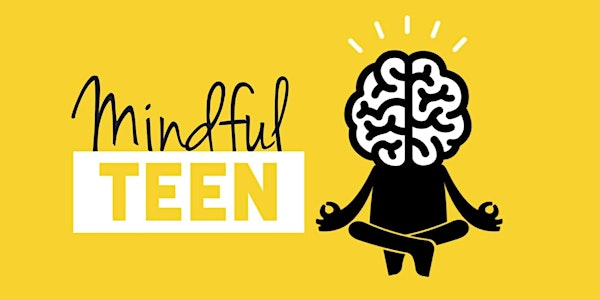 Mindful Teen (12-15years) by May Chng - NT20221112MTC
This program incorporates principles of mindfulness with an emphasis on attention training, emotion regulation and relating with others.
When and where
Location
Brahm Centre @ Newton 47 Scotts Road #04-02A Singapore, 228233 Singapore
About this event
WHAT?
Two MIT studies suggest mindfulness can enhance middle schoolers' academic performance and mental health. Practising mindfulness helps one develop the ability to focus on the present moment and not be distracted by external things or internal thoughts.
The program incorporates principles of mindfulness with an emphasis on attention training, emotion regulation and relating with others. It offers an opportunity for participants to know more about mindfulness and explore ways mindfulness might support them through the challenges they face. They will also learn some tools that could help them to train their attention, calm down and reduce stress. In addition, the course will heighten participants' awareness of the present moment and encourage them to cultivate attitudes such as gratitude, curiosity and kindness.
Learning activities include:
Fun Quizzes & games
Discussions
Reflections
Guided mindfulness practices & mindful movement
What to bring:
a yoga mat (for lesson 2),
a water bottle and a thin jacket/shawl.
Wear comfortable clothing
WHO?
This course is for teenagers who are between the ages of 12years - 15years.
WHEN?
Saturday, 12 November - 3pm-5pm
Saturday, 19 November - 3pm-5pm
Saturday, 26 November - 3pm-5pm
No of Sessions: 3
WHERE?
Brahm Centre @ Newton
____________________________________________________________________________________
Course fee:
Regular Price: $180.00 per person
SPECIAL 10TH ANNIVERSARY PROMOTION: 75% Discount @ $45.00 per person
Notes:
· Please take note that payments for courses are non-refundable.
· Do ensure that you are able to attend the first session of the course before registering for the course as you will not be allowed to continue with the course should you miss the first session.
· Request for transfers or make up-classes for selected mindfulness courses are subjected to availability and fees of $30 for the transfer of the whole course and $10 for every request to make-up classes are applicable.
Trainer Bio:
May Chng was a former school vice-principal and a MOE educator for over 20 years.
At Brahm Centre, she established the distress service: AssistLine, which provides emotional support to callers. She heads the Youth Care team providing mental health literacy to students, youth programs, internships and youth care support.
She has post-graduate qualifications (MA & PGD) in education and a Diploma in Counselling Psychology and is certified in Mindfulness in Schools Project (UK). Her interests are in Youth Mental Health, Mindfulness and positive psychology. May is a Brahm Centre certified mindfulness trainer.
Trainer Bio:
Amos Tan is a Certified Peer Support Specialist trained by the National Council of Social Service (Social Service Institute). In the course of pursuing a Masters in Clinical Psychology, he has received postgraduate training in psychological assessment and therapy, with clinical experience working at a local tertiary psychiatric hospital and a university psychology clinic. Amos is one of the youth care coordinators at Brahm Youth Centre where he provides basic emotional support and mental health screening for young persons in the community. He is also a dot-b certified teacher from the Mindfulness in Schools Project (UK).