Activity Based Mindfulness for Children (7-9 years old)
About this event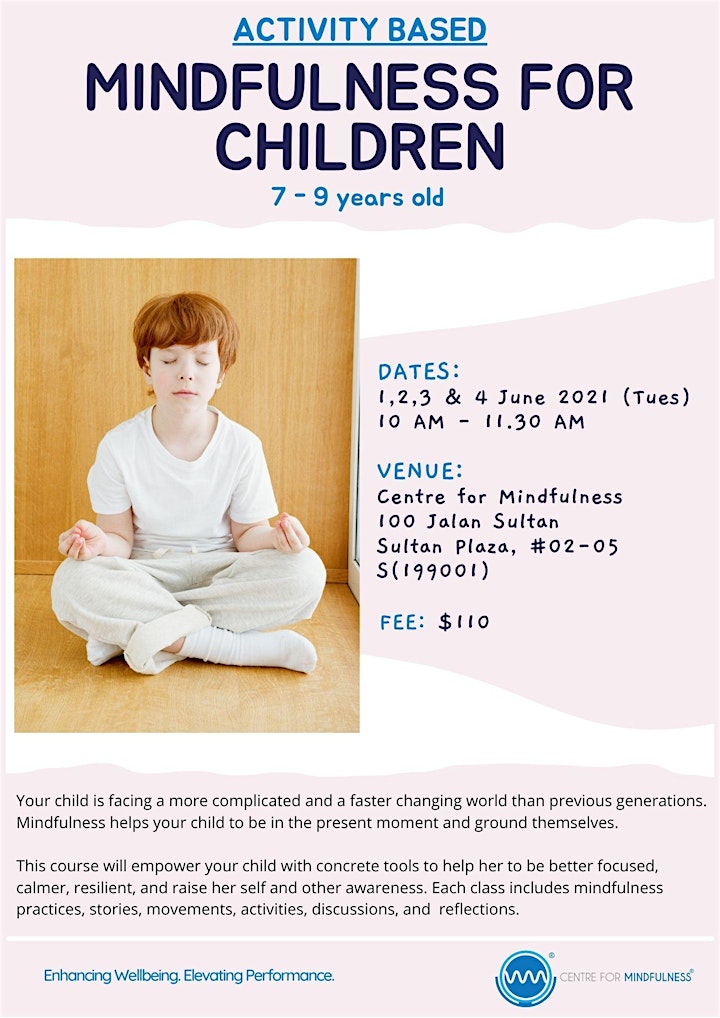 Organiser of Mindfulness for Children (7-9 years old)
We teach Mindfulness as a secular and evidence based practice to Organisations, Schools and Individuals through professional training and education.
We empower individuals to BE and enhance their wellbeing, quality of life and performance.
 Singapore's Centre for Mindfulness is a one stop centre for Mindfulness Training, Education and Practice. We established ourselves in Singapore in 2015 and we are a member of The CPD Standards Office (United Kingdom) who award independent CPD accreditation to training and learning activities across all professions and sectors.